Strange Case sees Ruby get involved in the magical realm. Montrose confronts a hidden side of himself. Leti and Tic continue to try to get to the bottom of the Book of Names.
1. Ruby's Story
Ruby finally gets an extended spotlight. William uses a potion to make her transform into a white woman. I love that her natural inclination is not any sort of abuse. She willing does "a deal with the devil" not because she hates being Black, but she appreciates the lack of stress that comes with being white. She feels validated that her credentials as a worker are measured on merit alone. There is never a moment of personal anti-Black inclination. Even her moment of anger with her Black employee is not based in a power trip; rather frustration. Historically, Black people have always needed to be twice as good as the best white person for half the success, especially in white spaces, and Tamara was letting Ruby down.
Ultimately, Ruby uses the magical potion to enact revenge on an adulterous store manager that sexually assaulted a young Black woman. It's interesting to think where else here story has to go now that she is in bed with Christina regarding the police captain body horror elixir.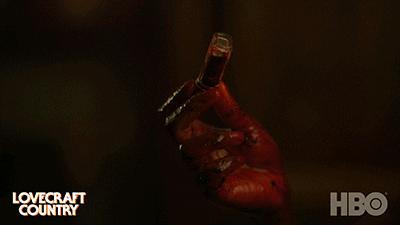 2. William! (and Christina!)
Our suspicions from the last episode were confirmed! William and Christina are one in the same. William is the "butterfly" skin that Christina wears when she needs. Again, it makes perfect sense. She has the privilege of being white and rich. There is the insider knowledge from her father on all the occult happenings. She is a powerful magic user, but at the end of the day, she is "only" a woman. Walking the streets as William give her a level of access that money cannot buy. We will need a full breakdown as to what transpired after Christina's secret is uncovered.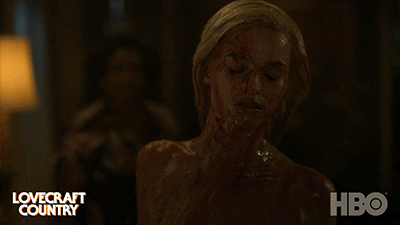 3. Who are you?
A major theme of this episode was identity. At your essence, who are you? The "strange case" is vessel in which we walk the earth, but how does that effect us? Montrose has a moment of finding acceptance within the LGBTQ+ community. Tic does not believe he is violent like Montrose, but has to mentally confront his actions after brutalizing Montrose out of frustration. Ruby has a whole magical adventure where she gets to "try on" white skin and live without the stresses that burden Black people. Many of our characters are seeing or understanding life through a new lens and this helped reground the show from the scattered energy of A History of Violence.
Special shoutout to Michael K. Williams yet again. While I personally wished they had a longer burn into the questions surrounding Montrose and his sexuality, Williams's performance is to be celebrated. There is something universal in the scene he decides to let his guard down and embrace the moment. It is a feeling that we all deserve for ourselves. Release the trappings of what we believe is or should be and, if only for a moment, truly revel in who we are and what we feel.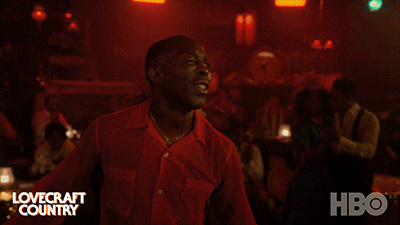 TLDR
Strange Case sees Montrose and Sammy become a couple. Tic beats the black off of Montrose, then runs up his long-distance bill after he translating something sinister within the Book of Names. Ruby cosplays as a white woman and uses that power to get a job, only to quit that job and sodomize the manager. Hippolyta fails to make an appearance. Christina was William this whole f*n time!