Wonder Woman was easily one of strongest films in the "DCEU". Gal Gadot survived a level of backlash to help be a part of something that was both financially and critically successful. That was then; this is now, and nothing is guaranteed in this life, especially the quality of a sequel. Will Wonder Woman 1984 be a strong follow up? Watch the new Wonder Woman 1984 trailer:
Simply put, this Wonder Woman 1984 trailer looks promising.
1. Lightening Lasso
Listen to me clearly. If Wonder Woman, flying through the air by lassoing lightening bolts does not get excited, I have very deep concerns. Go ahead and skip this movie because clearly, this is not for you. You do not like good things. We cannot be friends. Also, right before that, does she lasso onto the Invisible Jet?! Is the Invisible Jet going to be a live action thing ever?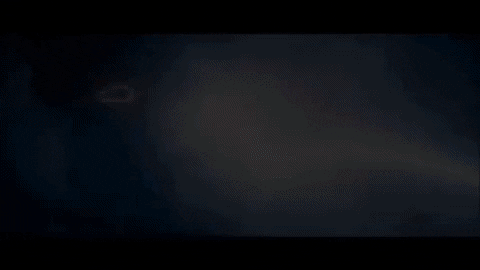 2. Deep Desires
If I were to hazard a guess, whatever Pedro Pascal is offering is comes with an "evil monkey paw clause". You will get whatever your heart desires, but there will be an ugly unforeseen price to pay. I'm guessing that's what happens to turn Kristen Wiig into Cheetah. That leave me very curious as to what price Diana ends up playing to get back Chris Hemsworth… Evans… Pratt… PINE! #NoMarvelBias. Speaking of Captain Kirk…
3. Fish Out of Water
At what point will Steve Trevor's "man out of time" shtick get old? Like, the radar joke is funny, but I feel like they go to that well twice in this trailer and in a different scene in a previous trailer. Chris Pine has good comedic timing, but I'm afraid that at some point my reaction will be "boooo, I get it. Technology and fashion changed, shut up!"
4. What's Her Beef?
Seriously, I'm going to pretend to be a Wonder Woman lore expert, but what is Barbara's issue with Wonder Woman? I can see being upset that you don't have powers, but once you get powers… why are you still mad? Better question, even if you are still mad, why are you choosing to take your frustrations out on the Princess of Themyscira? What part of this sound like a good idea? You can tell by the way she drops her wings that she has been itching for a fight for a minute!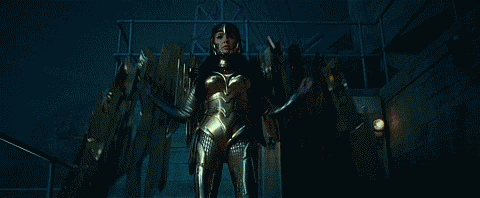 5. Cheetah
This design actually looks pretty good. I was not sure what they were going to land on, but I dig this final product. When they didn't show her in the last trailer, I though they were going to keep it a surprise for the movie, but I'm glad they gave us a sneak peek. Final Thoughts
Gal, Chris Pine, and Patty Jenkins back behind the camera. That was honestly enough for me to sign on for a Wonder Woman sequel. I'm not a big fan of this taking place in the 80's (it removes some stakes since we know Diana survives to join the Justice League), but I'm sure a fun and compelling story will be told nonetheless.
Find more movie news on PureFandom.com.