I am currently heading into week 8 of 12 of quarantine, at least I think that's where I'm at. Suffice to say, I have been catching up on TV shows and movies, and I have even been expanding my horizons in terms of TV genres. Now I don't have to listen to people tell me that all I watch is Once Upon a Time.
Here are a few shows and a movie to add to your list of things to watch asap:
Fleabag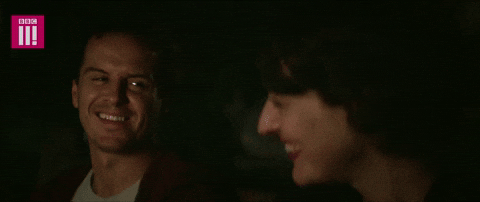 Where do I even begin? I LOVED this show — Phoebe Waller-Bridge is my new hero. There were moments where I laughed out loud, and there were also moments where I wanted to tear up a little bit. I do have to say, season 1 was great, but season 2 was amazing.
At least every few days, my sister and I randomly quote lines from the show to each other because it's literally just so funny. It's a show I would definitely watch again. So, yes, please add this to your list, and please talk to me about it. Seriously, I want more of this show!
Veronica Mars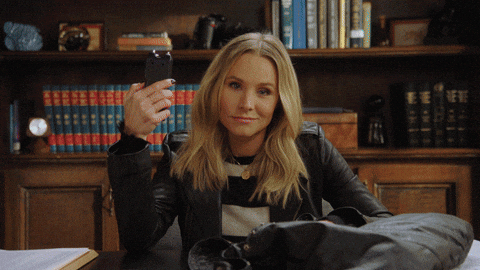 I have a confession, and please do not judge me: I only watched scattered episodes of the first three seasons. However, I watched the movie and season 4 that came out last summer. While I did know some spoilers, each episode of the new season kept me on the edge of my seat.
There wasn't an episode where I zoned out because every episode kept me glued to my screen. Let's just say, I stayed up until 2 a.m. one morning crying my eyes out when I finished. Also, Kristen Bell is the best. Fun fact: there are two books of the series, which I have started to read, and I am really digging it so far. So, if you're more of a reader, be sure to check the books out.
Happiness Continues: A Jonas Brothers Concert Film

If you are a fan of the Jonas Brothers, Happiness Continues: A Jones Brothers Concert Film is a documentary of their Happiness Begins Tour. It's a fun movie to watch if you didn't get to experience the concert in person or even if you did. Jam along to some old songs and new songs. It's just something light to keep on in the background even. Bonus: they are such fun performers.
Not like anyone cares, but I was in the nosebleeds for this concert and then got moved to front row, so I totally didn't try to find myself in the movie dancing like an idiot…I did not make the cut, unfortunately.
Parks and Recreation Special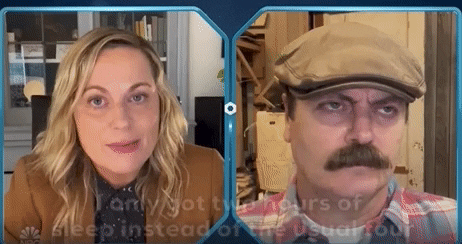 Everyone needs some laughter right now, and if you loved Parks and Recreation while it was airing, there's a reunion episode waiting for you! This honestly made my year. This show has always made me laugh, so it was nostalgic to get a special episode out of nowhere.
While you're at it, go ahead and binge the series again. Even though I have watched this series so many times, I am thinking about starting from the beginning. Why not? It's a light show that makes me laugh, which is the best medicine right now. Also, can we appreciate Ben Wyatt for a second?
New Girl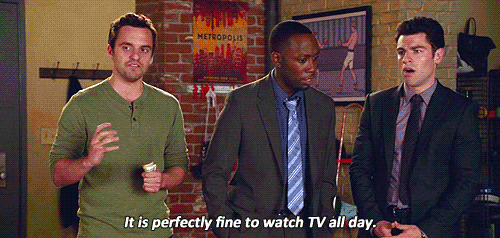 I first watched the whole show right as the last season began airing. Now, I have been watching the episodes as my brother watches it for the first time, and I forgot how funny it was! The characters are all so weird, you can't help but laugh throughout the entire series.
This is definitely a must-watch for when you're feeling down in the dumps. This is the only gif I could have used from the show because it's so relatable.
Homeland
Apparently, I don't just stick to one kind of show genre anymore. I never would have watched this, but it's actually pretty good so far — I'm in the middle of season 4. It's definitely a darker show, so just be prepared. However, it's interesting and you never know what's going to happen.
Also, while I was watching Parks and Recreation today, Ben Wyatt mentioned Homeland, and I really enjoyed that reference.
I would also like to make some notable mentions because there are just so many shows you all need to watch. The Good Doctor, Manifest and Stumptown are all must-watches! What have you been watching lately? Comment below or tweet us your recommendations!
Feature image via NBC Press