TV
Escape into the world of hope and laughter through TV
Maybe you're working from home; maybe you're learning at home; maybe you just need a good laugh.
If you're like me, I think we could all use an escape into the world of television. Laughs and hope are much needed right now, so I have compiled a list of shows that never fail to make me smile or give me a burst of hope. Turn off the news and let the below shows take you into the world of Pawnee, Storybrooke or NYC during the 1950s. Wherever your streaming services lead, make sure it's something full of hope and laughter.
The Marvelous Mrs. Maisel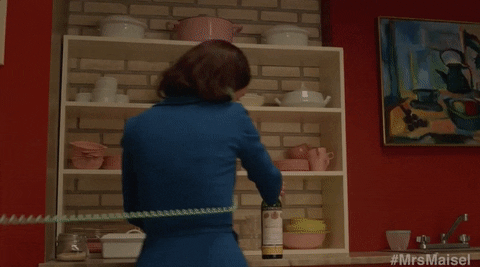 I hadn't known much about this show until last summer, but I am so glad I started watching it. Not only are the costumes every fashion lover's envy, but it's a show that makes you laugh out loud. This is what we would refer to as a period piece of TV, but it is chalk full of laughs at the adventures (sometimes misadventures) of Midge, Susie and the whole crew.
If you want a vulgar comedy and some stylin' fashion, this one is for you.
Parks and Recreation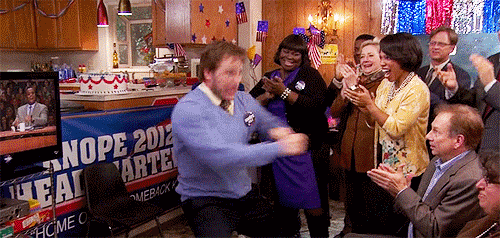 Though the show hasn't been on for a few years, it never fails to put a smile upon my face. It's the perfect show for when you're feeling stressed and just need to laugh until you cry. Through the years, I have rewatched Parks and Recreation many times.The characters are all relatable in their own ways, and even though it's a show focused on government employees, there's nothing quite like it — it's funny af.
Let Leslie Knope's optimistic attitude and Ben Wyatt's fanboying guide you through these nerve-racking times. I'm sure Ben Wyatt would be passing the time writing his fanfiction that he dabbled in throughout the show. We could all use a Leslie and Ben right about now.
The Good Place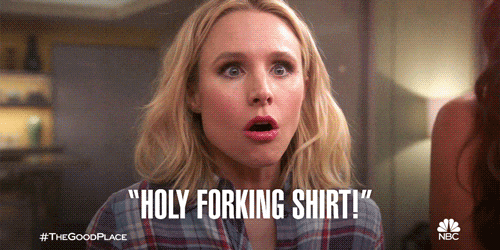 The show's title is The Good Place for crying out loud. The show only has four seasons, but it's four seasons of witty jokes. Plus, all of the pop culture references strewn throughout are seriously some of the best. You can never go wrong with a comedy starring Kristen Bell either.
Overall, it's a feel-good show that will leave you with a clear head. I think we all need that right about now. Plus, this show gives you some great one-liners. "Ya basic" is one I use ALL THE TIME.
Once Upon a Time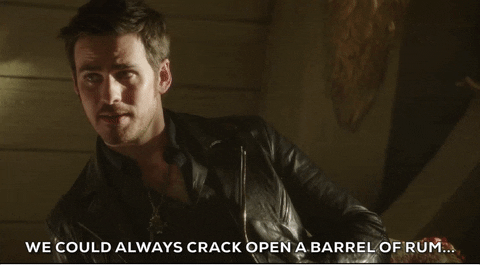 I know you all are probably sick of me recommending this show, but right now, it would be the perfect escape. There's noting better than escaping into a literal fairytale world. OUAT will make you think of childhood fairytales while ignoring the stressors in your life. The romance, magic, drama and hope speeches from Snow White will make you believe in the power of hope.
I don't know about you, but I could really use one of Snow White's famous hope speeches. Join me in getting swept away by the fairytale romance that is Emma Swan and Captain Hook. Seriously, it's a world you want to get lost in.
Brooklyn Nine-Nine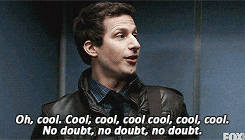 There aren't many shows that will leave tear tracks down my cheeks. Not from sad storylines but from laughing so hard. While it is a show about police detectives in New York City, there's not a shortage of laughter to be had. This show never fails to make me laugh, and I think anyone who loves comedies in general will find themselves pressing the next button on their streaming service.
Also, the characters are some of the most well-crafted characters on TV. Once again, like The Good Place, you'll have one-liners FOR DAYS.
Will and Grace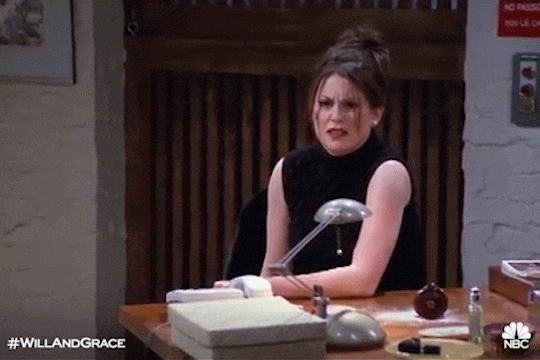 Although I am in the middle of binging this series, it's definitely a fun show to watch. I can watch numerous episodes in a row and not even notice that I've been watching TV for the last couple of hours. That is the marking of a good show. It's mindless in a fun way. There's even a reboot of the show, so it's like the fun doesn't have to stop!
Karen and Jack alone will make you feel better in no time.
Right now, TV and laughter is the best medicine. What's your feel-good show to watch when you want to escape into a fictional landscape? Comment below or tweet us your recommendations. For real, I am looking for something light and fun to watch during this time!