This week's episode of Supergirl was emotional and raw. Nicole Maines shined as Nia Nal. Sit back, grab your tissues, and let's get into it!
WOW
Dreamer is kicking butt. Nia is killing it as a superhero. Many people in the city are cheering for her. She is really starting to make a name for herself. Unfortunately Nia is still really upset about her breakup with Brainy. She is feeling her feels.
Yvette being the good roommate and friend she is, tells her enough is enough. She takes her heartbroken roomy out. Yvette is really excited to meet the guy she has been talking to in real life. Nia is a little nervous for her, but is still rooting for her.
Nia goes to get a drink or the restroom or something. Yvette goes outside to greet the guy. Meanwhile Nia gets a dream with bloody hands. She can't decipher what it means. Nia goes outside to find Yvette. Her lovely roommate has been attacked by a transphobic cat fisher. YES I WAS OUTRAGED TOO.
Let us take care of this.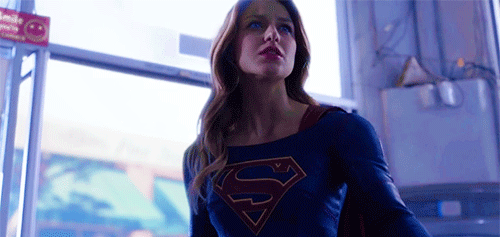 Nia tells Kara what happened. Kara gives her all the hugs. the problem is no matter what she says and how much she feels for her Kara will never be able to understand the pain that Yvette and Nia are going through. Someone attacked a member of Nia's trans community. Nia wants to hurt them back.
Kara begs Nia to give her some time to find the attacker and bring him to justice.
Nia gives her a day.
Kara asks Brainy to look into the attacker for her.
Brainy doesn't really seem to care that much for some reason. Brainy is really starting to get on my nerves. Ultimately he does find out some information, but will it help in time?
You get what you deserve.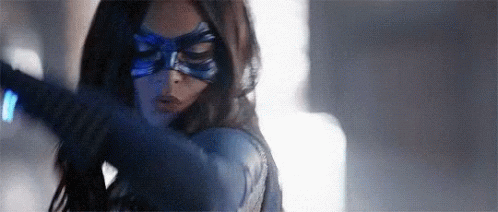 Nia grows impatient. The cops seem to be moving at a snails pace. Kara and Brainy are taking forever. She decides to go it on her own. I'm with Dreamer on this one. They all seemed to be procrastinating. Nia makes a fake profile to lure the guy out.
The guy preys on trans people.
He refuses to stop attacking them unless Dreamer gives up being a superhero.
Nia gets a hit on her profile.
I could not imagine being a super hero with all that power and confronting someone like that. The amount of restraint you would need is insane. Well I guess I will have to keep imagining, because Dreamer comes at this guy hard.
She beats him up. Supergirl shows up and reminds Dreamer that if she kills him she will be no better than him. Dreamer argues that she is so tired of people like him getting to say and do whatever they want no matter who they hurt. Same girl, same. Ultimately our hero remains a hero and turns him into the cops.
Do Better
This episode is so relevant to current society. Trans people are still constantly overlooked. These things happen every day. It is important that Supergirl is shining a light on these things. Nicole Maines did a phenomenal job this week.
Nia's story was impactful and honest. I wish more scripts were like this. Thank you to the Supergirl writers, cast, and crew for this one.
Supergirl airs Sunday night at 9pm, on The CW.