Welcome back, Legends family! This week's episode was filled with singing, drinking, killing, and Zari! In true Legends fashion it was a blast! Let's review the top moments of this week.
Zari, Who?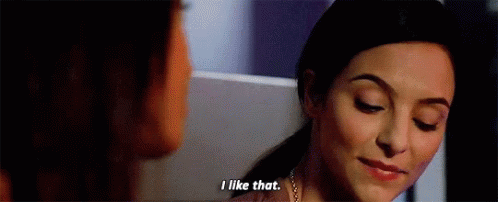 This episode we were taken back to the 1940s and 2044. In 2044 Behrad and Nate go to his home. It's Behrad's Father's Birthday, so he can't miss it. It is there that we meet Earth Prime's new Zari. To refresh your memory, last year Zari sacrificed herself from the timeline to save the Legends.
We know that another version of her existed. One where she never received the totem and never left with the Legends. At the end of the season, we were left with Zari's Brother, Behrad, the new keeper of the totem. During the crossover and the first episode after, we still didn't know where she was. Now, we find out what our Z has been up to.
Zari is now a social media influencer.
She is vapid, but still smart.
Zari owns a company.
We learn Zari knew that Behrad stole their family's totem. She never forgave him for that, so he holds a grudge. Nate asks Zari if she feels like they have met before? We cannot tell if she speaks the truth, but she claims that she does feel the same.
Ava, Who?
Ava struggles to find her new place with the team. Now that she isn't the head of the Time Bureau anymore, she is officially jobless and homeless. To make matters worse, Sara sidelines her with Rory for the mission. Poor Rory always gets sidelined!
She and Rory drown their sorrows at the Blue Iguana. This is the club Sara sent them to watch over a gangster's (Segal) men. Rory tries to help Sara except that she needs to soak up having free time. He convinces Ava and she gets quite drunk. That's our girl. Finally letting loose!
Sara radios them and tells Ava she needs a distraction. Ava's first idea is to go up on stage and sing.
Que the most hilarious Ava scene, yet. Ava begins to epically sing.
Only to find out she was singing well in her head, but in real life, she is horrible. LOL.
Ms. Sharpe clears out the club because no one can handle her screeching. I'm glad Ava got a chance to let loose. She is too hard on herself! Then Ava proceeds to pass out.
Who is Bugsy Segal?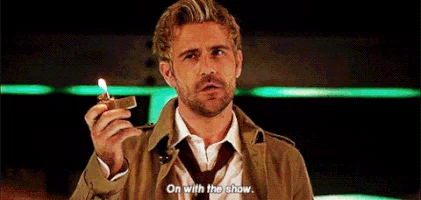 Bugsy Segal is our Encore of the week. He is a mobster that died a week ago. Astra released his soul so he lives. Astra honestly needs to get over her vendetta against, well everyone. Now our gangster has a magical gun that can evaporate people. Segal also has a mound of blackmail on everyone in the city. The entire town is under his thumb.
John wants to get Segal and use the hellfire gun on Astra. Ray, being Ray, tries to convince him not too. Ray believes if Nora could be saved then so can Astra. Honestly, I think Astra might be a lost cause, but we will see. The Legends all meet back at the club, to handle Bugsy.
You know the drill. They defeat him, capture him, and John takes him to hell. Constantine uses Bugsy as entry. Once he gets in front of Astra he tries to shoot her. He can't, instead he uses his last bullet to shoot Bugsy. Which is ridiculous. He should have killed her.
Who the hell are you people?
Zari, tired of Behrad's lies, threatens to tell his parents that he stole the totem. Behrad zaps her onto the ship. The entire team just finished a debrief, when she comes on board. No one recognizes her. To be fair, Charlie is still on the jump ship somewhere, so we don't know about her! The rest of the team do not know her.
Zari screams,
"Who the hell are you people?!"
I am very happy Zari is back on the ship. Part of me however, is very sad no one recognizes her. I know they don't know her, but I was hoping someone would at least get a feeling. We will see next week what happens, with Zari back on the ship!
Legends of Tomorrow airs Tuesday night, at 9pm.