Winn Schott is back! Our OG Jeremy Jordan, is back! Let's dive right into this episode, because a lot happened.
The Toyman 2.0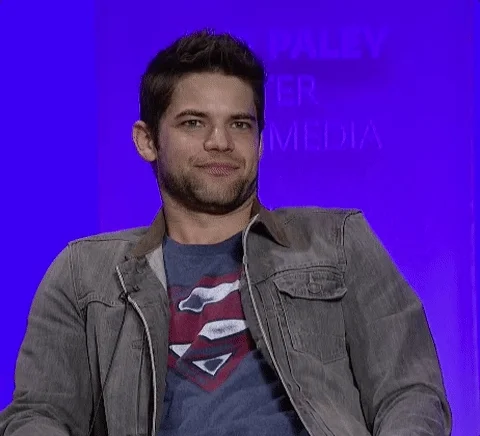 Lex Luthor and Brainy found a Winn Schott from a different Earth. He is on his way to prison, because on his Earth he was the second Toyman. Brainy breaks Winn out of the bus and takes him to see Lex Luthor. The reason why Lex chose Winn to distract the Superfriends is unclear. All we know is, Brainy has lost his mind.
Alex and Kara try to stop Toyman at the Toycon.
It is revealed to them that it is another Winn.
Future Winn, aka our Winn, comes back to thwart the Toyman.
Winn explains to the team, after hugs, that if Toyman isn't caught his future name is ruined! Here is what Winn has been up to in the future.
Legion Days
Winn is considered a fugitive in his time period, because of Toyman. One minute he was putting his Daughter, Mary to bed. (Winn has a daughter!) He hears his wife arguing with the time cops. (Winn has a wife!) The time cops think he is Toyman. Winn traveled back in time, on the Legionaire ship, because he is the only human Legionaire!
He wants to find Toyman and either kill him or send him to prison.
Winn has a ring that gives him Dreamer powers.
Nia Nal's great, 5xgreat, Granddaughter gave him the ring that mimics her powers!
We also learn in the future Kara is a popular name, to name children. This means her identity is revealed and she is a hero in everyone's eyes. Of course she is! After this is done, Winn wants to get back to his family and the future.
The Tower
Kara, Alex, Winn, and Nia go to J'onn's office. In it, J'onn has installed a secret elevator that takes you to the top of the building. J'onn said he wanted it to be a place where the Superfriends can meet away from Lex Luthor. He calls it, The Tower. They all love it, because it reminds them of Star Labs and the new Arrow bunker!
Can I just say, I'm loving all the heroes being on one Earth. There are so many throwbacks and cross show banter! Anyways, Brainy comes to join them. Spoiler alert, he is basically a villain now. He copies Winn's DNA, so late Lex can go onto the Legionaire ship and steal information on Leviathan.
Here is my question, if Brainy is from the future and in the Legion, why does he not know anything about Leviathan? The team finds out evil Winn is going to burn everything to the ground once he hits one million views.
Winn vs. Winn
Andrea Rojas is giving a speech at the local University. Evil Winn wants to kill her, because her family is responsible for his Dad losing his job. Their mascot is a white tiger. Evil Winn wears the mascot costume to try to kill her. He also brings a bunch of life size toy tigers to attack the students. The Super Friends arrive.
Yes, they sure do play "Eye of the Tiger" in the background. I tell you what the music coordinator is killing it these last two episodes. Everyone fights the tigers, except for Brainy who does nothing. Seriously, no one can tell he is a villain? Winn goes after Toyman. He defeats him.
Winn's future is saved. After everything Winn speaks to Brainy. At least he noticed something is wrong with him. Brainy spills everything, because he needs someone to talk to. At first Winn is furious, then he says he understands. I guess he is the only one. Our heroes end their evening with a game night, minus Brainy.
What did you think of the episode? Do you understand Brainy's reasoning? Are you excited Winn is back? Tune in February 16th, for their V-Day episode!
Supergirl airs Sunday nights, at 9pm.