There's only one way to celebrate Colin O'Donoghue's birthday, and that's with some gifs. Obviously. Who doesn't enjoy some gifs of Killian Jones, though? So, here are a few of my fave Killian Jones gifs.
Also, Colin O'Donoghue as Hook just had the best reaction gifs.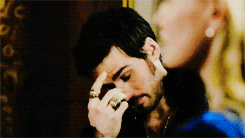 There were a lot of reasons why season 3 of Once Upon a Time was the best, but Hook's utter annoyance over everything was definitely one of the reasons. This gif just sums up his whole mood in season 3. He was so over listening to the Charmings argue over Neal's name.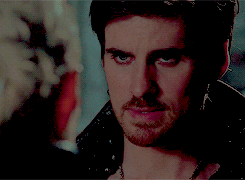 This gif was labeled with the hashtag "too hot," and I have never agreed with anything on the Internet more than that. Technically, he wasn't Dark Hook in this scene (well, he was, he just didn't know it), but this gif is just yes.
That wink. No comment even needed.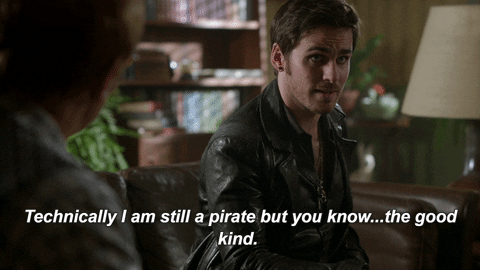 Throwing this one in because it was the moment when Killian embraced that he was a hero. Also, it was mere moments before he revealed to Archie the engagement ring he was going to give to Emma. So, of course this is one of the top gifs.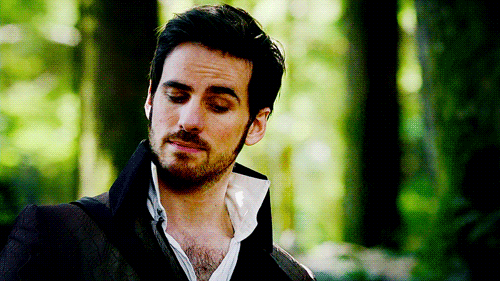 Remember that one time Hook was a prince? Noteworthy!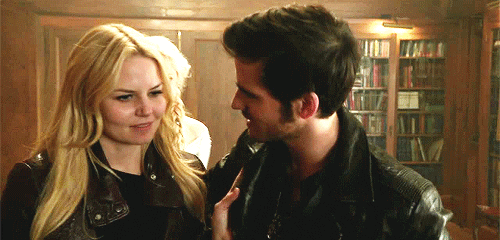 Just throwing a Captain Swan gif in because the way Killian looks at Emma is EVERYTHING.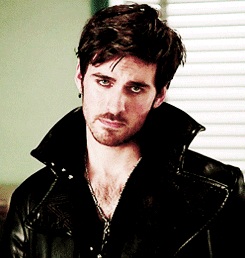 The ultimate MOOD reaction.
Okay, okay, I'll stop! Happy birthday to our favorite Captain Hook! Go forth and binge watch some episodes of OUAT to celebrate Colin O'Donoghue's birthday. What was your favorite Hook scene from OUAT? Comment below or tweet us!
Feature image via ABC Press