We have come to the end of the crossover. Our heroes have fought their way through. We won and we lost. Oliver Queen gave birth to a new world. RIP. Part 5 centers around life after death. The team must adapt to their new world. While the remnants of the Anti-Monitor re-surface. Let's break down the final episode of Crisis on Infinite Earths.
Welcome to Earth Prime
The episode starts off exploring Supergirl's city. Here are the things of note that have changed.
Lex Luthor is a 'good man' according to the world.
None of her friends or family remember any of the crisis, except for J'onn.
Lena and Lex are good siblings.
One of The Flash's villains, Weather Witch is in Kara's city.
Barry comes over and helps her with Weather Witch. While they are talking a fan comes up and asks them both to sign a picture. They find out through the fan that everyone is now on one Earth, Earth Prime.
RIP Oliver Queen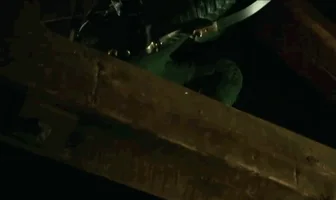 Sara shows up in an alleyway in Star City. She makes her way to the bunker. Dinah, Renee, and John are there. Sara finds out J'onn stopped by Star City and gave the team their Crisis memories back. They all find out Oliver is truly dead.
Felicity (who is not in the episode) has scanned the whole universe for signs of Oliver.
Oliver Queen is dead.
They all begin to mourn him in their own way.
Meanwhile, Beebo randomly shows up in Star City, causing destruction. Sara calls the Legends to figure out what Beebo is doing here.
Battle of the Beebo, Part 3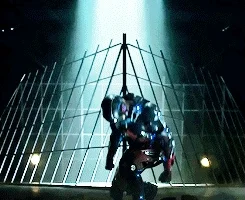 Since this is an episode of Legends of Tomorrow there has to be an essence of random in it. Sara calls the time Bureau and yes, Nate and Ava are alive! It's okay! They tell her they have no readings of Beebo's presence.
Rory who is in Star City, at a book signing, spots Beebo outside. In Earth Prime Rory's books are wildly successful, everyone knows he is Rebecca, and he likes the fame. It's very similar to the old Earth. A bunch of the team get together to fight Beebo. Sara leads them! That's right you heard me, Sara!
They realize Beebo is a magical diversion. A mystic is robbing a bank nearby. Sara and a few others arrive and defeat him, before they do she utters this glorious line.
"I don't know who you are, but you should know, Beebo is off limits!"
That's right! Leave our Beebo alone.
The Anti-Monitor's Final Battle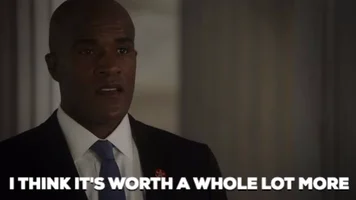 The ghost things show up. Everyone, like the audience, is confused. The Anti-Monitor is supposed to be dead. How is he alive? We don't know. They gear up for their final fight. The fight goes predictably. Racing toward the Anti-Monitor the league screams, "For Oliver!" They defeat him.
After the battle Barry takes Supergirl, Sara, Superman, Batwoman, Martian Manhuner, and Black Lightning to an old abandoned Star Lab's research facility. Oliver's suit is in a glass case. There is a Arrow fire pit in front of it. They each take their time saying goodbye to him, then Supergirl lights the flame.
Barry has one more surprise for them. He takes off a sheet and reveals The Justice League table. We have a Hall of Justice people! Each chair around the table is embedded with the heroes emblem. At the head of the table is The Green Arrow's empty seat.
Changes
The Justice League heads home. We learn about a few more changes when they leave.
Clark Kent has two sons.
John Diggle has little John and Sara. BABY SARA exists! Oh, and Lyla is alive.
Lex Luthor owns the DEO.
The President of the United States honors Oliver Queen/Green Arrow at the end of the episode. Oliver gets the recognition he deserves. The end.
What did you think of the final part of the crossover? Are you ready for Legends to return? Will you miss Oliver Queen?
Legends of Tomorrow returns January 21st, Tuesday, 9pm.