Once Upon a Time
TV
Captain Swan is our favorite ship of the decade
Once upon a time there was a pirate and a princess...
I know, you're probably think wow, totally didn't see this coming, Madeline. However, I think Captain Swan (Emma Swan and Killian Jones from Once Upon a Time) more than deserve the title as being mine and a whole a lot of other's favorite ship from the past decade. Seriously, I spent many nights when I was supposed to be studying fawning over these two. WORTH IT. So totally worth it.
Here are a few reasons as to why Captain Swan reigns superior:
They are their own support system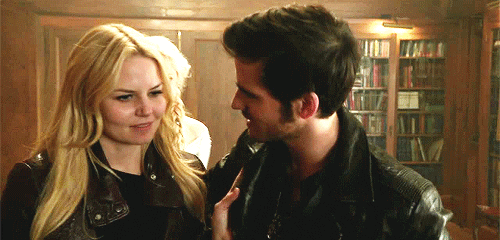 I will never be over Emma and Killian supporting each other at every turn. Killian always believed in Emma even when she didn't believe in herself. He supported her through her darkness; and he supported her in season 6 when she was unsure about her fate. Not once did he fear Emma's magic either — instead, looking at it as part of who she was. Killian is all kinds of boyfriend goals.
Emma also saw the good in Killian, even when he didn't. She knew, at the end of season 2, that he would ultimately bond with the heroes to rescue Henry. She said it herself: they understood one another. When he was so sure he would lose his happy ending, Emma was quick to remind him that he was no longer the man filled with darkness and vengeance. Together, they supported each other and loved each other during difficult times. I stan!
Cute and hot AF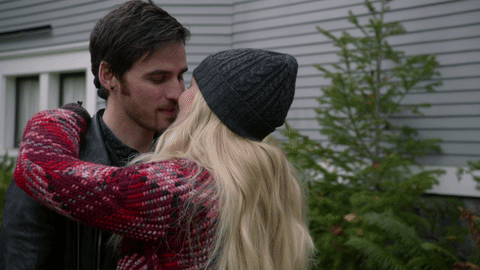 In one moment, I would be swooning over the sweetness of Emma and Killian. The next, I would be like DANG, they're hot. From sweet, first dates filled with a single rose to hot pancake breakfasts, Emma and Killian shared a chemistry unlike any other TV characters. That couch scene, though.
One time, I quoted Killian's "I'll never stop fighting for you" line in an essay for college, and my professor literally wrote "awww." Captain Swan had that effect on people — even those who never watched the show. What can I say? They really were the ship of dreams.
Enemies-to-lovers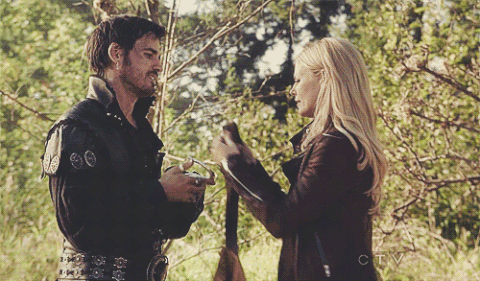 This trope is very overdone, and it's easy to shrug it off as just another enemies-to-lovers storyline. Captain Swan's story wasn't one you could ever look over. Emma literally met Killian and held a knife to him. Seasons later, she would end up marrying him and having his baby. Now, that is what I call growth!
Though it was a slow burn as well, I think we can all agree that the wait was worth it. I was super impatient, I will admit! Who wasn't? When Emma kissed Killian in Neverland, the feels were so real.
A storybook-worthy ending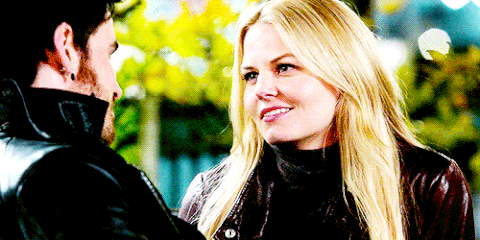 Not one … but two engagements. A wedding that also doubled as a musical episode. A baby. What more could the Captain Swan fandom have wanted from the closing of their storybook? You never know the fate of TV couples when a series end; however, I will always be happy with how Emma and Killian's story ended.
Don't lie; I wasn't the only one who burst into tears upon seeing Emma and Killian walk in with their baby in their arms during the series finale. I needed A LOT of ice cream after that. It was a beautiful ending for two characters who thought they would never get a happy ending. Or, should I say, a happy beginning?
Oh my gosh! I almost forgot that Emma and Killian were literally confirmed TRUE FREAKING LOVE. Your OTP could never.
Both amazing individuals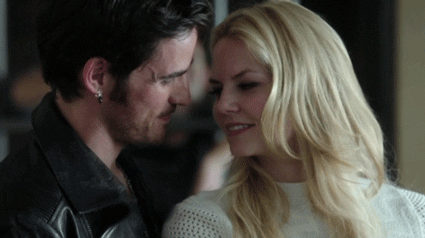 Sometimes I like one part of the ship over the other. With Captain Swan, I LOVED them both. Killian Jones and Emma Swan were both such well-crafted characters. Both orphans, they became a unit. Killian and Emma both went through some awesome character development throughout the run of the series.
In a way, they grew together. I rooted for their happy ending individually and together. Of course, I was Captain Swan trash as soon as Killian was introduced in season 2. I just knew that they would end up together. (Probably because I started watching during season 5, so I already knew they were together.) Still.
Oh man, do I miss Captain Swan. I think it might be time for a rewatch, which I say all the time but never do. This time, I actually will! What do you love about Captain Swan? Comment below or tweet us!
You can check out my other posts gushing about Captain Swan here.
Feature image via Walt Disney Television/ABC Press