Legacies 2×07, "It Will All Be Painfully Clear Soon Enough", aired December 5, 2019.
Legacies returned this week, and per the usual, it delivered. From the directional debut of longtime TVDU producer Lauren Petzke brought an episode filled with all the feels, a dose of dark magic, and more quotables than will fit in this recap.
Let's get right to it and break down the top moments, plus take a stab at that final riddle from the Sphinx.
Simu-Landon and his word vomit
Still trying to keep her relationship with Landon in tact, Josie makes a difficult choice to once again dabble in dark magic. She, Landon, and "Vardemus" (er, Clark) create a "Simu-Landon", with the hopes that he'll trick Malivore into thinking he's the real Landon. Simu-Landon is the subconscious of real Landon… and he can't keep his mouth shut. The first thing Simu-Landon does is run to Hope and tell her he can't live without her, he loves her, and basically everything anyone wants to hear from the person they love.
Of course, it's not that easy. Yes, we all know that Landon does have these feelings about Hope, but like anyone who feels betrayed by the person they love most, he can't bring himself to say those things, let alone have a discussion about it. He has Malivore to worry about and the looming guilt of putting the whole school in danger because of it. Without Hope to be his anchor to help carry this weight, he has no choice but to leave with his brother, Raf. Which brings me to…
Brotherhood wins
The episode kicks off with Raf not leaving Landon's side, reminding him that brothers protect each other. Landon being a phoenix doesn't mean he's protected from any and all evil—in fact, it makes him more vulnerable. An eternity of torture doesn't sound too appealing, am I right?
Before the two take off on the bus and let everyone know by using Penelope's fancy pen, Simu-Landon helps save Hope from Clark. Clark, who both Josie and Ric discover is masking himself as Vardemus, tries to use the dark object Josie (unknowingly) helped him make to transfer his subconscious to her body. (Any of my other TVDU friends get Traveler feels here?! Also, seeing Dark Josie do dark magic with Dark Willow's hubby IRL is just too f**king much, and I loved every minute of it.)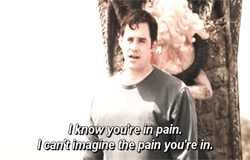 When Simu-Landon finds Hope and Clark fighting outside the school, he drops the famous, "Hello, brother" line, (chills!) then gets Clark to stab his body, thus transferring his subconscious to Simu-Landon. Little did Clark know, Simu-Landon's Cinderella moment is the next night's moon phase.
Based on the ending scene where the zombie and red-robed figure meet yet again—with Clark's body—I have a feeling that getting rid of Clark won't be as easy as it currently looks. Especially with that eye-thing from last week still beat-bopping all over the school.
Sisterhood wins
What I love about this show is that the relationships are extremely complex, like how it is in real life. The Landon-Hope-Josie love triangle is not just about "who likes who" more. It's about keeping secrets, feeling betrayed by those you love, years of friendship, wanting to do the right thing—but hurting people along the way. It's about knowing that your pain came out of someone's good intentions, but struggling with whether you should forgive them or not.
Lizzie is the anchor of the women in this episode, not giving up on her sister or new friend reconciling. The best thing about the women in this series is that they don't fight each other, they fight the monsters that try to pit them against each other. And that's the message we need to be sending young girls.
Near the end of the episode, Hope goes to Josie and asks her if she can return to the school. She's showing her she respects her and wants her to know why she did what she did. Josie, of course, agrees that Hope should come back and that their friendship should begin the restoration process.
You want to know what the best part about this scene was? The two agreed to move forward as friends before they read the journal entry from Landon. Landon leaving didn't bring them together, their sisterhood did.
Riddle me this: OK, let's try and break this down.
Our latest "monster", AKA Sphinx, turned out to have a different agenda than its predecessors. It revealed that it serves a new master, and that something more evil than Malivore is on its way.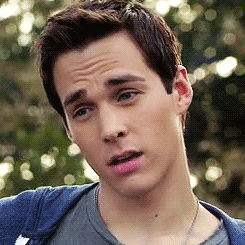 While we all know (and hope) that our beloved, terrible Kai is the looming doom the Sphinx is referring to, let's still have fun and break down the riddle:
"There are two prisoners. One is the master of his cage, the other returns home without power. The sins of the father are visited upon the daughters here and not here. A new hero rises but can be felled by the golden arrow. The wolf among you has many faces. When time fractures, darkness overwhelms. But the greatest destroyer of all is love. Don't worry, it'll all be painfully clear soon enough."
OK, here we go:
"There are two prisoners. One is the master of his cage, the other returns home without power."
We all know The Merge is approaching (see our five-minute Gemini Coven refresher if you need it). One guess is that the "master of his cage" is the twin who wins at The Merge, and the other returns home powerless (er, dies and is at peace somewhere?) However, I think that it's something else. We know that Kai is trapped in a prison world, a-la "master of his cage". The other prisoner… I need to think more on that one. Let me have a few more glasses of wine and get back to you.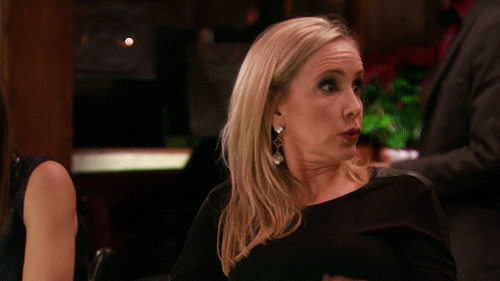 "The sins of the father are visited upon the daughters here and not here."
The daughters could be Josie and Lizzie ("here"), and also their birth-mother Jo, ("not here"). Clearly, Ric will/already does feel guilty for not being able to protect his two daughters, and of course he still carries the guilt of Jo's death. Now, I need to brush up on my Gemini history, but "father" here could refer to both Ric and Jo/Kai's father. Surely their pop should also share the blame for not getting a handle around his psycho son?
"A new hero rises but can be felled by the golden arrow."
OK, so this is getting into some nerdy shit, but in Shakespeare's Venus and Adonis, it's written that "Love's golden arrow at him should have fled, And death's ebon dart, to strike him dead." In this research, the line is broken down is "allusion to the ancient epilogue Love and Death exchanging their darts by mistake." This could mean that the "new hero" is Landon, but can be killed by the one thing that equally destroys everyone: love. ("But the greatest destroyer of all is love.")
"The wolf among you has many faces. When time fractures, darkness overwhelms."
Not sure about the wolf part, but the latter part of this could definitely mean Kai's prison world (which is stuck in a time loop) breaks, and unleashes his evil unto Hope & Co.
Alrighty Legacies fans, that was a lot. I tried to write down all of the quotables, but I had too many after five minutes of Lizzie's scenes, so we'll just call the entire episode a quotable. Drop a line in the comments as to what you think the riddle means, plus your thoughts on the episode. You can also tweet me your predictions @lizprugh!
Legacies airs Thursdays at 9pmEST/8pmCST on The CW.
Image: The CW, Legacies 2×06