Charmed, Ep 2×07, "Past is Present" aired on Nov 22, 2019
The table is absolutely set for some messy times in the upcoming fall finale. In the most recent episode, "Past is Present," Maggie found herself tangled up in old feelings. Mel finally reaches out to Kat. Meanwhile, Macy and Harry spend the episode unraveling the mystery of Jordan's ring and tiptoeing around their feelings. Please be aware that reading forward, you will encounter spoilers for Ep 2×07. Read on for my thoughts and questions around "Past is Present".
Don't Say Goodbye
Now that Macy has been found, Mel was free to do what she's been wanting to do since Kat tried reaching out to her a few episodes ago. By the time, Mel made her way back to Safe Space, Kat's shop was closed until further notice. This week, Mel tracked down Swan to pump her for more information. Side Question: Why haven't the folks at Safe Space questioned Harry, Mel, and Macy's continued presence? Maggie's fam is always visiting her at the office? Was just wondering on that. Though after this episode, Mel will have ample reason as she's taking over Spellbound for the foreseeable future.
Mel taking over the shop is good since she'll have the readily have access to herbs she needs without having to steal from Kat again. That said…I just thought she'd become a manager or something and work in close proximity to the shop owner this season. However, poor Kat was super traumatized after her session with Mel and Harry. The visions of worms and being plagued by the voices of the dead really sent her over the edge. It can't help that her mother and the people at Safe Space believes she's had a breakdown. Poor Kat.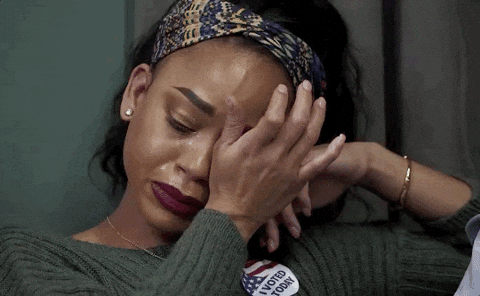 Too bad she didn't meet Mel sooner and under different circumstances. Mel is likely still nursing romantic wounds from last season, but her chemistry with Kat is undeniable and that kiss was absolute fire. Mel doesn't reveal herself or her sisters as the Charmed Ones. She does blindfold Kat and takes her back to the manor so that she can prove to Kat that the things she's seeing and hearing are the real deal. Kat is a medium. Unfortunately, Kat still needs some time away and I was thinking she meant a few episodes, but the actress posted a short thank you note to the Charmed writers and show. I was not ready for that. Here's hoping that Kat returns before the end of the season. There is so much more that can be explored with this character and her chemistry with Mel.
Broken Pieces
Oh, Harry. You and Macy Vaughn are destined to bone and for "endgame" status. Before we get there, you and your angst will without a doubt drive this fandom to distraction. I'm here for it. Why? Those are just the rules and honestly I'd be more worried if the writers just threw these two together without all the drama.
In "Past is Present", Harry is still clearly reeling from the revelation of what the Elders did to him. He's also fixated on the idea that Macy is attracted to the darkness in Jimmy and that she could never feel that way for Harry because he's not whole. Oh, Harry. You foolish, man. Of course, Harry and Macy can't sit down and have an adult conversation because that would be too easy. Better to let the angst flow as Harry and Macy both throw jealous shade about Jimmy and Abigael. The look on Macy's face when the other half-demon started flirting with Harry was everything, by the way.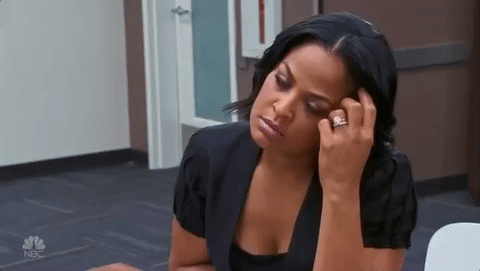 For her part, Macy doesn't deny her attraction to Jimmy, but makes it clear in her mind that she sees Jimmy as a part of Harry. By episode's end, Macy's still puzzling out exactly what she feels all the way around. So for now that particular conversation is tabled. In the meantime, Harry and Macy team-up to help Maggie figure out more about Jordan. Is he a threat to the Charmed Ones? Nope, it doesn't seem like it. Cool that they found a spell that could help them figure out Jordan's connection to magic. Gross the scene with Harry squeeze that sweat soaked cloth.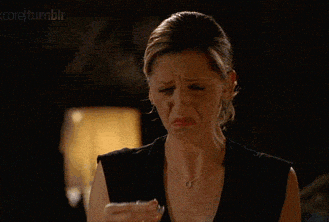 Also, these two do pretty good detective work for the most part. They've done much better when it comes to going undercover though. Poor Jordan. First, Maggie leaves him confused AF almost every time they see each other. Now, Macy sucker punches the poor dude in the face and Harry's being obvious with trying to get into Jordan's gym bag. Hopefully, they can make things up to Jordan by figuring out who to save him from that curse that means he may not make it to his 26th birthday.
Parkerita is Back, Witches!
Welp, after Abigael disappeared, the demons looking to unite the bloodlines decided to go looking for a new Overlord. They found one in Parker. That's right. Maggie's former boo is back and they still can't keep their hands off of each other. Maggie doesn't quite trust him enough to confide where she and her sisters have been hiding. I love that Mel finally went looking for Kat in this episode. Honestly, I wish that one of Maggie's sisters had been on hand during this reunion with Parker.
Someone really needed to be around to keep an eye on Abigael while Maggie caught up with Parker. His sister cannot be trusted. Sure she helped Harry reconnect with his dark side and provided assistance to the girl with some of their missions. It should never be forgotten that Abigael takes after her father when it comes to her excesses (Lazy Susans) and ambition. She intends to become Overlord no matter whose blood she needs to spill. Be careful Parker.
Parker and Maggie end the episode believing that Abigael has been neutralized with her demon half ripped away. Parker has a vision of making change in the underworld from within. And he wants to do it with Magerita Vera at his side. Yay for those who love this pairing, but…dude…this cannot end well.
Where do you stand on the proposal? All for it? Think these two kids can make it work? Are you all in for the Hacy angst? I've seen more than a few comments about wanting to get back to the heart of the show with the magic. Honestly, I'm greedy. I want the romance, the magic, and watching my fave witches grow in their lives. More sister time needed? Absolutely, but we've got a lot of season left. What are you hoping to see in next week's mid season finale? Wedding Bells? Jimmy? More misadventures of the Hacy Detective Agency? Hit the comments and let me know what you thought of Ep 2×07, "Past is Present".
Charmed airs on Fridays at 8/7c and is available streaming on The CW app
GIFs: Giphy.com