Legacies 2×02 "This Year's Going to be Different", aired October 17, 2019.
Another week, another monster! Legacies is back for its second episode of its sophomore season, and Hope's still on the hunt for the troll/Ninja Turtle/cyclops that flipped over the bus last week. She's tracked the supernatural creature to Mystic Falls High School, where she runs into her old headmaster/father figure Ric. How did things go down? Well, Hope kept her secret (for most of the episode), and some new characters were introduced.
Hope may think that staying away is best for everyone, but she's soon finding out she's not the only one who feels lost. Let's dive in to the episodes most pivotal moments.
"Please, call me, Headmaster."
Alexis Denisof is here, ladies and gentlemen! Fans of Buffy the Vampire Slayer and its spinoff Angel know Denisof as the infamous Wesley Wyndam-Pryce. The former Watcher-turned-supernatural-crime-fighter is back with his infamous English accent as the Salvatore School's new headmaster, Professor Vardemus. He's already let us know he has an agenda of his own (plus a super-fancy Gandalf staff-thing and a ring worthy of Elizabeth Taylor's personal collection.)
Vardemus is the Magneto of the school, stating that supernaturals will one day make themselves known as the elite beings of the world. He plans on helping students harness their magic in malicious ways, as we saw in his peanut-butter sandwich scene with Josie. So, does this mean…
DARK JOSIE
Yes. Double yes. Gimme me.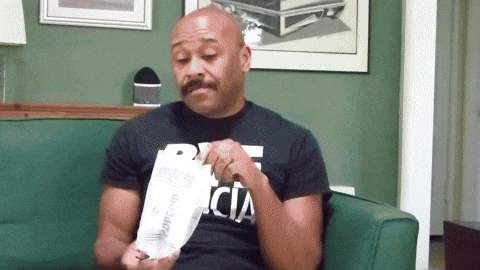 Not only is it fun to see a character "go dark" (when done in the right way, i.e. Dark Willow), it can be a major turning point in their character development. In this instance, it makes sense that Josie would get excited about using her powers in ways she's never been encouraged to before.
Here's her current situation:
-She and her sister are nearing a "Merge" where one of them has to kill the other, and they don't know any way out of it;
-She's in a new relationship;
-Her dad was just voted out of a job he loves;
-Her mother's off scouring the world for a way to get out of said Merge;
-She's also a teenager (read: hormones).
What's the best way to not get overwhelmed by anxiety, fear, and the troubles of being a teen? Harnessing it into witchy-awesomeness would be the cure for anyone. And with a powerful new role model to ignite the flame? Watch out, Salvatore School—there's a new witch in town.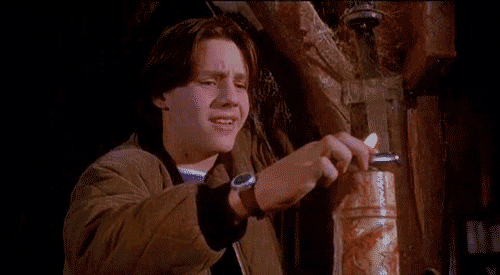 (Side note—clearly Vardemus has his own motive for creating an elite society of supes to perform whatever magical deeds at his disposal. What's his M.O.?)
Meet Maya
Maya is a Mystic Falls student who befriends Hope in the bathroom… and also happens to see Ric and Hope standing over the wounded troll body (which was later revealed to be a cyclops). Ric of course calls MG in to help and compel Maya to forget what she saw, but is anyone else thinking that the compulsion didn't work?
Deadline reports that Maya is "a sharp-tongued and flirtatious new student at Mystic Falls High, the sister of Ethan and the daughter of Sheriff Mac." (If you don't remember, Sheriff Mac was the woman sitting next to Ric in the bar in last week's premiere.)
If Maya is the daughter of the Sheriff, then she's been taking vervain since she had a pacifier, y'all. I'm excited to see how this plays out.
HOPE AND RIC = ULTIMATE FEELS (Plus that park-bench scene)
Just when I think I'm not going to lose my shit, TVDU pulls at my heartstrings. Hope confessing to Ric who really she is was gut-wrenching. Hope admits to him that he won't remember he's the closest thing she has to a father, but she feels so lost and "hope"less that she needs any and all comfort.
Ric, who's aware of Malivore's power to erase memories, trusts Hope's confession and embraces her as a father would a daughter. I CANNOT GUYS.
Here's the clip again if you want to bawl your eyes out with me.
It's said that *someone* goes to Nola this season in search of what could be an erased person from Malivore. At first I thought it could be Ric, but now that the cat's out of the bag for him, it could be:
–Landon: Less likely IMO, but after that tear-jearking moment with him and Hope on the bench, who knows.
–Josie: Maybe Magneto sends her on a mission to Nola, suspecting that a threat to his agenda lurks there (a-la the memory of Hope)? This could be when Freya (played by the incomparable Riley Voelkel) makes her guest appearance.
*catches breath* Meet, Sebastian.
Oh-kay, Plec and Co.! It's been said by the series creators that Sebastian is a vampire with Damon Salvatore swagger and a looming lust reminiscent of 14th-century Klaus Mikaelson. But what is his agenda, and why is he here?
Let's theorize: When Sebastian runs into Lizzie at the old mill, she brings up "Damon and Stefan Salvatore, but that was like, 100 years ago." This was definitely a hint. Because Sebastian was dressed in period-garb with a "I'm on the run" smirk, maybe he's a vampire that's just been woken from his slumber? He's supposed to be over 600 years old, but who knows how long he's been "awake" in present-day.
Remember, in TVD, Katherine and Co. were trapped and buried for over a century. Vampires don't die because they aren't fed, they just decay into *almost* nothing until they get blood to revive them. This may be a wild theory, but I'll take any storyline that ties to our OG Salvatore brothers.
MG and Kaleb: Still my favorite pairing
These guys are just the best. Their chemistry is amazing, and Kaleb is such a fresh, entertaining take on the modern vampire. Keeping last week's promise, Kaleb is helping MG win the heart of Lizzie, but to no one's surprise, it doesn't go as planned.
Poor MG finds himself listening to Lizzie confess her major crush on Sebastian, and because of her pure joy and the fact that he's completely and utterly in love with her, MG listens and lets her have her moment. Seeing MG sad is like passing a window full of puppies waiting to be adopted. I can't with this!
Notables:
Alaric name-dropping himself to Hope.
Alaric's beard wins the episode, yet again. #KeepTheBeard. Let's get it trending, guys.
Josie and Landon: I'm not exactly sure where this is going, but Josie's going to need a friend as she travels down this dark path Magneto's leading her towards.
The cutie in the Mystic Falls locker room: A potential new love interest for Hope?
Why is Malivore still sending monsters?
The hooded figure in the cemetery strikes again: It's murdered a young man and inscribed a creepy symbol on their forehead.
A better question: WHY WOULD YOU JOG IN THE CEMETERY AT NIGHT?! When will the residents of Mystic Falls learn?
Tweet me your thoughts on this week's episode @lizprugh.
Legacies airs Thursdays at 9pmEST/8pmCST on The CW.
Image: Legacies — "This Year Will Be Different" — Image Number: LGC202b_0026b.jpg — Pictured: Danielle Rose Russell as Hope — Photo: Quantrell Colbert/The CW — © 2019 The CW Network, LLC. All rights reserved.