The first season of A Discovery of Witches has been one of the most amazing book-to-screen adaptations we've ever seen and there was so much to love. There's just one problem with the first season: It was way too short! That's why it is such a relief to already know the show has been renewed for two more seasons which will follow the second and third books, Shadow of Night and The Book of Life.
Viewers have really fallen under the spell of the new British supernatural show – and rightfully so! The mixture of drama and romance is just right and the exploration of magic within a scientific backdrop intriguing. And honestly: A forbidden love story, a witch and a vampire falling hard for each other – what's not to like?
What we loved about season one
Season one was quite magical – particularly if you wanted to enjoy some quality female-oriented show. A Discovery of Witches is all about female empowerment – and Diana Bishop is the female hero we need to see much more of.
1) Diana Bishop – The perfect imperfect hero
Diana is an accomplished female academic. As a tenured historian, she's obviously a smart woman, but it's really the complete package that makes her stand out. She makes the viewers realize that being strong and fierce doesn't mean that you cannot be vulnerable, kind and compassionate at the same time. These qualities aren't on opposite sites of a scale, they aren't contrasting character traits, but complementary ones. Yes, Diana is a warrior who fights for what she believes in. But she is also an incredibly empathetic woman who is not afraid of showing her softer side – and that reveals an admirable strength of character!
Diana is in no way perfect – and we realize that's okay. And as we realize it's okay not to be perfect, we become aware of the fact that we don't have to meet all the narrow-minded societal expectations placed upon – and it is such a liberating feeling!
2) The "paint the whole picture" way characters are portrayed
Another thing that stands out is that this show tries to do every character justice and paint the whole picture, not just a part of it.
Sure, Matthew can sometimes come across as brooding and controlling (vampire… hello?), but that's not all he is, that's not what defines him. If you look past the macho and the brooding (and A Discovery of Witches gives you ample opportunity to do so), you see a man not afraid of showing emotions. Cleary, he doesn't think that showing emotions make him weak – and they don't! Just like Diana, he is a strong character, despite (or rather because of) his obvious flaws. He isn't afraid of loving a strong woman. Allowing Diana power over him doesn't threaten his masculinity.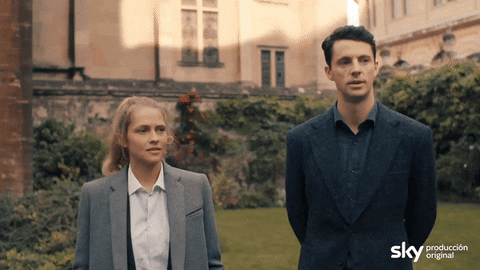 Just like Matthew, everyone on screen is respected and the show tries to break up typical stereotypes – not just regarding how women and men are perceived, but also in the way the creatures (vampires, witches and demons) are portrayed.
3) Bishmont – one ship to adore
Diana and Matthew – their love is definitely not a slow burn, and we thank their creator Deborah Harkness for that! We don't need to second guess whether they are endgame or not because they are practically inseparable right from the start.
Brooding vampire meets reluctant witch – and they just can't help themselves! They fall head over heels despite ancient laws that declare their love as forbidden. It is an intense love that overwhelms them both at times, yet it is clear that these two are meant for each other. Season one gave us many playful, romantic and heated moments between them and we cannot wait to see more of this unusual, yet perfect couple in season two!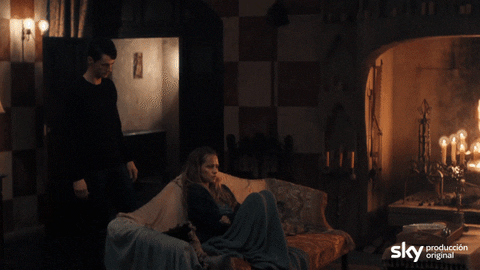 4) Setting and filming locations
A Discovery of Witches starts in Oxford, home to one of England's oldest and renowned universities. The first episode introduces us to Oxford's magnificent Bodleian Library – a book lover's paradise and an architectural dream! But the show takes us to a variety of beautiful places such as Venice, Pembrokeshire, and the historical French province of Auvergne – and we enjoy every minute of it.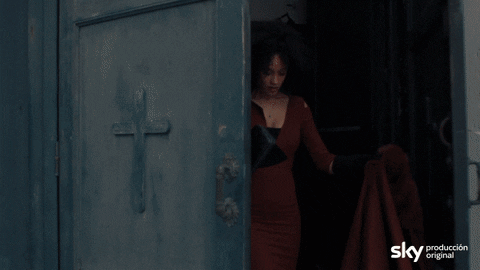 What we look forward to in season 2
In short: So damn much! Let's hear it from the author:
"Given how warmly the season was received, I'm thrilled that we will be continuing with the story of the All Souls Trilogy. There is so much to look forward to as we travel into Matthew's past and delve further into the mysteries surrounding Diana's power and Ashmole 782."

– Deborah Harkness, digitalspy.com
We also look forward to:
More Bishmont: Diana and Matthew's adventures in Elizabethan London –  Yay to time-travel!
Getting to see Diana exploring her new skills and expanding her powers
learning how everybody will cope with the realization that Matthew and Diana are gone from their timeline
more family interactions/interactions between characters meant to hate each other (e.g. Sarah, Em and Ysabeau)
learning more about demons, vampires and witches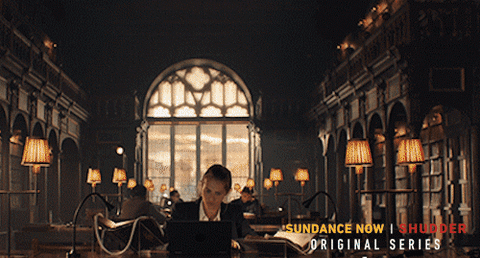 What are your thoughts on season one and what do you want to see in season two? Let us know on Twitter!
Check out our A Discovery of Witches coverage here.
Featured Image: Sky One Productions