A Discovery of Witches 1×04, season 1 episode 4, aired April 28, 2019
In this week's episode of A Discovery of Witches, we get a change of scenery as Matthew takes Diana to his picturesque home town of Sept-Tours for safekeeping. In the meantime, the Congregation holds an emergency meeting in Venice, Peter Knox schemes to get his hands on Diana and several truths are uncovered.
Unfortunately, with episode 4 we have already passed the halfway mark of this season – time flies by so quickly when you're entertained well!
Sept-Tours: A safe haven for Diana?
Following the confrontation with Peter Knox (Owen Teale), Matthew (Matthew Goode) decides to take Diana (Teresa Palmer) to his home village of Sept-Tours, situated in the historical French province of Auvergne. This charming village is populated by vampires, as "vampires are always safer when they are in a community." While that certainly makes sense, we cannot help but wonder if it is such a good idea to take a witch there?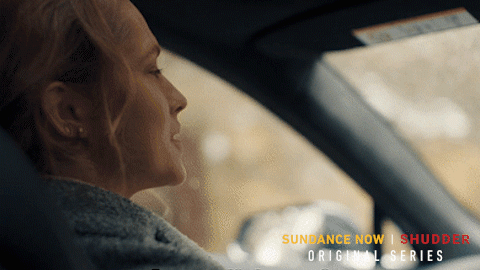 A witch amidst vampires
Once they arrive at the grande castle Matthew's family owns, it becomes obvious that not everybody is thrilled at having a witch there. Matthew's mother Ysabeau de Clermont (Lindsay Duncan) resents witches (and apparently spent decades destroying entire covens) as she blames them for the murder of her husband Phillipe in World War II. The only person giving Diana a warm welcome is the family's housekeeper Marthe (Sorcha Cusack).
Not all is at it seems
At Sept-Tours, Diana has a vision of her mother while resting. Matthew discovers that Diana's parents were murdered by witches and that the photographs of their murders were staged. The realization leaves Diana shaken. Why would her own people murder her parents?
Striking an uneasy truce with Ysabeau
Hating the cold way his mother acts towards Diana, Matthew gives her a piece of his mind, reminding her of the person she used to be ("You loved everyone for who they were") and asks her to at least make an effort to get along with Diana: "Why can't you at least try?"
Of course Diana wouldn't be Diana if she didn't seek out Ysabeau herself. She goes to find her in her late husband's office – an act of bravery itself – and inquires about Philippe, telling Ysabeau about her parents in the process.  Diana makes it quite clear that she is her own person and that she refuses to be judged for somebody else's action. Way to go, girl!
There's good and evil in every species. (…) And I'm a witch who's willing to make up her own mind, despite the stories I've heard about you."
It is the first time that we really get to see Diana's strength and determination. The scene ends with the two women striking an uneasy truce.
Some nice family and couple moments
1) Matthew and Diana go for a ride
… and enjoy the stunning countryside. Here, Diana's love for freedom once again becomes obvious. This is a woman who will never let herself be caged and restricted by outdated norms and values, no matter what. Watch out, Matthew – this woman will certainly give you some headaches in the future!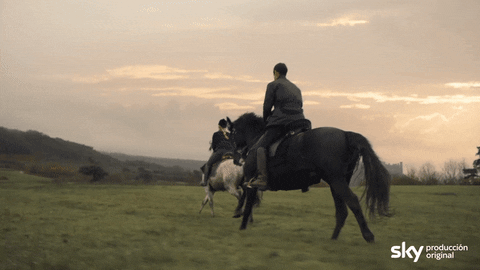 2) The family shares a nice evening together.
With the tension between Ysabeau and Diana dimmed, the family shares dinner together. Even though it is an awkward affair, the dance afterwards gives everybody the chance to wind down. And… is that a smile upon stern Ysabeau's face when her son asks her to dance? Yes, indeed it is!
Diana, on the other hand, isn't too enthusiastic about dancing with Matthew at first, claiming that she is a "terrible dancer." But he insists and she ends up enjoying herself so much that she even starts glowing at one point.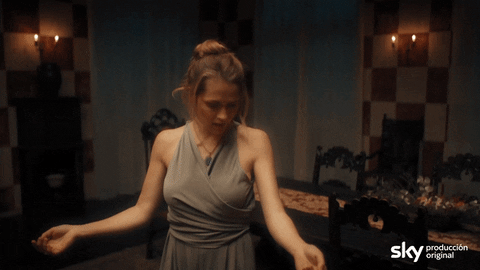 This is not the first clue we get that her magic is indeed strongly tied to her emotions.  It's heartwarming to see how smitten Matthew and Diana are with each other – to a point where Ysabeau actually believes Diana might have put a spell on him. Indeed, he acts quite bewitched – but it is all down to her natural charm.
Matthew: "This is the first time I've seen you enjoy your magic."

Diana: "I'm glad it happened when I'm with you."
Schemes and plans: The Congregation meets
Meanwhile in Venice, Peter Knox has called an emergency meeting of the Congregation. We learn that there are nine congregation members – one for each species -and that the Congregation was founded by Philippe de Clermont in order to maintain peace and avoid human attention.
Then we are introduced to Baldwin Montclair (Trystan Gravelle), who is not only Matthew's brother, but also the head of the Clermont family. Peter Knox opens the meeting by claiming that congregation rules have been broken by Matthew who "has abducted a witch".
When everybody questions why Matthew would do such a thing, Knox tries to downplay Diana's importance and powers, but Baldwin realizes the manipulation for what it is and calls him out. From a phone call with Matthew's son Marcus (Edward Bluemel), he hasn't only learnt Diana's present location, but also that she has found the Book of Life. Needless to say this causes quite an uproar and the members are none too pleased this information has been kept from them.
It is then decided that a Congregation representative, Domenico (Gregg Chillin), will be sent to retrieve Diana from Sept-Tours.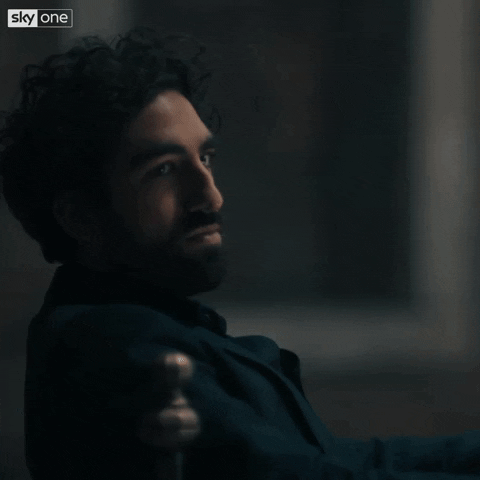 Some unsettling realizations
1) With the Congregation, it's all about power and power-play
Watching the Congregation interact, it's apparent that they are all about power-play – and there's plenty of hate and bigotry around.
Gerbert: "We used to rule with an iron fist."

Baldwin: "It's the twenty-first century, Gerbert. We must at least show a semblance of democracy"

Gerbert: "Your family's affairs are compromising all of us, after eight centuries of rule. I think that the de Clermonts are finally losing their grip."
2) Peter Knox really is as amoral and despicable as they come

In a shocking and hard-to-stomach scene, Knox tortures Satu (Malin Buska) for going behind his back and confronting him about things he kept from her. It is clear that he will stop at nothing to get what he wants while at the same time claiming the moral high ground – bigotry, they name is Knox!
Knox: "We can only protect ourselves against humans and other creatures if we work together."
Domenico: Mission Impossible
When Domenico turns up at Sept-Tours to retrieve Diana, Matthew, Ysabeau and Marthe present a united front and make it quite clear that they are unwilling to let her be taken. Domenico tells Diana she is wanted by the Congregation, along with the Book of Life. From Matthew's protective behavior, he is quick to notice that Matthew has fallen for the witch and that for him, it isn't about the Book of Life any longer – a fact that Matthew later admits to his mother to be true.
While Ysabeau and Marthe get Diana to safety, Domenico and Matthew fight. Matthew clearly has the upper hand, but the fact that Domenico has been defeated doesn't mean that the Congregation will stop hunting Diana down.
That's why Ysabeau advises Matthew to hand Diana over, arguing that they will kill her otherwise – but Matthew will have none of it. He wants Diana to remain at Sept-Tours, where she will be safe – for now.
Learning about the Covenant
Earlier, Domenico accused Matthew of breaking the Covenant. Now Diana wants to know what the Covenant is, as she has never heard of it before. It turns out that it forbids inter-species relationships for fear it might upset the balance of power ("Old animosities might spiral out of control"). Understandably, Diana is more than a little disgusted that such a rule even exists.
Matthew, however, tells her that they are not going to break the covenant. Diana is beyond upset and urges him to tell her how he feels about her. Stubborn as he is, Matthew won't give in. Who's surprised?
Diana: "Leaving me isn't the answer. I love you. (…)  Tell me how you feel. Forget the coven and forget the congregation? How do you feel?"

Matthew: "You know how I feel."

Diana: "Say it!"
Trouble at Oxford – Diana is left alone at Sept-Tours
From a phone call, Matthew finally learns that Gillian and her coven broke into his lab to find out what he, Miriam and Marcus have been working on. The news makes him set off to Oxford immediately, leaving Diana under the sworn protection of his family. Naturally, Diana is none to happy about this turn of events.
Her despair is reflected by the sudden pouring rain over Sept-Tours. Ysabeau and Marthe bear witness to her unintentional display of power and realize what we already know: Diana is a force to be reckoned with – and she still is an untrained witch. How incredibly powerful will she become once she receives training?
In other news…
Juliette breaking into Matthew's apartment? Don't color us surprised! When Marcus and Miriam (Aiysha Hart) address her fruitless stalker-tendencies, she attacks. Clearly, she will cause further problems.
Agatha (Tanya Moodie) calls Nathaniel (

Daniel Ezra

) to speak to Sophie (

Aisling Loftus

). As we remember from last week's episode, Sophie has a small figurine tied to alchemy that is meant to be given to a specific person. Agatha immediately guesses that this person is Diana, but warns Sophie not to get involved. However, seeing Sophie's reaction, we are afraid that Sophie isn't going to heed that advise.
In conclusion, the fourth episode of A Discovery of Witches gives us a well-balanced potpourri of great emotional character scenes, fantastic visuals and some fast-paced action. As the plot thickens, it becomes obvious that a war is brewing on the horizon – and Diana Bishop is in the midst of it!
Check out our A Discovery of Witches page for more articles you might enjoy!
Did you enjoy this episode?  Hit us up on Twitter and let us know!
Watch A Discovery of Witches Sundays on AMC!
Featured Image Source: Sky one (Screenshot)