Growing up as a woman in our digital, multimedia world isn't easy. Not just because you feel there are so many things to do and so little time, but because of all the social expectations placed upon you. Whether it's TV, movies or advertisement, this is the image you'll find more often than not: Picture-perfect looking females right out of a glossy fashion magazine, effortlessly managing their families and rocking their jobs while still having ample time to dress up to the nines and to work out. There's nothing they can't do and they are never stressed out. Bad (hair) days? They just don't happen, and of course there are no such things as manic Mondays or bad mental health days.
Feeling pressured much? It's no wonder we're craving to find role models and heroines who are more like us. And while we might enjoy watching female heroes fitting the more glam picture, it can be so damn frustrating when we inevitably start to compare their lifestyles -albeit fictional – to our everyday life's struggles. Because ultimately, there can be only one conclusion: We suck at life… right? And the resulting self-doubt can be crippling.
Stop. Breathe. It's time to look around and find a more realistic role model. Ideally one that won't leave us doubting ourselves over and over again, but one we can relate to. And that's where Diana Bishop enters the picture. Diana is the protagonist of Deborah Harkness' epic The All Souls Trilogy. I vividly remember reading the first book A Discovery of Witches as soon as it was published in 2011. It didn't take me long to fall for Diana. Hearing that there would be a TV series based on The All Souls Trilogy made me deliriously happy, and when I saw Teresa Palmer's perfect portrayal of Dina Bishop, I fell in love with Diana all over.
In my opinion, she's the female hero TV needs. Let's examine some of the top reasons, shall we?
She doesn't set unrealistic expectations.
Diana is a tenured historian studying alchemy and science at Oxford. She also happens to be a witch denying her magic.
Wait, you say. How don't these little facts set unrealistic expectations? While I can see how many would be intimidated by Diana's obvious great academic achievements, there's no reason to be! Just remember how many accomplished female academics are out there. Equally important, there are just as many women who are exceedingly good at other chosen career paths. As for being a witch: It's her reality, it's who she is. You cannot deny or change who you are – a fact that Diana will come to recognize as time goes by.
When we first meet Diana, she's in her early thirties and single. Diana is just a normal woman, struggling to meet the demands of everyday life just as everybody else does. She's attractive, but not exceptionally beautiful or sexy. She's strong and smart, but also has her fair share of insecurities and flaws. She knows a lot, but she doesn't know it all. In a nutshell: Diana is a woman everybody can relate to.
Her growth is inspiring (and happens at a realistic speed)
At first, Diana comes across a bit distant and aloof, carrying her academical achievements around her like a cloak that protects her and keeps out the outside world. She's also denying her magical powers. But with time passing and her learning more about herself and her family history, she comes to accept her powers. Or rather, the reality around her forces her to do some soul-searching about herself. Finally, she becomes a full-blown witch confident with her abilities.
She stands up against bigotry, even in the face of adversary
When Diana stumbles across the long-lost bewitched manuscript "Ashmole 782," she unknowingly sets wheels into motions that cannot be stopped. We learn that inter-species relations are frowned upon in supernatural society and that peace between the species (as decreed by a somewhat outdated covenant) is shaky at best. There's a lot of bigotry and hatred involved, and Diana will have none of it! An empathetic and compassionate woman, she fights for what she believes in.
She shows us that it's okay to be vulnerable and scared
Like most of us, Diana is a complex, multi-layered personality. We see her scared and vulnerable, but at no time do we doubt that she is a strong woman. The fact that she allows herself to be vulnerable shows an admirable strength of character. Diana is a brave woman with her own opinions, but she won't deny her softer side. She is determined to  be the creator of her own destiny and fights her own battles. At the same time, she will gladly accept help whenever she needs it.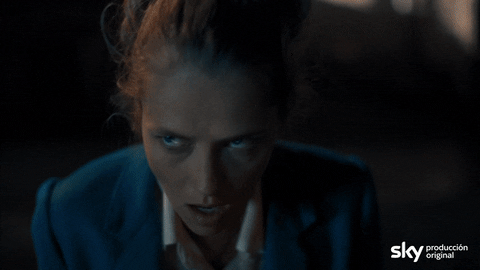 She isn't afraid to go for what she wants
Diana doesn't only fight for what she believes in, she also fights for what she wants. She doesn't care that her relationship with Matthew Clairmont is not only frowned upon, but strictly forbidden. Unlike so many other female characters in TV, she isn't the love interest of some knight in shining armor (or in this case of a sexy brooding vampire), but her own, self-sufficient person.  She's also honest about her own desires and isn't shy to initiate sex. On a side note: It's so refreshing how fun and realistic the sex scenes between Matthew and Diana are, particularly considering how sex is portrayed in so many other shows. I love to see these two laughing and enjoying themselves in bed!
She is passionate about the things and the people she loves
And she will defend them over and over again when the need arises. No more words needed.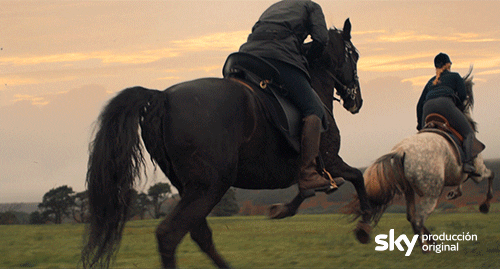 As a conclusion, we can say the world needs more female heroes such as Diana Bishop! It's about time for us to stop looking at unrealistic, picture-perfect females and feel our lack, but search for role models we can identify with and feel our strength. Every woman is a hero in her own way and everybody's crafting their own reality. Don't let somebody else's expectations rule your life!
Watch the full 8-episode season streaming on both Sundance Now and Shudder.