Shadowhunters
TV
'Shadowhunters' Season 3a: Most outstanding moments and quotes
A short recap to get ready for 3b
As hard as it is to wrap our heads around: Shadowhunters season 3b is almost here! Can you believe it has been eight months since the show's mid-season finale had us gripping the edge of our seats, desperately wanting to have the next episode right now? Insane! With the imminent return of Shadowhunters, we thought it would be nice to revisit some of season 3a's most outstanding moments and quotes.
Clary continuing her journey of self-discovery and emotional growth
Just imagine: One day, everything is ordinary as can be, then all of a sudden, you're thrust into this super-weird world of Downworlders and Shadowhunters. Welcome to Clary Fray's life! No one can relate, except for Clary's once mundane, now vampire friend Simon. While the first two seasons have been a fast-paced up and down for our angel-blooded heroine, season 3 hasn't exactly been any easier on her.
However, we finally saw Clary receiving her official rune and becoming a full-fledged Shadowhunter! She has also become more emotional mature and stands up for herself and her decisions. We cannot wait to follow her further on her journey to self-discovery – even (or especially) if it takes her to Jonathan.
Jace finally taking Clary out on that long overdue date
Did you also feel like yelling "Finally!" at the top of your lungs when Jace proposed to go on a romantic dinner date with Clary? Particularly because it also revealed a reluctant Simon-Jace bromance! Jace calling Simon of all people for advice on the perfect spot for said date took us by surprise – and not only us! Simon was caught off guard as well.
Just imagining Clace being able to catch their breath after recent turbulent events had us melting.  So yeah… the Clace date happened! Sadly, romantic isn't the term we'd use to describe it. More like awkward. We live for the day when we will finally see the couple getting some romantic time – maybe in Paris? God knows they deserve it. But will it happen? Only 3b can tell.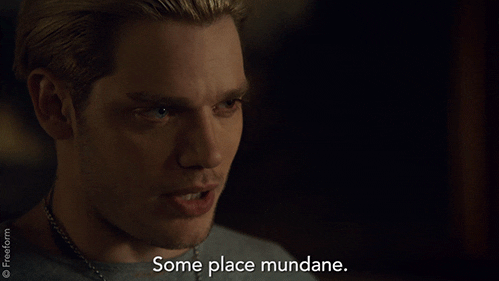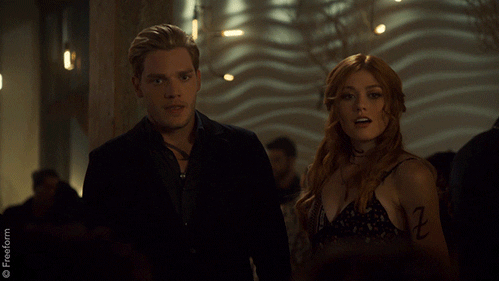 Simon's continuous struggles
Simon has a lot on his plate: First and foremost, he is still struggling to find his place within the Shadow World. There's also the matter of his family. To complicate things further, the Seelie Queen has taken an unhealthy interest in our Daylighter and had the Mark of Cain put on him. While the mark makes him invulnerable, it also hurts people who attack him. Blessing or curse? Simon is only sure that he wants to get rid of it. Fortunately, Izzy has promised to stay by his side, no matter what. Go Sizzy, go!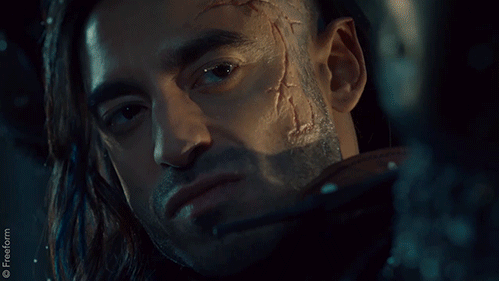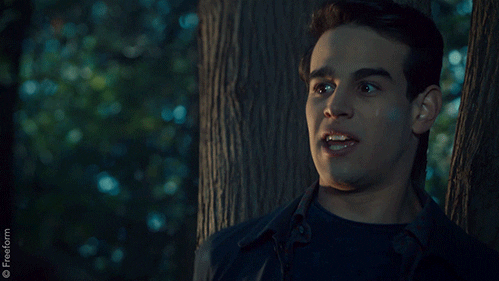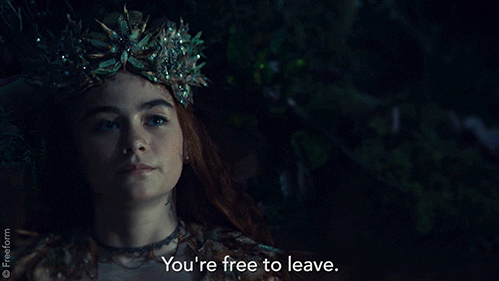 Getting Maia's backstory
With Alisha Wainwright's promotion to a series regular, it was pretty much clear that we were going to see a lot more of her in season 3. However we can honestly say we weren't quite prepared for her intense backstory. Learning more about her origins was fun, finding out it was her ex-boyfriend Jordan who turned her by attacking her, then choosing to abandon her was not.
Seeing Jordan again and having all those memories bubbling up was hard for Maia. Consequently, we saw her struggling with the concepts of loss, grief and forgiveness. Luckily, she has Simon by her side, and seeing the two of them quietly supporting each other in 3a has been heart-warming. But with Sizzy on the horizon, we cannot help but wonder if Maia once again will be forced to cope with loss again pretty soon.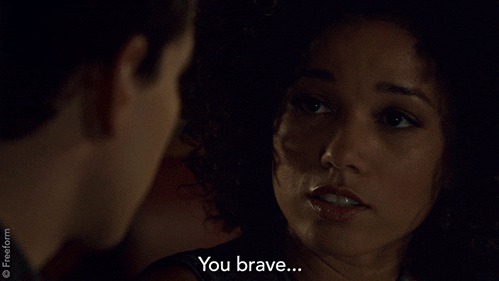 Most surprising: Maryse's character development
While we will probably all agree that Maryse Lightwood is a highly unlikely candidate ever to be awarded the first prize in a "mother of the year" competition, we have to admit that she has come a long way from the cold, bigoted, law-abiding woman she was in previous seasons. No scene has made that more obvious than the dinner at Magnus' loft. We found ourselves speechless as Maryse actually thanked Magnus for supporting and loving Alec! Her character growth is truly impressive and we cannot wait to see where her path takes her in season 3b.
Malec teaming up to trick Lorenzo
Season 3a's funniest moment was probably when Malec decided to retreat to less than savory tactics to figure out the corrupted ley lines that had caused trouble at Lorenzo's party. While poor Alec did his best to distract the new High Warlock of Brooklyn, Magnus sneaked around his house to investigate. At one point, he even had to dive behind the couch. Close call!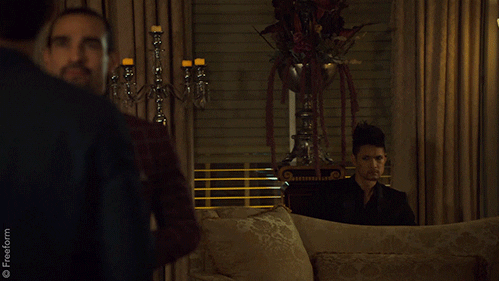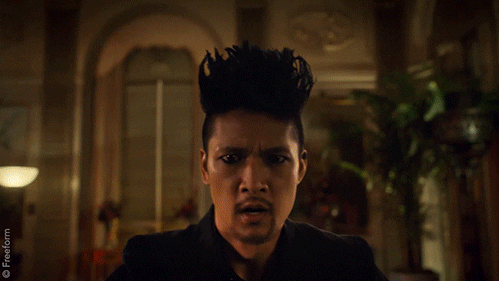 Lilith wreaking havoc left and right
Imagine what season 3 would have been without our Queen of Edom: Nice and fluffy! Of course, the mother of all demon would have none of that: Hell-bound on resurrecting her precious son Jonathan, she has found a perfect victim to possess, punish and torture in Jace. After all, he had been the one to kill Jonathan in the first place.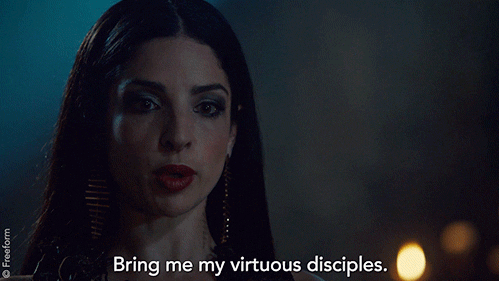 Most heart-wrenching: No rest for Jace
Being the owl and forced to do Lilith' bidding naturally takes its toll on an already vulnerable Jace: He has been facing repeated trauma. In one of season 3a's most heart-wrenching moments, he even begged Alec to kill him. He'd rather be dead than fall under Lilith' influence once again. And while the Lightwood siblings did their best to reassure their brother that they would protect him from Lilith at all costs, they did not stand a chance against the mother of all demons.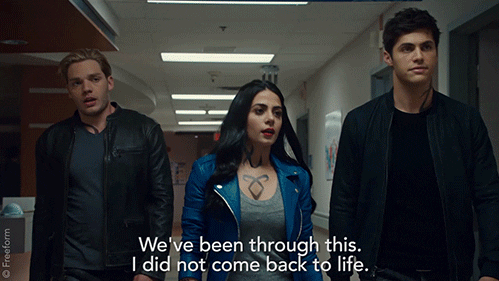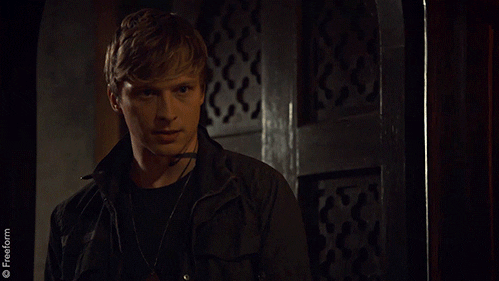 Magnus reveals who his father is
What a jaw-drapping moment it was when we learnt more of Magnus' parentage! His father is Asmodeus, Prince of Hell. This actually explains why the flamboyant warlock is so insanely powerful. It was more than a little heart-breaking to witness how insecure and vulnerable Magnus was when he confessed that little fact to Alec. He needn't have feared: Of course his loyal Shadowhunter will stay by his side!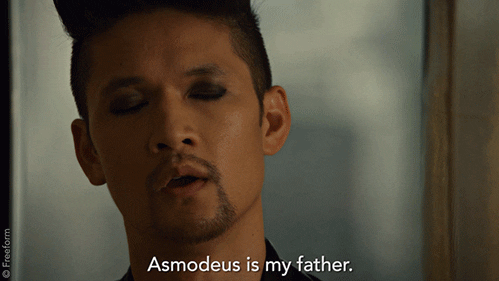 Magnus sacrifices everything
Remember season one's epic episode twelve when Alec asks Magnus: "You flirt, you laugh, you use magic, but at the end of the day, what do you risk?" Well, the mid-season's finale provides us with an answer to that and we do not like it one bit: Magnus risked absolutely everything by going to Edom and asking his father for help. In the end, he paid the ultimate price: Giving up his magic in order to save Jace. Will he also lose Alec?
One thing is sure: Season 3b will wreck us! Have you stocked up on tissues?  Only a couple of more hours before Shadowhunters returns! Let us know what you think!
Shadowhunters returns February 25 on Freeform and Hulu.
Featured Image: Freeform