This post discusses the events of Legacies 1×11, "We're Gunna Need a Spotlight", aired February 21, 2019
Who knew that the cast of Legacies could also tour as an off-Broadway production? No, for real—this cast is insanely talented. This week, Legacies returned with a special talent show episode, featuring cast members' singing, dancing, and guitar-wielding swoon talents.
The monster this week was a weird one. A parasite hitched a ride to the Salvatore School via a unicorn (which then died? We didn't get enough of that magical horse. #RIP). The parasite was a nasty little slug that made its host, "slug drunk", making them lose all of their inhibitions until they're loosey-goosey enough to chase the urn down and presumably deliver it to Malivore (who I am still convinced is Kai Parker).
To recap, let's break down the best moments of the episode.
Kaleb's Nina Simone tribute
Jock-vampire Kaleb is played by actor Chris Lee, who was also in a little play called Hamilton. You may have heard of it.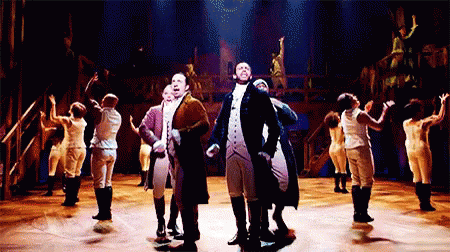 Executive Producer Julie Plec shared on Twitter that Lee arranged and produced the track himself, making the performance even more impressive. Hats off!
Watch Kaleb steal the show below:
Josie and Landon's solos
Josie finally had her "spotlight" moment—with her sister's support—during the talent show, singing an original song written by the episode's co-writer Thomas Brandon. Watch the clip below:
Landon's heartfelt acoustic performance to Hope at the end of the episode was also written by Brandon, so you can thank him for all those #FEELS.
Emma crushing it to Celine Dion
It may have been the slug juice seeping through her veins, but her rendition to "All By Myself" by Celine Dion was sheer and utter karaoke glory. She was also giving off major "slug me" vibes to Ric, and I have a feeling it wasn't just the parasite in her ear. The two had an epic makeout session in a cozy corner of the bar before they shocked the slugs out of their systems when it was revealed that…
…Ric wasn't infected by a slug.
The reveal that Ric was actually just tipsy and having an awesome time was easily my favorite part of the episode. My stomach sank for Ric when both he and Emma realized that the kiss they shared was genuine to Ric, but like I said before—Emma's feeling the vibes even if she's denying them now.
Poor Alaric, the guy seriously needs to cut loose at least, like, once a month. Doesn't Damon Salvatore still live in Mystic Falls? Can't they at least grab a beer or hit up mini golf to blow off some steam?
In the meantime, let's relive Ric's adorable face as he watches Emma crush it on the mic:
The sisterly love
I'm glad that Lizzie's popular-girl-syndrome is taking a turn for self-awareness. She and Josie really, really, love each other, and both girls know it. I'm ALL about the girl bonding in this show.
Girl bonding, elevated.
POSIE! I need more of Penelope Park. Like, a lot more. She's sassy, she's brutally honest, and she and Josie are freaking endgame. Honestly, the spider-webbed kiss between Raf and Josie seems like a million years ago. All Posie, all day.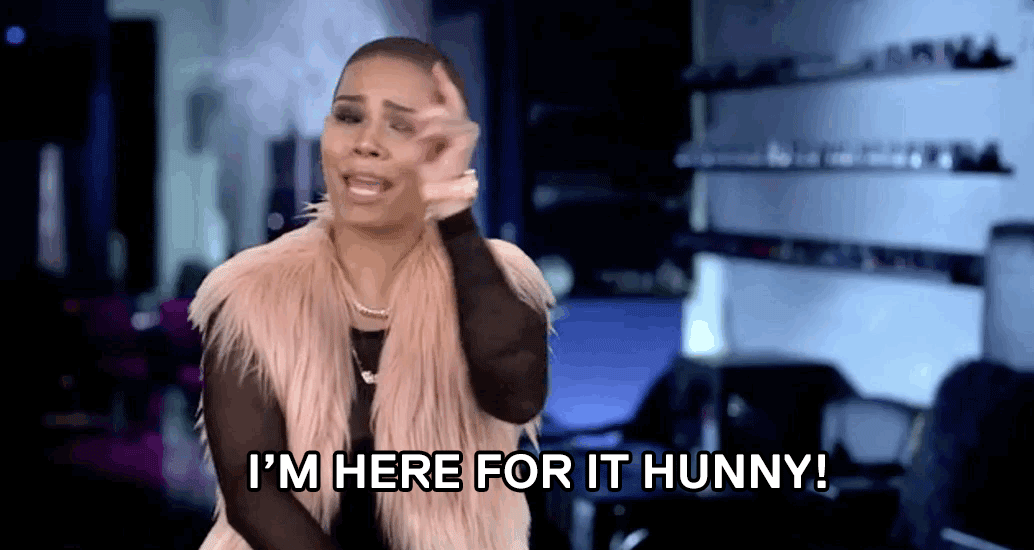 Love triangles galore
OK, so just to recap, we have two major love triangles right now:
Hope/Landon/Raf
Emma/Dorian/Alaric
I'm VERY excited to see how the former plays out. What I love about Ric's character is that he never, ever puts himself first. He can't, because he's a parent. As a new parent myself, I 100% vibe with this and love how it gives his character so much more depth.
Even if Emma dumped Dorian right now for Ric, he would still put his daughters' happiness and safety before ANYONE, most particularly himself. I can see that being a major wedge between a relationship with anyone, romantic or not, hence, why Ric has no friends. It's harsh, but it's true. I have, like, two friends and barely see them, because I currently spend my days watching my daughter aimlessly walk around in a diaper with cottage cheese on her shirt, making sure she doesn't run into a wall or follow our dogs' lead and drink from the toilet.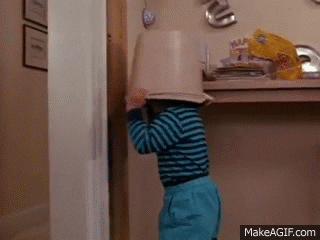 These are just a few of the highlights from last night's episode—what was your favorite part? Tweet us @Pure_Fandom.
Legacies airs Thursdays at 9pmEST on The CW
Featured image: The CW