Harry Potter
Warner Bros. Studio Tour: London's secret Harry Potter attraction REVEALED
Unlock the magic!
Are you ready for a new Harry Potter attraction? Shrouded in mystery, the Warner Bros. Studio Tour London: The Making of Harry Potter, has been hard at work on a new attraction. Known for their extravagant designs in which people can walk right onto the Harry Potter movie sets, the Studio Tour has made a name for themselves as the premier Potterhead wonderland.
Aside from the sets, they also have authentic props and even original costumes. Their current project has been teased the last couple days with cryptic riddles, all tagged with #UnlocktheMagic. Can you figure out what the secret is?
First Clue
From Devil's Snare to Wizard's Chess, we make film secrets known.

Just search amoung the film props to find the Philosopher's Stone.

No need to fly a broomstick to outwit Flitwick's flock;

Just name what Harry captured and your first clue will unlock.
If you remember, when facing the different tests to get the stone in the first film, Harry captured a flying key! So that's our first clue, easy enough right?
Second Clue
This action marks the opening of a visit to the Tour,

When guests are granted passage through The Great Hall's gilded doors.

Passwords, charms, and guardians may all obstruct this act;

But spell it in five letters and the code will soon be cracked.
Now, I'm a Gryffindor and take more after Ron than Hermione, so this one  has stumped. Thinking about granting passage makes me think of knocking on a door and knock is five words. Or granting passage could be a fancy way to say enter.
Whatever it is, we know it has something to do with keys and doors. What could it be?
Third Clue
The Weasley's Wizard Wheezes set and the props that line its shelves,

Show impish ingenuity quite like the twins themselves.

Come see the playful pranks up close, in each cheeky design;

Then name the trickster's birthday month to call this clue to mind.
The twins were born in April (my birthday month too!) so putting the clues together we have the Key to (Knock, Enter?) is April? Maybe the attraction will open in April?
Last Clue
Inside the real-life Goblet prop, instead of magic flames,

You'll find a secret mechanism that launched Triwizard names.

So sing with us this welcome song, and find your clue with ease:

"Hoggy warty Hogwarts, teach us something…."
Please! So we have key, enter?, april, and please. What could it be?
Update: And the answer has been revealed!
Drumroll please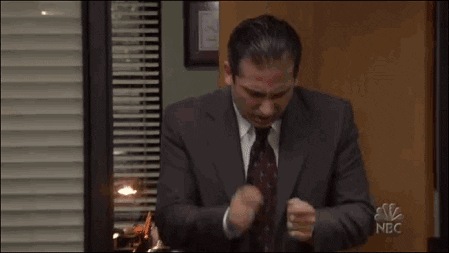 It's Gringotts! How cool is that? I wonder if they will have the vaults too.
Key please. Enter Gringotts Wizarding Bank this April. #EnterStranger pic.twitter.com/r7To1BEO3Q

— WB Tour London (@wbtourlondon) January 29, 2019
How did you guys do? Did you guess it? Hit the comments and let us know! 
Featured Image: WB Studio Tour London's Twitter