This post discusses the events of Legacies 1×09, "What Was Hope Doing in Your Dreams?", aired January 31, 2019
Queue the Birdy, Legacies fam! Feels are exploding, and I'm ready for it. No, we didn't have a funeral, but one relationship has set sail on its doomed path, and while it's sure to break some hearts, it's also giving us that forbidden love we love to want. We're talking about Raf, Hope, and Landon, y'all. Last week, Hope asked Landon to be her boyfriend, and this week, Raf decided it was a good time to tell her he was falling in love with her. Oops?
Gone are the days of the love triangle…or so we thought? Back in the dragon-lady episode we called out the chemistry between Raf and Hope, "hold up, did these two just have a moment? Are we imagining things?"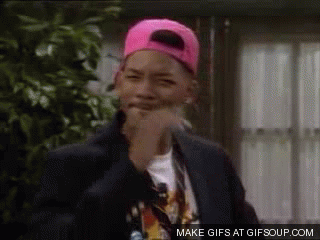 At first—and I'm not going to lie—I thought it was just really, really great on-screen chemistry and something the writers wouldn't pursue, but my heart sure is glad they did.
Hope and Raf have a connection they didn't plan, know isn't right, and—most importantly— know will crush the soul of the person they love most, Landon (you know, Hope's current official boyfriend). So what's a girl to do when a hot werewolf Alpha basically tells her he's in love with her, but won't pursue it because she's dating his best friend? The answer is, of course, to ponder this conundrum in front of a roaring Salvatore-home fireplace (oh, if those ashes could talk.)
How do we feel about Raf and Hope? Is this a good thing?
Here's why this love triangle is one worth investing in: It's not based on hormones. While these supes are teens and full of angst, they have bigger fish to fry. They've been in more life-threatening situations than any human ever should, so their priorities are straighter than your average 17-year old.
Hope, Landon, Raf & Co. know what's at risk should they let personal drama get in the way of anything. Their loved ones' lives are at stake literally every week, and so the question of indulging in a forbidden love is easily answered. It is black and white for Raf; there's no grey area here. He knows loving Hope will break his best friend's heart, and to him, there's nothing worse than that.
Raf isn't the bad-boy Damon on the other end of the triangle
Raf is a good guy. He's emotional, evokes empathy, and expects the same of others. Unfortunately, this is EXTREMELY ATTRACTIVE AND MAKES HIM REALLY EASY TO FALL IN LOVE WITH. When Raf gave his monologue to Hope about the lengths he has gone to in order to protect his best friend, nay, brother, and closed out with, "this is why we can't meet like this anymore."
DEAD. ACTUALLY DEAD. He might as well have said, "I'm falling in love with you, and I know I shouldn't be."
Where does this leave Landon and Hope?
While I love Landon and Hope, here's the problem: It's like the Buffy/Angel conundrum. Remember in the Angel episode, "I Will Remember You" where we all thought Bangel was endgame, and then Angel realized he can't be human, because he can't protect Buffy, nor fulfill his life's destiny of repenting for his sins? (Also, if you haven't watched it, GO. NOW. I'll wait.)
This is a similar situation to Hope and Landon. As much as she loves him, she's going to have to do things she never wants to do in order to protect him. Right now, it's lie to him… how bad will it be next time?
Queue Birdy, sob, and tweet me your predictions @lizprugh, y'all. I'll have tissues for you.
Legacies airs Thursdays at 9pmEST on The CW
Featured image: The CW