TV
Trending
'The Resident' 2×11: Craziest twists from "Operator Error"
The shattered OR light is our hearts rn
The Resident 2×11, "Operator Error", Aired January 21, 2019.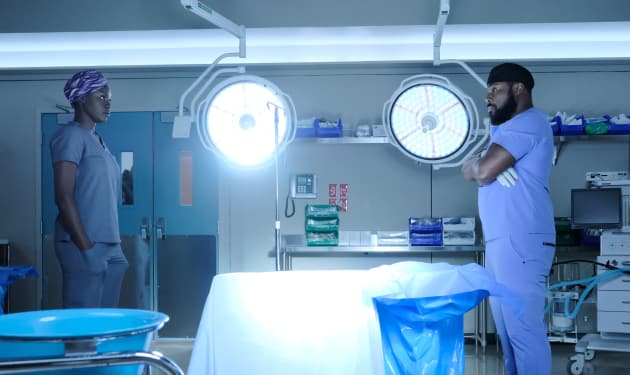 Wow, you guys. The Resident 2×11 destroyed us from the start. Devon is having such a rough week and this episode did not help in the slightest. Instead it made things infinitely worse. Agh, what are we going to do? I have no idea, so let's just get through this together. Here are the craziest twists from The Resident 2×11, "Operator Error."
Bradley dying and being a Hawaiian pizza fan
As someone who loves pineapple on pizza (and I could go on as to why), I was hurt from the start because apparently Devon (and Mina) are not on the right pizza train. Listen, pineapple on pizza is great because it cooks the pineapple so it's super juicy and sweet without the acid affect. You know what I'm talking about right? Where if you eat a lot of pineapple, your mouth starts to sting a little? Maybe? Maybe not? Am I low-key allergic to pineapple? Let me know in the comments below, thanks.
Anyways, Bradley was pitching a QuoVadis device when coincidentally his own QuoVadis device shattered. What the fudge, man. That is some seriously gnarly stuff. And he was such a freaking pro, he actually continued the presentation until he hit the floor. That is serious dedication.
It was so heartbreaking, as well, because it was so random and out of the blue. Literally, Bell has seen this kid fall unconscious twice now. Poor Devon had no idea and was planning on meeting up with him later for pizza. I honestly do not know what I would do if I found out my best friend died. RIP, Bradley.
Bradley's death will not have been for naught, at least. The silver lining is that people are starting to notice that QuoVadis products may not be as safe as they are marketed. Conrad's definitely on the right path. Another twist, but not as major was that Henry was actually okay. Let's hope things stay that way. We have had way too much death with beloved The Resident characters this season.
Hello, Doctor? We found your sponge
In a truly horrifying twist, Devon's patient who had been spurned by doctors for years was found with a sponge in her body. It's so aggravating to know that she was literally ignored for years until Devon listened to her. It was just as aggravating that all her pain and suffering was not the effect of her own body, but that of an actual and serious medical error. Can you imagine the amount of blame she put on herself? The amount of self-loathing she had as her marriage crumbled? As someone with PCOS, there's a lot of anger that goes around at first and it is disgusting that much of her life's hardships could have been avoided.
Devon is an incredible doctor and every episode we are reminded of how insanely talented and smart he is. He belongs in the ER. He belongs in the OR. As Julian said, he will be one of those brilliant doctors who will have multiple focuses. His future is so bright and he's going to save so many lives. On a related note, it's The Resident 2×11 and we still don't know where Julian is? Is she dead or is she in hiding? I need to know. We all need to know. Devon needs to know. The poor guy's going crazy thinking she ghosted him.
Bell pulls a Bell to save The Raptor
Our final crazy twist from The Resident 2×11 was Bell using his usual methods to cover up a problem, except this time it's for someone else. Dr. AJ Austin is as they said, "a magician". The man can do wonders and he's not a surgeon you let go or throw under the bus. I loved how both Conrad and Mina adamantly and confidently, and possibly a little aggressively, said "NO!" when asked if Austin had botched the surgery. He's just that good.
We, the audience, know the fault was completely on QuoVadis' device. Bell knows it and Conrad knows it. Conrad's just got a hunch, but Bell has the original autopsy report. We already know he's got a heart somewhere beneath all his desire to be great, rich, and powerful. Will he look into QuoVadis and pull their tech, or will he look the other way and reap the benefits of his partnership with Gordon?
A smaller twist was Austin benching himself. Once again, the audience knows more than the character. AJ's mentor is a fraud and he manipulated Austin into thinking it was his fault and that he needed to be humbled. AJ gaining some humility is fine and tbh, he could use some. But, to think he caused a man, Bradley no less, to die? No, he doesn't deserve that guilt. Austin belongs in the OR and he's going to get restless. Let's hope QuoVadis' misdeeds are brought to light soon.
Predictions for The Resident 2×12
Honestly, I only have one prediction and it might not even happen in 2×12. I 100% believe, or at least fervently hope, that Dr. Shaw and Zoe hit it off and get together. Shaw is obviously into Nic, but she's with someone. Plus, Zoe is absolutely incredible and deserves her own Conrad Hawkins. One to raise Henry and build a family with. I ship them hard, y'all. Please tell me you do too.
Actually, I have one more prediction. We have been watching Devon work to resuscitate someone on multiple occasions now. We have seen him manually perform CPR to bring people back to life to no avail. It's like being stuck in the same scene over and over again. The sweat is dripping off his head, the compressions, and the brokenhearted revelation that the patient is gone. Julian's alive, guys, and she's going to come back and he's going to move heaven and hell to bring her back, except this time it's going to work. I believe it. Then, Austin is going to be called in to perform surgery and that's the case that finally gets him off the bench.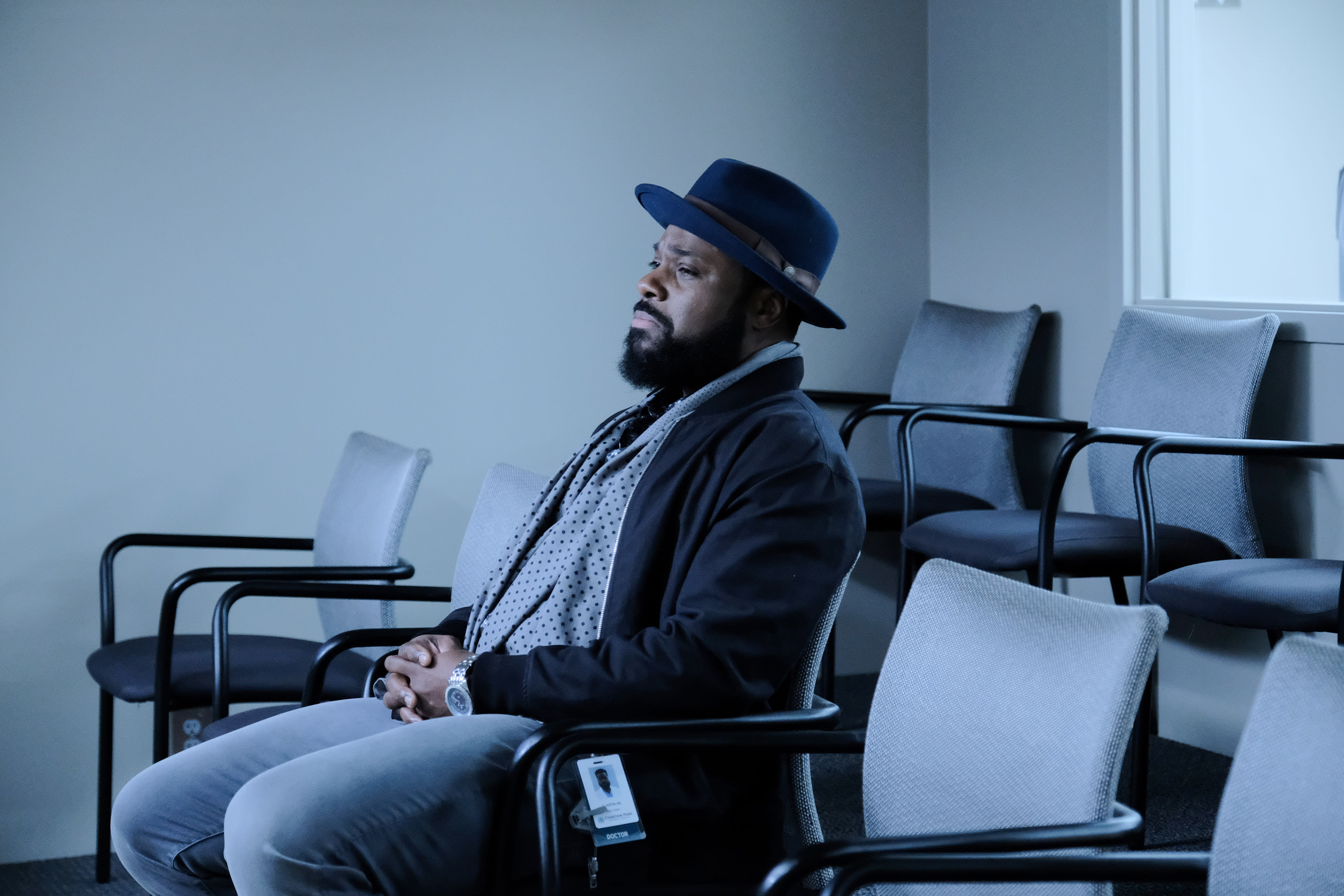 Let us know your thoughts on The Resident 2×11 in the comments below or on Twitter, @Pure_Fandom and @SuryaCherian! Be back next week!
The Resident airs Mondays at 8/7c on FOX.
(image: The Resident | FOX)