What better way to start the New Year than by falling in love with a new show? A Discovery of Witches, premiering on January 17, will give you the chance to do just that. Based on Deborah Harkness'  popular All Souls Trilology, season one consists of eight episodes. Pretty short for a season, but on the other hand, easily binge-watchable in one day. So what's there to look forward to? Frankly: A lot.
You love all things supernatural and fantasy, can't resist a captivating plot, and dig an unusual love story? Then A Discovery of Witches might just be your new guilty pleasure. Be sure to check out the official trailer below. You'll find it captures the series' tone and atmosphere perfectly:
Settings and filming locations: A marvel to watch
A Discovery of Witches starts in Oxford, home to one of England's oldest and renowned universities.  Book lovers will be happy to hear that Oxford's magnificent Bodleian Library will play an integral part in the story.  Season one takes us to a variety of beautiful places such as Venice, Pembrokeshire,  and the historical French province of Auvergne. Filming locations included Oxford, Bristol, Wales, and Italy.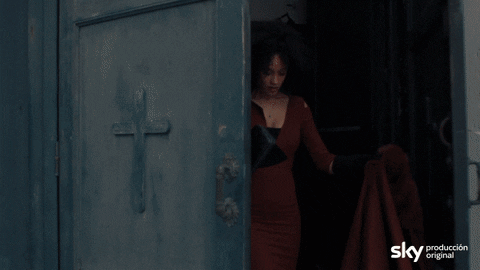 The plot
A Discovery of Witches feels strangely real. That's because we recognize the world it is set in easily as ours. Yet, it isn't. Sky.com puts it this way:
A Discovery of Witches is a contemporary love story set against the backdrop of Oxford academic life, but in a world where a handful of witches, vampires and daemons live and work unseen amongst humans, hiding in plain sight.
Diana Bishop and Matthew Clairmont: Attraction at first sight

The plot centers around Diana Bishop, who is a tenured historian. She's studying alchemy and science at Oxford and also happens to be a witch denying her magic. Wheels are set into motion when she accidentally discovers a long-lost bewitched manuscript titled Ashmole 782. Quite unsurprisingly, all creatures take an interest in it for their own (selfish) reasons.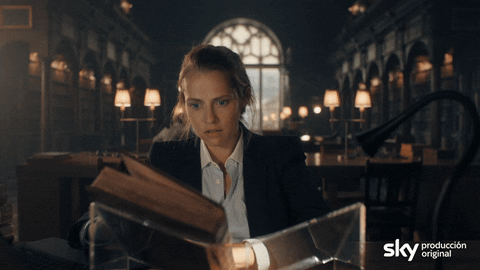 Unfortunately, it only appears for Diana which makes her quite the wanted person. Enter Matthew Clairmont, Professor of biochemistry and ancient vampire. He offers to help Diana, though his intentions aren't quite clear. Obviously drawn to each other right from the start, it doesn't take them long to fall head over heels in love.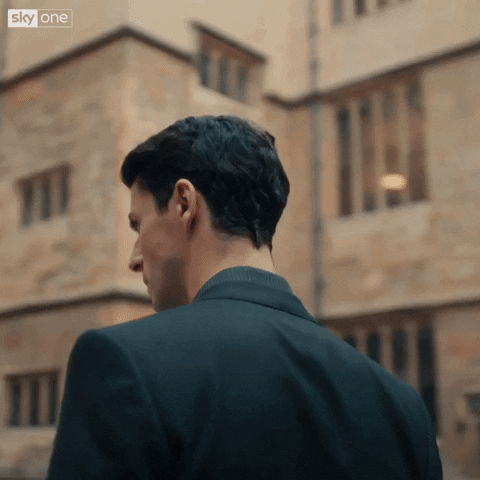 As it happens, inter-species relations are frowned upon in supernatural society. Peace between the species (as decreed by a somewhat outdated covenant) is shaky at best. Consequently, nobody's too happy about the two lovebirds. Diana and Matthew don't care and decide to pursue their new relationship against all odds.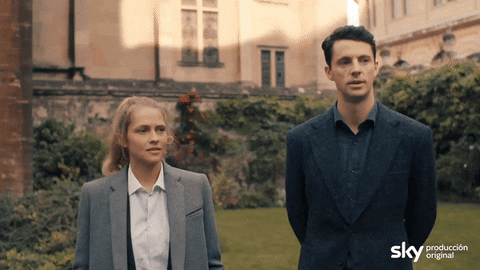 General review
Yes, alright, there are a lot of tropes. While we don't learn much about demons in season one, there are not many surprises when it comes to vampires and witches. Vampires are powerful, ruthless, and predatory, but some of the usual limitations (can't wander during daylight, etc.) don't apply. The witches meet in covens and their powers are connected to the elements. Pretty conveniently, they can also fly and don't even need a broom for that.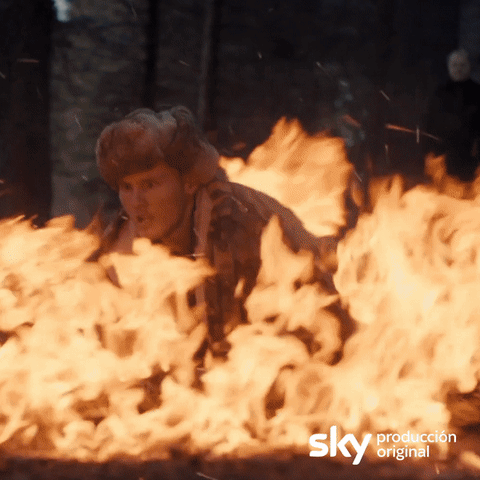 Matthew is your stereotypical mysterious, somewhat brooding and controlling vampire. However, he doesn't sparkle in the sun. What a relief! Part of his charm is that you often don't really know if he is flirting or threatening. This is probably one of the reasons Diana feels so drawn to him. After all, beautiful women are almost always attracted to dangerous creatures of the night in these sort of tales. And, no surprise here: Matthew's family home is a picturesque castle. Who would have guessed?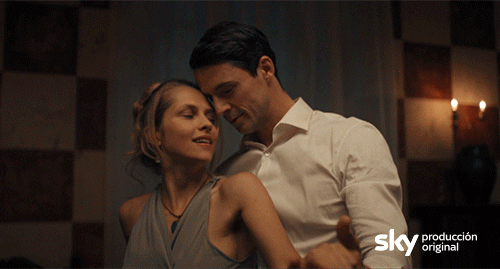 Diana, on the other hand, is not your typical standard witch. For some reasons, she has always denied her magic. A reluctant witch, she tries to go through her everyday life without using her abilities. Diana comes across a bit Mary Sue-ish. but she's a character that we can embrace easily enough.
Why you should watch A Discovery of Witches
Tropes or not, A Discovery of Witches is a rich and entertaining new series which is certainly worth watching. The mixture of drama and romance is just right and the exploration  of magic within a scientific backdrop intriguing. Additionally, the show also features LGBTQ representation in the form of Diana's aunt Sarah Bishop and her partner Emily Mather. Both women raised Diana when her parents died.
And honestly, a forbidden love story, a vampire, and a witch falling in love with each other — what is not to like? Let's hear it from showrunners and producers.
Anne Mensah, Sky's head of drama, says that the show "packs both an emotional and thought-provoking punch" and that it "is a proper love story for grown-ups. However, the fact that it also examines science, magic and being 'other' in the modern world makes it a must watch."
Showrunner Kate Brooke points out that A Discovery of Witches "is a relationship drama, grounded in emotional truth. Diana and Matthew, like all couples who meet and fall in love, at times struggle to understand each other and come to terms with their differences. And if you're a vampire and a witch – those differences are huge."
More A Discovery of Witches exclusives
'A Discovery of Witches' at SDCC: Teresa Palmer talks Diana Bishop
SDCC 2018: Deborah Harkness talks 'A Discovery of Witches' U.S. air date, incredible set
SDCC 2018: Alex Kingston shares her excitement for 'A Discovery of Witches'
SDCC Exclusive Podcast: Deborah Harkness wrote All Souls Trilogy for "smart, vital, lively" female students and readers
A Discovery of Witches will be available for streaming for US audiences January 17, 2019 exclusively on Sundance Now and Shudder.
Featured image: Sky One