Agents of SHIELD has had its share of rollercoaster romances from Fitz and Simmons' constant fight with outside forces to Phil and May's will they?/won't they? slow-burn and Daisy's awful track record with relationships that'll make Matt Murdock's love life seem stable.
In this post, I want to shine the spotlight on this couple, the fleet-footed Inhuman speedster Elena "Yo-Yo" Rodriguez and SHIELD operative-turned-director Alphonso "Mack' Mackenzie.
Here's some moments that make them #relationshipgoals:
Rebellion
Season 4 of the show has a lot of fun with these two getting together. In the premiere episode, a by-the-book Mack takes Yo-Yo in for a checkup. The Sokovia Accords* has bled over and it drives a little wedge somewhat between them. Yo-Yo could care less about rules "SHIELD's too slow, Turtle-man, I like to move fast!" she says, mischievously.
Who can resist her? (Giggles)
*Captain America: Civil War
Not a cliche.
The LMD story arc had Mack and Yo-Yo in a good place until a phone call led him for a personal matter. Suspecting that he's seeing someone else, Mack confesses to her that he went to see his ex-wife to commemorate Hope, his late daughter who only lived for four days.
Those wounds are pried open during the Agents of Hydra arc where Elena dives into the Framework, a Matrix-like dystopia where Mack gets another chance to be a father and he's torn between a fake reality with Hope or a real one with Yo-Yo. Ultimately, he chose a future with her, cementing their love for each other. Henry Simmons was in a zone during this story.
They needed somebody to sing bass…
This episode of the Slingshot microseries (set between Season 3 and 4) follows Yo-Yo's pursuit of her brother's killer. There's a cute scene between these two where Mack tells her that he's gonna be her case officer as a way to spend more time together. "Yes, I know Mack, you love rules. You were probably a choir boy, too," she jests. Jump to the 3:18 mark to see it. (Sidebar: Have you seen Slingshot?)
The pains of time travel
Season 5 has tested these two more than ever. They traveled through time to a galaxy not so far, far away and it took its toll on Yo-Yo's psyche. Her encounter with Kasius' seer (which is her future self!) has shaken her to her core. The return home made a bad situation even worse as she loses her arms in the line of duty. Thankfully, Mack Hammer (haha!) came through with some badass replacement arms!
However, it's not all smooth sailing. Yo-Yo exacting revenge on Ruby didn't sit well with the gang who are trying to circumvent Phil's preordained death and she was ostracized for her actions, even Mack couldn't believe what she became. Natalia Cordova-Buckley (Yo-Yo) beautifully conveys Yo-Yo's anguish during the tail end of season 5. In the end, they both found their way to each other.
What's next?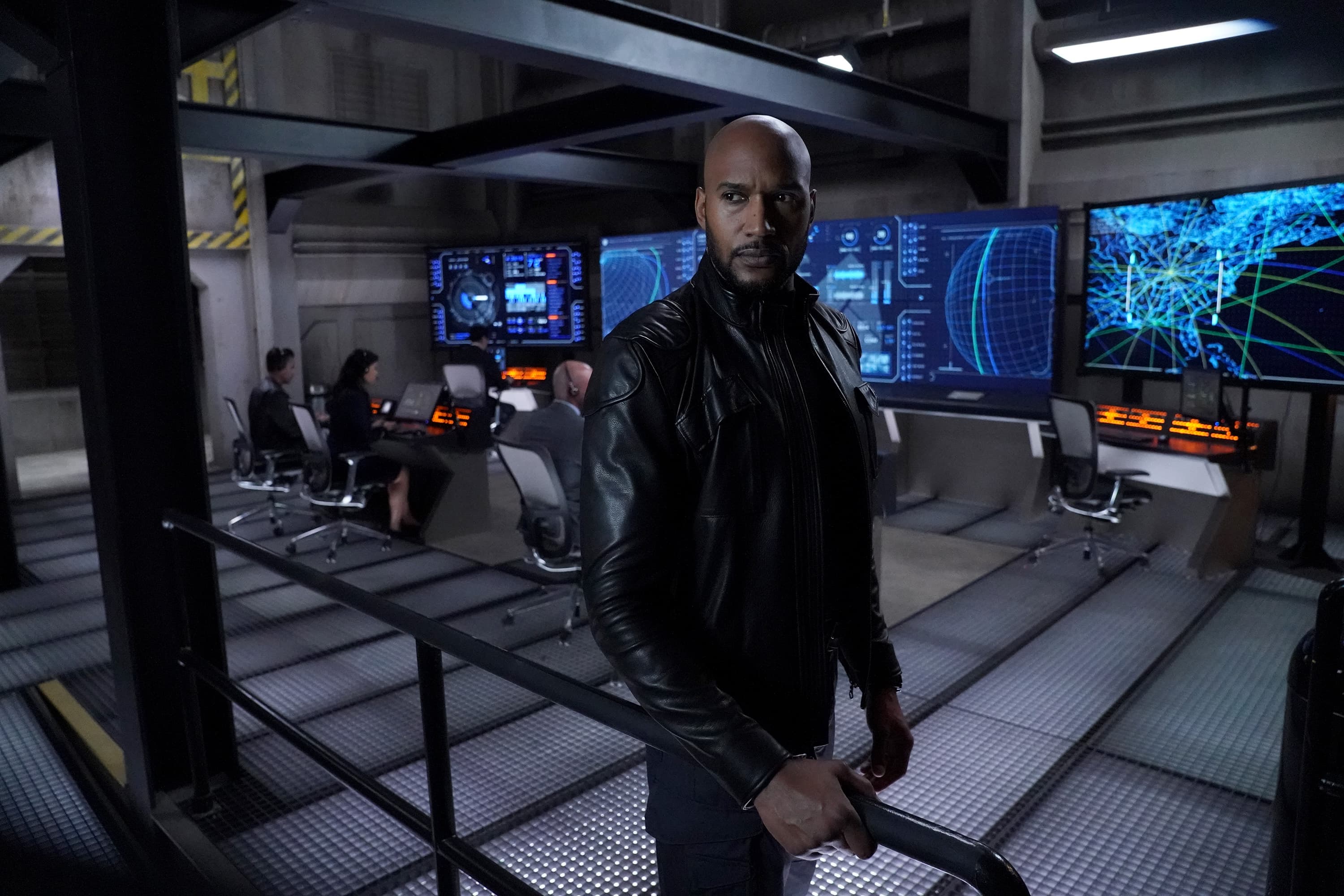 Looking ahead to Season 6 just a little. There's been a regime change as SHIELD adjusts to a new normal with Mack taking control as the new director. How will things change between them now that he's got some big shoes to fill? how will the snap heard 'round the world change the show as we know it? Time will tell! Have faith, true believers!
Agents of SHIELD returns in summer 2019.
all images are provided by Marvel/ABC
featured image: Marvel/ABC