A long time ago, in a galaxy far, far away there were badass females saving the day. Star Wars is a beloved series, spanning decades. Over the forty plus years of the movie series, there have been many women characters that give new meaning to the word badass. Here are my top four badass females.
Padmé Amidala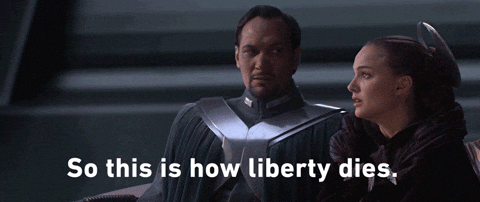 I was never a huge fan of the 2000 Star Wars movies (and I'm sure I'm not alone in that), and the whole Anakin/Padme romance felt a little ick because of when they first met (he was so little!). However, despite the movies' flaws, she is still a badass. Padme had a steadfast belief in the good in Anakin, even when it seemed all hope was gone. It was admirable, even if it seemed to be misplaced. It actually reminds me a lot of Rey's faith in Kylo Ren. Padme's real badassary comes in as she fought fiercely for liberty during her role as queen and then as a senator. Her mind was always on her people, concerned for their well being.
Jyn Erso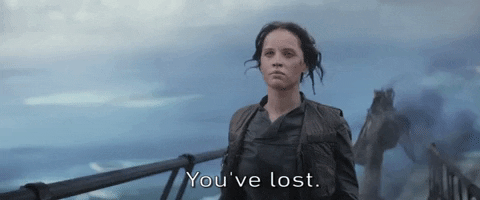 I'm just saying, but Jyn is basically the real hero of Star Wars: Episode IV – A New Hope. The leading lady of Rogue One, never took no for an answer. She was a selfless warrior, risking her life time and time again in the movie. When she finds out that her father was working on the Death Star specifically to put a secret fatal flaw in the machine, Jyn tries to convince the rebellion that they could destroy the device. Even though they refuse to believe her, she doesn't let that stop her. No, she goes out and finds the plans. Without her, all the shooting in the galaxy wouldn't have destroyed the Death Star.
Rey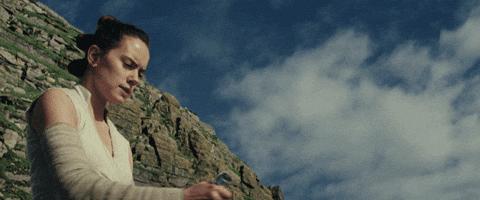 Rey is the leading badass of the newest trio of Star Wars movies. I mean those lightsaber skills are insane! My favorite part about Rey is that she is independent. She raised herself, she kept herself alive for years. It is her independence that makes her such a badass example in the movies. She is determined in face of her enemies such as Kylo Ren, and still shows incredible compassion. Despite everything bad that has happened in her life, Rey has an unquenchable hope. Having hope in the face of all adversary is the definition of badass.
Princess/General Leia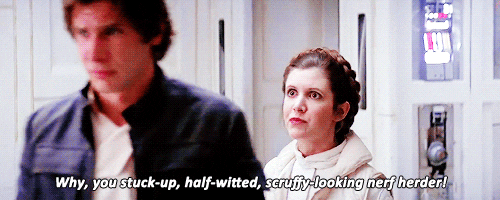 The original badass, and my personal favorite, Princess Leia held her own between the two heroes of the original saga. She faced her enemy, Darth Vader, unflinchingly refusing to let him intimidate her. Princess Leia fights for what's right, no matter the personal cost. The best part about Leia is that she is able to save herself, killing Jabba the Hut when he had captured her. Leia is fiesty, fierce, determined, and outspoken. She's not a quitter, even in her older age, leading the Resistance, fighting alongside her fellow man for freedom. That's why she will always be one of the best badasses of the Star Wars series.
Qi'Ra
While Solo was hit or miss for Star Wars fans, it's inarguable that the Mother of Dragons herself, Emilia Clarke, made a powerful presence as the mysterious Qi'Ra. While she proved to hold her own among the crime lords of the galaxy, Qi'Ra was relatable with her flaws. We'd love to see more of her in future side stories! The film left A LOT more to explore there.
I could go on and on about the badass females of Star Wars, but what I really want to know is who is your favorite badass female?
More Star Wars
'Star Wars' Original Trilogy: Why it's time to move on
How 'Solo's big reveal sets up an Obi-Wan Kenobi film
Watch the amazing concept Obi-Wan Kenobi movie trailer starring Ewan McGregor
Featured image: Disney