Midland Circle was just the beginning of Matt Murdock's suffering as we get ready for Daredevil Season 3!
Anticipation is at an all-time high for ol' Hornhead's third season. It's set to pick up where The Defenders left off. Matt (Charlie Cox), for all intents and purposes, is at his lowest point. His heightened senses are deadening, his inner circle has thought that he's "dead" and Elektra's gone (sidebar: I doubt it!).
New showrunner, Erik Oleson (Arrow, The Man in the High Castle) spoke to Entertainment Weekly about Matt's current state:
"Matt starts the season broken physically, broken emotionally, and broken spiritually…"He's angry at God, he's angry at the fact that he had risked his life to do God's work, and he's questioning whether or not he was a fool."
(Sidebar: This season leans into the character's Catholicism and having his faith begin to waiver makes it insanely fascinating)
It still fits. (Marvel/Netflix)
Back to basics:
Daredevil also brings back the Season 1 black getup. On the surface, it's a throwback to the iconic street-level look. However, it reflects Matt's current psyche as he's suffering more than ever. Erik told fandom.wikia.com:
"The black suit is very organic to where [Matt Murdock] is staying in the donation bin of the church. It felt real. Charlie Cox is very keen — and I use the word 'keen' because he's British — very keen on emotionally honesty. That was really great because I like writing from that place, emotional honesty, so it felt like a natural choice," said Oleson.

Reunited…does it feel good? (Marvel/Netflix)
Foggy (Elden Henson) and Karen (Deborah Ann Woll) have moved on with their lives, post-Defenders. It shouldn't be a surprise that it won't be a joyful reunion between Matt and Foggy, at least initially, as Oleson told Entertainment Weekly:
"Foggy has been trying to move on from Matt's memory, or at least move on with his life…If you thought one of your close friends was dead and he decided not to tell you he survived, you would probably have some issues with that," said Oleson.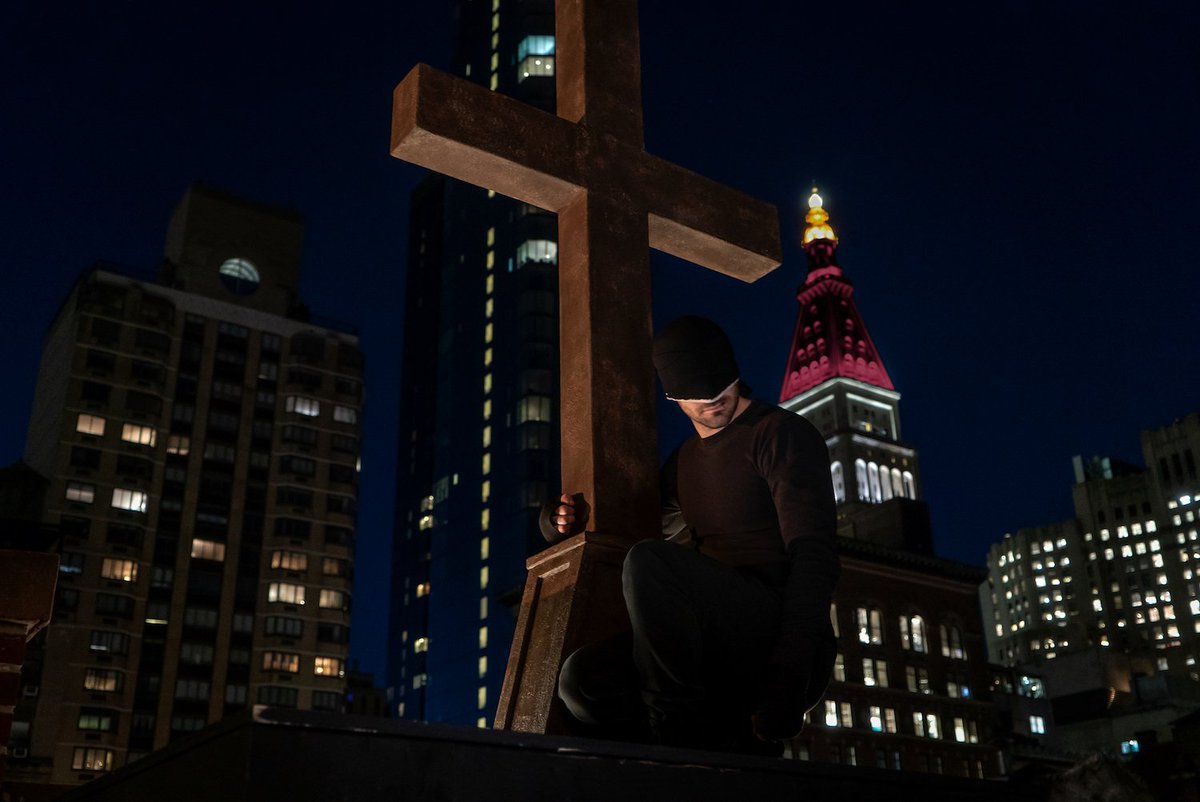 Season 3 will takes cues from Born Again and Guardian Devil to fit into Erik's direction and he states that it's gonna be an original story that's independent from the rest of the Defenders sub-universe.
Return of the king(pin):
With Daredevil's identity/existential crisis playing a big role in his current trajectory. Wilson Fisk (Vincent D'Onofrio) returns to make a bad situation even worse!
Plus, the show will touch on the current political atmosphere by using Fisk's politicking to get him out of prison and it ties into the core theme of Daredevil and Erik Oleson told GameSpot.com that the show addresses it head-on:
"Daredevil is the man without fear, and yet we're all living in a world where our fears are both driving the way that we behave and the way that we vote, and our fears are also being preyed upon by villains who are using our fears to pit us against one another on their quest to rise to power..I wanted this season to be prescriptive of how we can defeat the rise of narcissistic tyrants who use our fears against us."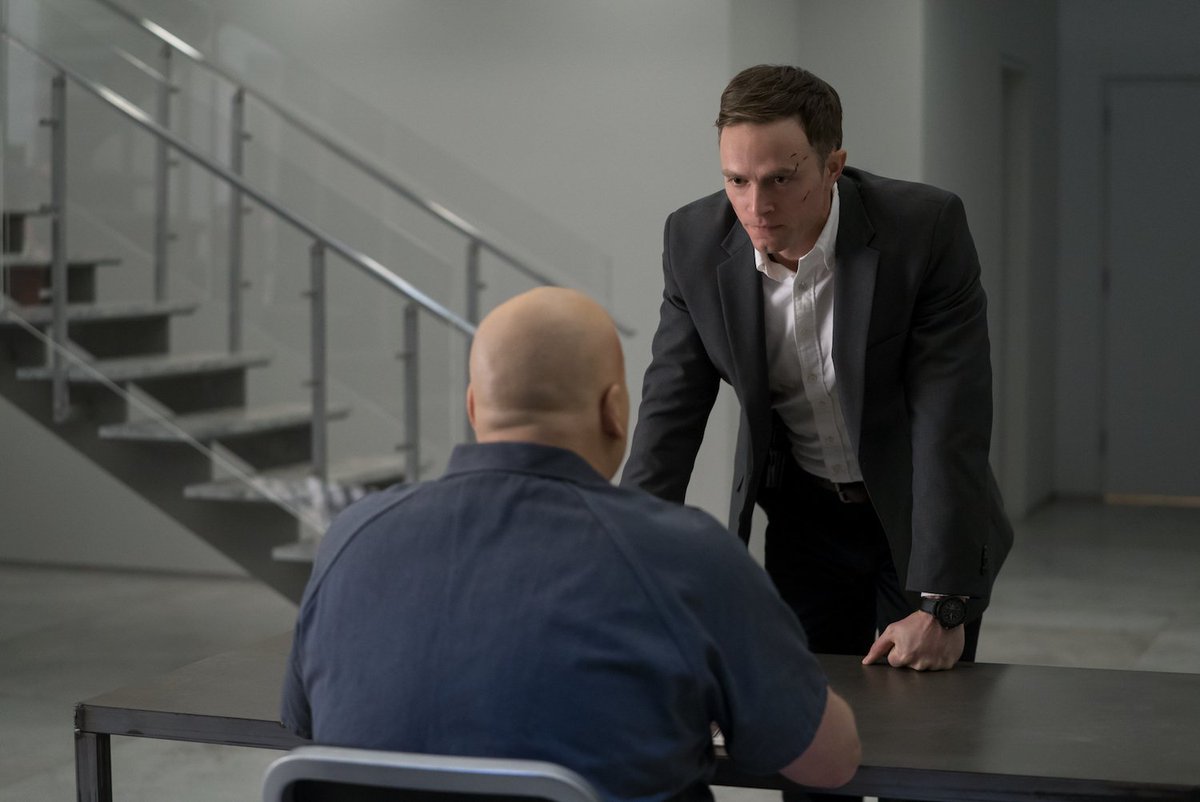 New characters such as Sister Maggie (Joanne Whalley) (diehard fans will know from the jump who she is 😉), FBI Agent Ray (Jay Ali) and last but certainly not least. Benjamin Poindexter (Wilson Bethel), a troubled FBI sharpshooter who will someday become…Bullseye!
The wait will soon be over as Daredevil returns on October 19th!
all images property of Netflix
featured image by Joe Quesada