DC's Titans is set to be the latest adaptation of the Teen Titans comics. The first of a slate of original series for the DC Universe streaming service, it has received much attention and mixed reactions leading up to its premiere. Of course, one can hardly expect any adaptation to be exactly the same as its source. For starters, most of the Titans in Titans won't be teens. Still, we are willing to give it a shot. If you're ready, let's go!
1. Flock together
Here we have all the bird-themed characters gathered in one place. From left to right: Dawn Granger aka Dove (Minka Kelly), her partner slash boyfriend Hank Hall aka Hawk (Alan Ritchson), Rachel Roth aka Raven (Teagan Croft), and Richard 'Dick' Grayson aka Robin (Brenton Thwaites)! Huh, I just realised all their civilian names have the same starting letters as their superhero aliases too.
What's interesting here is that they are in their regular clothes, which makes one wonder if they are aware of each other's vigilante identities at this point. Perhaps Rachel had an intuition or Dick figured it out? They seem to be having a meeting rather than investigating a house, judging by the beer on the table, so it'll be interesting to see how and why they come together.
2. Starfire finds a clue
While it seems Dick and Rachel's path cross early on, photos of Starfire (Anna Diop) suggest she gets into some trouble on her own before being led to the other titans. The alien has a headshot of Rachel here, the kind that people print out when making investigations. The lighting doesn't look the most friendly, and the ragged figure looks shady. Under what context does she find out about Rachel? It seems she might seek the younger girl out. Or maybe someone sends her to.
Fortunately, she eventually gets along with the other Titans, as seen in other teasers on the DC Universe site. That doesn't mean the road won't be rocky, and one to look out for!
3. Cinematic parallels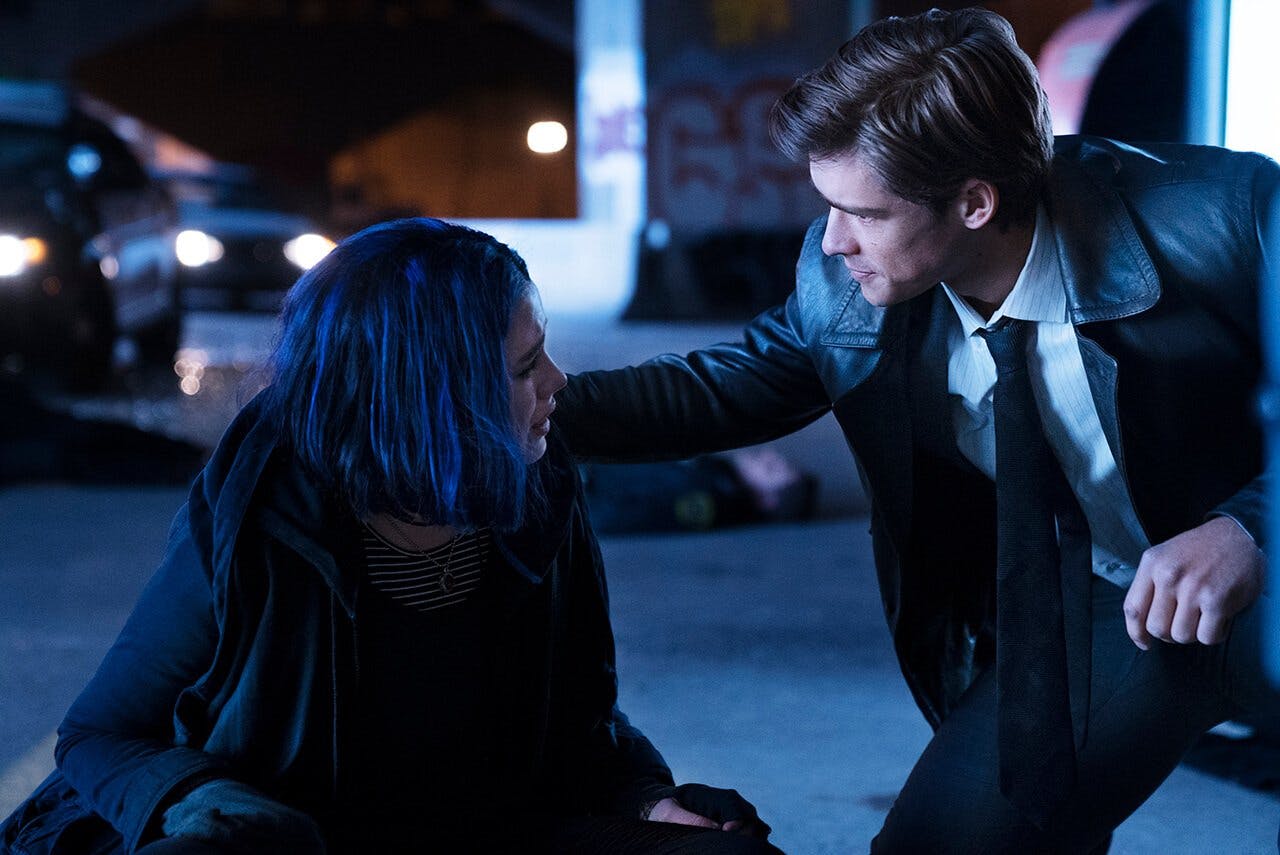 Although Titans draws from the comics, people will inevitably compare it to the Teen Titans cartoon of the mid 2000s. Teen Titans may arguably be the most popular adaptation of this band of superheroes. Its fans have already noted the similarities between the above still and this scene from the season 4 finale 'The End, Part III":
The relationship between Dick/Robin and Rachel/Raven is often understated and overshadowed. No matter which run of comics or adaptation, the two birds share trust, respect, care, and mutual understanding. With the two characters no longer peers, it will be interesting to see how Titans puts its spin on their relationship.
Additionally, the three-part 'The End' was about fighting Raven's father, the demon Trigon, as he attempted to destroy then takeover the Earth. Promotional material for Titans heavily suggests Raven's demonic heritage will be a significant part of the plot, so perhap they are both drawing form the same storyline.
4. Beastboy…or lack thereof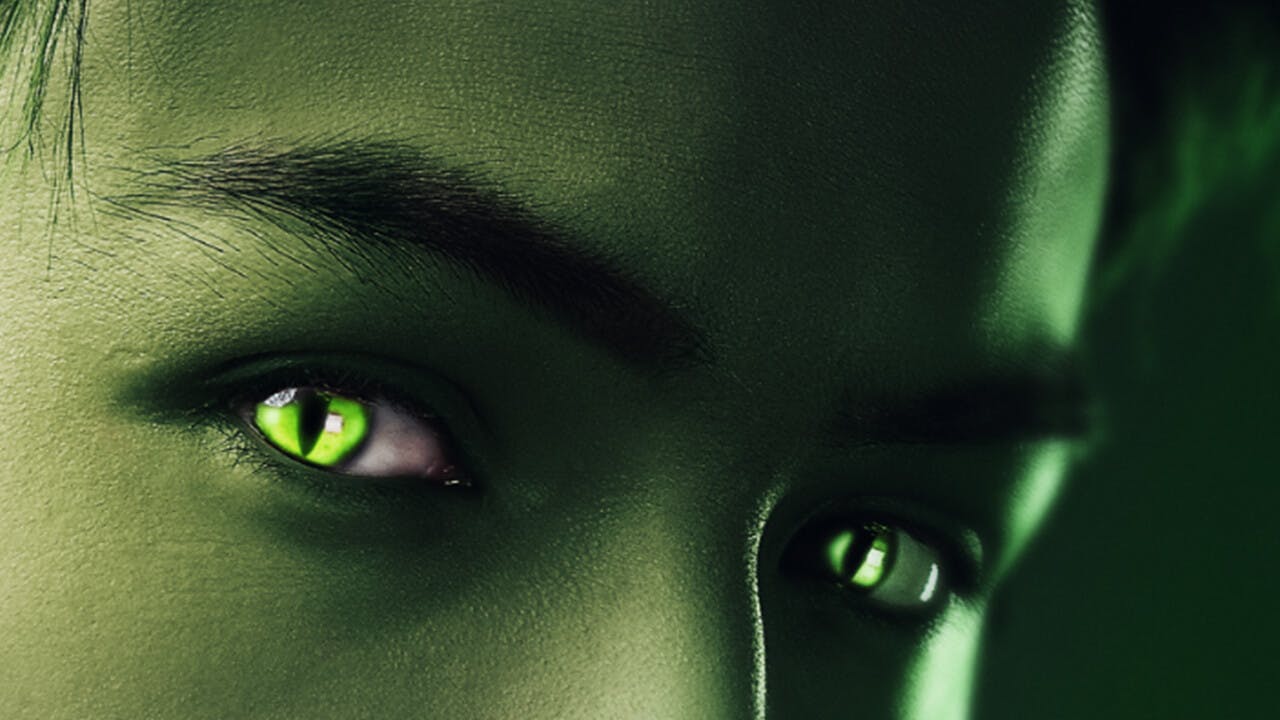 There isn't really a photo for this one per se. Rather, it is the lack of one that has caught our attention. One member of the Titans has not had much promotional material, the one and only Beast Boy (Ryan Potter). Supposedly he has not split from the Doom Patrol when the Titans first meet him. However, the shapeshifter, will eventually join the new team for reasons undisclosed. The fifth episode, titled "The Doom Patrol", seems to be Garfield Logan's most likely debut at this point.
5. Robin, meet Robin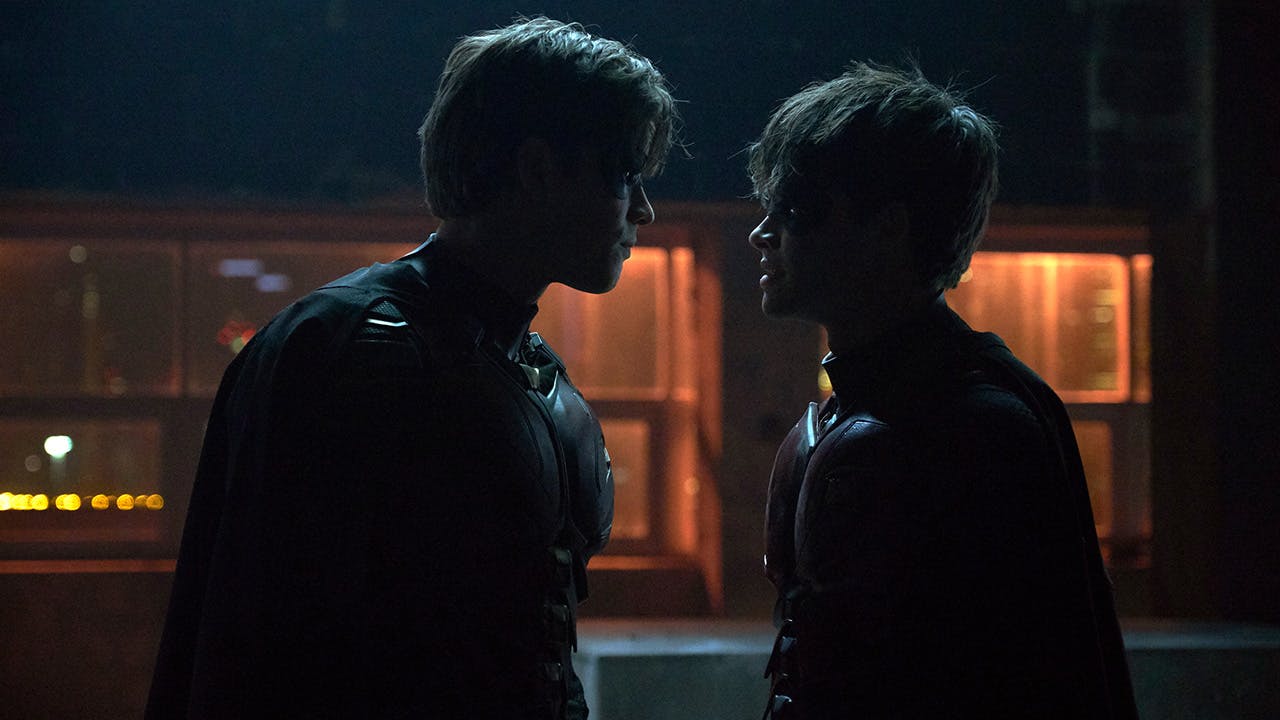 Jason Todd's teaser probably gained the most hype and attention when it dropped, and for good reason. Besides the fact that WE ARE FINALLY GETTING A LIVE-ACTION JASON TODD, any Robin-Robin interactions are always welcome. They seem to get off on a good enough foot. At least, Jason seems happy to meet his precedent as Batman's protégé. However, Dick appears less enthused, and this photo certainly does not make things look pleasant between the two Robins. Anyone with siblings knows that you butt heads from time to time, so maybe their argument will just be a bump in the road. Knowing Jason's comic book fate, though, things might begin to get intense.
Titans premieres October 12 on DC Universe.