The Resident Season 2 Premiere,"00:42:30″, Aired September 25, 2018.
This post contains spoilers for The Resident season 2 premiere, "00:42:30"
The Resident season 2 premiere came in with a bang. Seriously, there was a lot of thunder. "00:42:30" had everyone staring at their TVs in shock and intrigue. I cried twice throughout the episode. That's pretty epic. I'm a cold-hearted bitch, so you know those tears were genuine. Then again, who wouldn't cry when The Resident decides to mess with sick newborns? That was low, but it made for great television. Consequently, my love/hate relationship with the writers deepened. I'm still salty about Lily.
Mangoes and labor can be deadly
In "00:42:30", we see two precious newborn twins battling the world. One twin was in dire need of heart surgery and it was heartbreaking watching her dad fret. This is where cry-fest #1 happened. Babies are innocent and to watch them struggle with things so beyond their understanding is painful and unfair. On top of that, we had to watch their parents struggle to keep strong and support their children against the odds. So, basically, there were a lot of tears both on- and off-screen.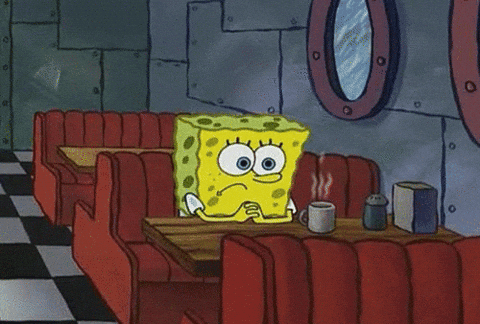 The Resident season 2 premiere decided to give everyone heart palpitations when the power went off while the little fragile baby was in surgery. They literally just cut into her heart when the lights went out. My heart plunged into depths I didn't even know existed. Dr. Okafor and Chastain's newest surgeon extraordinaire, Dr. Austin, ended up performing the surgery in the dark! We are all so lucky Dr. Austin can basically perform surgery in the 1800s.
Things got worse when the twins' parents had their own wave of bad luck. Their mother dealt with an insane labor and was almost carted out of Chastain. The power stayed out and as a precaution, many patients were being evacuated to local hospitals. Nic and Devon saved the mom by transferring another patient. You're probably thinking, "Phew! They're safe!"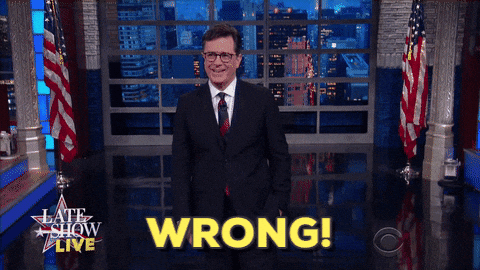 Yeah, no. Moments later their dad was found face down on the stairwell floor. Cue dramatic AF music. The guy was about to die and be flown out of Chastain when Devon realized he was in anaphylactic shock. After using an EpiPen, we discover the dad is allergic to mangoes which also happened to be the second to last ingredient in his snack. It was a close call, but our favorite docs are on it. Now, you can relax. The whole family was reunited in a heartwarming scene. During this whole fiasco, the healthier twin never stopped crying. Mina knew what was wrong and immediately placed his twin next to him. The moment he felt his sister, he stopped crying. All is well in the world again.
Forget protocol, where's Conrad
In an amazing plot line, a child was brought in with a bullet wound just as the hospital stopped accepting new ER patients. Conrad saw the boy and knew he wouldn't make it to another hospital in time, so he took him in. They paged for the Attending Surgeon, but time was of the essence. So, Conrad did what Conrad does. Dr. Hawkins threw the safety manual out the door and operated in the middle of a crowded hospital hall.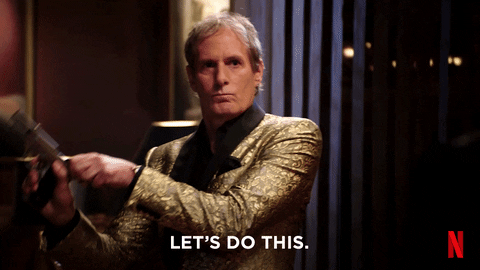 The Attending, Dr. Nolan, finally arrived and whined about needing an OR. Luckily, Conrad is the level-headed maestro of solving medical drama. Our leading man built Nolan an entire makeshift OR and it was absolute genius. There was sterile equipment, hospital gown walls, and even light via ambulance. It was seriously bad-ass.
Bell showed up and threw a hissy fit, but Nolan stood by Conrad's actions after realizing how critical the situation was. I like Dr. Nolan, he's cool. I hope he doesn't get fired. Why would I say that? Well, because Bell is a prick who hates it when Conrad prevails. Also, after the kid was fine and the power came back, Bell proceeded to fire people left and right. Right before the end, we see Bell viciously questioning Nolan. It doesn't look good, y'all.
There's a fine line between hacktivism and mass destruction
In the biggest twist of The Resident season 2 premiere, the power outage was not the product of abysmal weather, but a hack. Chastain's security has needed an upgrade, but upgrades meant systems being down, and that meant no money. So, of course, Dr. Bell aka Chastain's Chief Scrooge, opted against increased security measures and all hell broke loose. The storm was pretty gnarly so no one thought much of it, which works out for PR. A lot of us theorized Lane Hunter was behind the hack.
However, it was a young and very capable patient. She dropped out of college and watched her family struggle financially to pay her hospital bills and decided to wipe her records clean. Unfortunately, the semesters she missed may have been necessary because her simple desire to clear her charges turned into an entire hospital shutdown. If those preemies weren't at risk, there is a solid chance I wouldn't have been as angry as I was. However, they were put in danger and this is why smart kids can be dumb kids if they lack maturity and don't understand consequences. Nic figured it out and got her to give IT a backup of the hospital system. Then, Nic and Conrad asked Bell for leniency. CoNic is honestly too nice sometimes.
Special episode shout-outs
Shower sex courtesy of CoNic. The water wasn't the only thing steamy.
Lane Hunter's officially arrested for murder and insurance fraud.
The title of the episode, "00:42:30" is how long the power was out.
Dr. Mina Okafor really loves Micah and even snuggled with him on his hospital bed.
Bell refused Marshall Winthrop (Conrad's dad)'s calls so we should expect a verbal thrashing soon.
Dr. Irving and Nurse Jessica were trapped in an elevator and may have gone to funky town.
Nic effortlessly broke into a medicine dispensary with a single crutch and it was epic.

giphy | The Goldbergs
Look out for our episode 2 prediction post and follow us on Twitter, @Pure_Fandom and @SuryaCherian to stay up-to-date on all things The Resident.
The Resident airs Mondays at 8/7c on FOX.
(image: Guy D'Alema | FOX)