Happy National Comic Book Day!
Comics can speak about the world within their world. Beyond the colourful costumes, feats of derring-do and the never-ending war between good and evil lies a human heart in all of them and they face the same first world problems we all face every day.
To celebrate National Comic Book Day. Here are some of my favourite stories/arcs/runs from both sides of the spectrum.
Christopher Priest's Black Panther (1998-03)
Black Panther had been a borderline B-lister for much of his time in the Marvel Universe. It wasn't until 1998 where Marvel was itching for a comeback and they rolled the dice on Christopher Priest, the first black writer in either Marvel or DC, to reinvigorate T'Challa.
This definitive run is a part supernatural fantasy, part political thriller and fish-out-of-water comedy provided by Everett Ross (inspired by Friends'  Chandler Bing). Priest reinvented Black Panther from being a stereotype to becoming a Batman-level genius who outthinks anyone who he crosses paths with, including his fellow Avengers.
Priest's impact on the character is still felt in the current run by Ta-Nehisi Coates and it's a big influence on the Black Panther film.
Key stories: The Client and Enemy of the State.
Joss Whedon's Astonishing X-Men (2004-2008)
The X-Men were having a renaissance in the early 2000s, they were a hit in the box office and on the book shelves. Hot off the heels of Grant Morrison's New X-Men run which made some roster changes and Joss Whedon, long before The Avengers, had a monumental task of following that. Did he ever! It's a character-driven, epic piece of art.
He nails the team's dynamics, the humor and writing are snappy and loaded with pop culture references (A Buffy trademark), excellent character moments and he provided the definitive portrayal of Kitty Pryde. It's easily the best X-Men story ever put to page and Joss easily sits comfortably with the Claremonts, the Morrisons and the Byrnes.
Key stories: Giant-Size Astonishing X-Men. 
Batman: the Long Halloween by Jeph Loeb & Tim Sale (1996-97)
Jeph Loeb and Tim Sale upped the ante with their post-Year One maxi-series Batman the Long Halloween. A year-long "whodunit?" murder mystery where the Holiday killer takes out mobsters on holidays and they transitioned from street-level thugs to crime families to his extensive rogues gallery.
There's a who's who in the thirteen issues such as the Joker, Riddler, Catwoman, Mad Hatter, Poison Ivy, to name a few. The story also features Harvey Dent's slow-burn transformation into Two-Face and Tim Sale provides some gorgeous, moody art that fit the noir atmosphere of the story. It's a key influence in Christopher Nolan's The Dark Knight.
Frank Miller's Daredevil (1981-1983) and Brian Michael Bendis' Daredevil runs (2001-2006)
Daredevil was being labelled the "poor man's Spider-Man"…until a young Frank Miller changed everything. His tenure set a trend in the medium for grittier, darker stories. He introduced martial arts, Eastern mysticism that blended very well to the harsh Hell's Kitchen atmosphere.
He even added Elektra, Daredevil's deadly on-again/off-again ally/love interest/enemy and this run is unafraid about its mature subject matter (read Bullseye vs Elektra).
Brian Michael Bendis' career at Marvel ascended to new heights with his tenure that took what worked in Miller's run and modernized it. It's like The Wire meets The Godfather, part II written by Aaron Sorkin and it's complemented by Alex Maleev's bitingly moody art that focuses on Matt Murdock's gradual descent into insanity.
Key stories: The Elektra Saga, Born Again, Out, Hardcore, The Man Without Fear miniseries (with John Romita, Jr.)
Brian Azzarello and Cliff Chiang's Wonder Woman (2011-2013)
DC's New 52 brought many changes to the DC mythology. The post-Flashpoint era reinvented Wonder Woman's world. No longer being created out of clay by Hippolyta, Diana, of Themyscira is now a demigod. This new origin set the tone for a mythical adventure between Olympus, Themyscira, Earth and everything in between. There's traces of this new origin in last year's Wonder Woman film. It's a great jumping-on point for new readers.
Key stories: Blood (#1-6)
Brian Michael Bendis' Ultimate Spider-Man (2000-2011)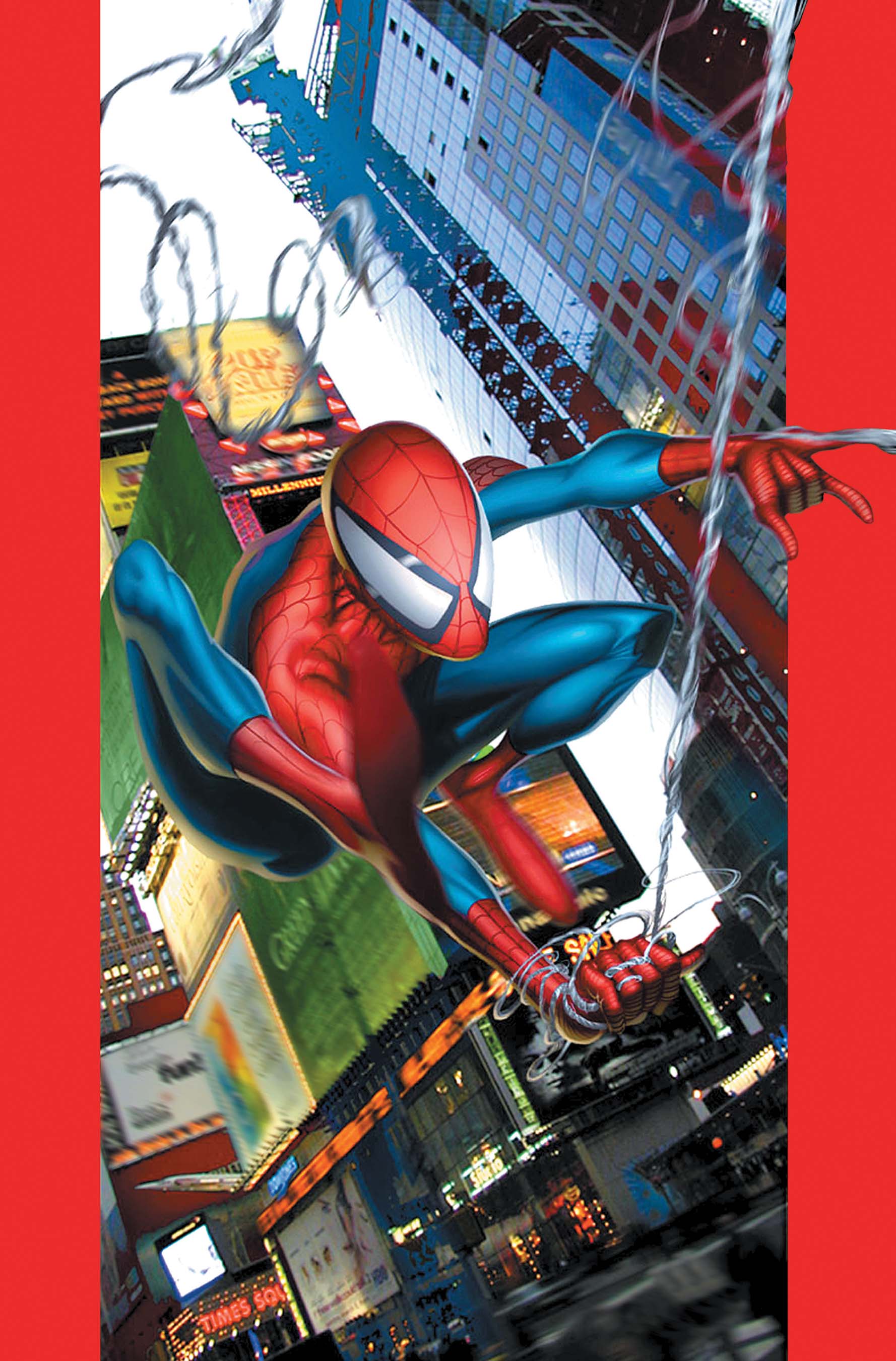 Brian Bendis' tenure at Marvel launched with authority with his teenage drama reinterpretation of the web-slinger. Peter Parker's origin story got stretched out throughout the first arc. In fact, Uncle Ben doesn't die until the 5th issue.
Ultimate Spider-Man reinvents Peter's world in lots of ways, he's making ends meet as a computer technician at the Daily Bugle, Gwen Stacy has an edge and the relationship with Mary Jane is different, the core of who Spider-Man is gloriously still intact. A must-read.
Key stories: Confessions (#13), Venom, Power and Responsibility
The rest of the best:
Daredevil by Mark Waid
New Avengers by Brian Michael Bendis
Runaways by Brian K Vaughn & Adrian Alphona
Moon Knight by Warren Ellis & Declan Shalvey
Ms. Marvel by G.Willow Wilson & Adrian Alphona
What are your favorite comic book runs? Comment below!
Featured image: longboxreview.com