Anime
Anime Top Ten Part II
I couldn't put the second half of this anime top ten list off for long. In fact, I'm sharing the #5 to #1 portion right now. Of course, I had my list put together before I wrote part I last week. But how can I ask you what's in your top ten if I don't share the remainder of mine? So, that's what I want to do here!
Last week, I revealed a little bit of why I wanted to tackle an anime top ten list. I'm still hopeful to generate a conversation. Fans have opinions on everything and a top ten list is a way to get a dialogue going. What makes an anime worthy of a spot in my top 5 though?
For an obsessive person like me, one of my criteria for the top 5 is being able to watch and rewatch again and again. There are moments to be experienced repeatedly. A character or a concept to latch onto is another requirement of mine. Getting lost in the world that these animes create becomes a dream. Again, my words are failing me. Saying something is the best is so arbitrary. Sometimes reason just has to fly out the window when it comes to putting it on a list.
Spoiler: Again, they are unavoidable and totally necessary. I beg you to take them as intended – I love these series and my enthusiasm often gets the better of me. If only a tiny bit of that passion transmits itself to you…if it grabs your attention with enough force to motivate you to explore them, then my heart's ambition will come to life.
Anime Top Ten – #5 Naruto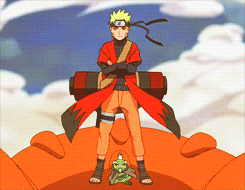 Okay, so with over 700 episodes it makes it quite difficult to rewatch Naruto over and over. However, there are arcs that I drink in with my senses dozens of times over. Naruto has this cast of characters so large that it is impossible not to find someone you can connect to. There's no fault in my mind with the copious amount of filler – more content can never be a bad thing! I find myself on the edge of my seat wondering what solution the characters will find. I wrack my brain trying to imagine a nastier set of bad guys. Ultimately, it is a story about what one would do for friendship and that speaks to me.
Anime Top Ten – #4 RWBY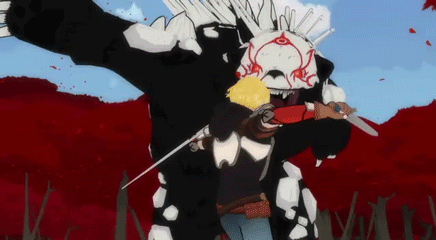 Watching RWBY brings this sense of awe and wonder into my life. It is like this brand-new world where you don't know all the rules or history. I kind of liken it to a DnD campaign – I just want to jump in and explore the world! It is an odd reason to like an anime, huh? Notwithstanding, it is my reason. The characters are so vibrant. The blending/bending of traditional fairy tales within the fantasy world is beautifully done. Plus, the fight scenes are fantastic!
Anime Top Ten – #3 Food Wars
Now, I can be guilty of doing some leap frogging when I find myself absorbing a new obsession. I'm hoping that isn't the case here. Food Wars is hilarious and full of interesting obstacles for its main character (Soma) to overcome. The science of cooking isn't dense enough to complicate the joy of the interpersonal relationships of the characters. At the same time, if you buy the manga (which I will most enthusiastically suggest you do), the authors have graciously included recipes for the lay person to try. Soma is a character with all the classic overpowered traits, but it seems like he finds ways to surprise you in the face of new challenges. He has this insatiable curiosity and drive to win that is inspiring. An anime that is funny and teaches you something – sign me up for more of that!
Anime Top Ten – #2 My Hero Academia
Previously, I've shared my collection related to this My Hero Academia obsession. If you go back to my first article here, then you'll see that My Hero Academia was the first anime I recommended. There is a reason why it sits so high on this list. Who wouldn't want to be a hero? This anime ignites a torrent of emotions. I can't but help feel like Deku at times – powerless but dreaming of an opportunity to be a hero; having a heart but lacking power. The journey of the hero in training is something that touches so many. Even for those that can't connect to Deku, there is a gigantic cast of characters with unique quirks and personalities to enjoy. With the third season wrapping up and a movie close to release, there's so much story to explore!
Anime Top Ten – #1 Accel World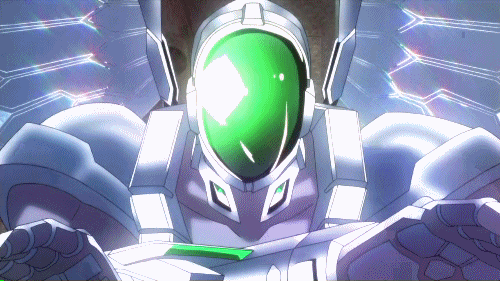 Let me break my rule here at the top of my list. While I do love Accel World and feel like its my favorite anime, I have to admit that my reasoning is influenced by the story that continues in the light novel. It is about much more than just the anime. The character I see as most like myself is Haruyuki. His evolution and character development mirror what I see in my own life. He takes an opportunity to save his own life. In the beginning, Haruyuki is content to be a pawn but develops a set of skills that turn him into a knight. It is definitely an arbitrary explanation. I imagine if you asked a million anime viewers, I'd be the only one with Accel World in the #1 spot.
Well, that's the top half of my anime top ten list. Now we've got something to talk about! So, please, let me know what's in your top ten list. There can be real enjoyment in a spirited discussion. In light of that, feel free to reach out to me on my social media (Facebook – Twitter – Instagram) and let's talk about what is at the top of your list!
Featured image: Collage assembled by me