Random Sh!t
TV
'Southern Charm' match-up: The cast meets 'Game of Thrones'
Southern Charm and Game of Thrones are on polar opposites of the television spectrum, yet their casts have quite a bit in common. Kathryn Dennis posted an amazing photo with the caption "Dracarys." Once we saw that, this post was already formed in our minds. We decided to match up the cast of Game of Thrones with who they best represent on Southern Charm.
Hot mama alert: Kathryn C. Dennis and Khaleesi are on fire
KD already posted her pic which made this match-up canon, but seriously she is Daenerys Targaryen. Her fiery red hair is like a dragon's breath and her attitude screams badass woman who don't need a man. Season 5 has shown us how incredibly strong and independent Kathryn is. KD and Khaleesi have had their fair share of difficulties in life, but like a phoenix, they have both risen from the ashes.
Matrons of intellect: Patricia Altschul and Olenna Tyrell
Miss Pat knows what's up and isn't afraid to give out her two cents. She's fashionable and well respected just as the Head of House Tyrell is. Not to mention, Patricia looking out and telling young women to work and use their brains is very reminiscent of Olenna's iconic, "You're dragon. So be a dragon" line. Patricia and Olenna are always doing things off screen and yet they're always up-to-date. If Olenna Tyrell was a real person, we truly believe she and Patricia would be very good friends.
The it-girls: Cameran Eubanks and Sansa Stark
Cameran and Sansa have always been the beauty and wonder of the tribe. They're loyal to those they love, but have their own firm goals. They respect traditions even though they throw some to the wind. They have also had issues dealing with others with different mindsets. For Sansa it was Arya and for Cam it was Kathryn. Luckily for all of us, Sansa and Cam now have a better understanding and respect for Arya and Kathryn. They're all on the same team and ready to kick some collective butt.
Beard buddies: Shep Rose and Tyrion Lannister
This was an easy choice to make. They both like to party, they both appreciate intimate company, and more importantly, they both use their brains. Tyrion is one of the smartest characters on Game of Thrones. He also has a sturdy moral compass so while he isn't always the best, he always tries to make up for it. The same goes for Shepard. Shep will branch away from the collective group thought if he doesn't agree with it. As Tyrion left the Lannisters for Daenerys, Shep has always been vocal about when he strays away from the crowd. Shep's also not afraid to show tough love. Similar to Tyrion smacking Joffrey, Shep pushed Craig to get his shit together with law school. It's incredible how much Tyrion and Shep have in common. Do y'all see it?
The power spies: Whitney Sudler-Smith and Lord Varys
It's no secret, these two men run the whole shebang. They also have an undeniable ability to stir the pot. The two of them appear on screen and within minutes major drama ensues. Don't confuse them for plain gossips though. Their actions always serve a purpose. Varys got Tyrion to Daenerys side and Whitney has been monitoring and maintaining all the drama on Southern Charm. Then again, it is Whitney's job. He's an executive producer for Southern Charm and he takes it very seriously. In season 5, Mr. Sudler-Smith started the HHI ferry fiasco and even tried to broker a deal for Ashley to leave Thomas. If that isn't the most Varys move, we don't know what is.
The warrior queens: Chelsea Meissner and Ygritte
It's hard to find women of pure heart on Game of Thrones. Everyone has ulterior motives and so it only makes sense that we had to venture out of Westeros and past the Wall to find a worthy match for Chelsea. Ygritte is loyal to her people, but also kind. She's a total badass and very adept with weaponry. It's a no-brainer that Chelsea and Ygritte are a perfect match. Chelsea is basically the Empress of the Outdoors. She cares for her people and can definitely protect herself. Chelsea and Ygritte are the wild childs with hearts of gold.
Down with the patriarchy: Naomie Olindo and Arya Stark
Arya Stark is a special character. She's been through a lot, but has overcome it all and found her true place–being a Stark. Arya never believed in the boxes society put women in and saw their obvious disadvantage in life. She was always interested in breaking barriers. As a child, Arya made sure to learn the skills she deemed important. It was her saving grace. No one else could have survived her journey across Westeros. Similarly, Naomie has undoubtedly shown us that the Old Boys System is just not for her. She's a hard working business mogul-to-be and understands how society views successful single women, especially in Charleston. She's not one to back down from a fight and her calling out JD at Shep's birthday dinner was a move Arya Stark would vehemently approve of.
Girl power: Danni Baird and Brienne of Tarth
Danni Baird is an amazing person and truly values and respects her friends. She's absolutely loyal and takes her promises very seriously. She will defend her friends and that makes her an obvious match for Brienne of Tarth. Brienne kept Sansa close and kept a watch on her to fulfill her oath to Catelyn Stark. She continued her protection and she's unafraid to get her hands dirty. Brienne keeps to her moral compass and so does Danni. Southern Charm season 5 showed us what an incredible person she was. She helped Kathryn and defended her on numerous occasions. She truly cares about those around her. She's also not afraid to say what needs to be said. Only a small number of people would pull Thomas Ravenel to the side to tell him to get his girlfriend in check. It took some serious guts and Brienne would probably have done the same in that situation.
Kings of high hopes: Austen Kroll and Robb Stark
Austen and Robb are very ambitious individuals and once they set their mind to something, they get it done. Robb united the North against the Lannisters and put his foot down to marry the love of his life. Sure, it got him killed, but there was an air of a brightness around him. Austen got his shit together in season 5 and started his own beer line. These men have skills and abilities, it just takes a little growing up for them to truly shine.
Handle with care: Craig Conover and Theon Greyjoy
To put it lightly, they're fragile. Fans of both shows have seen Craig and Theon start out on top and then severely plummet and crash. In Game of Thrones that was Theon turning into Meek. In Southern Charm, it was Craig not graduating or having a stable job. However, both are getting their strength and confidence back as Theon helped save Sansa and Craig is now a lawyer, and a potential male Martha Stewart. Seriously, those pillows aren't half bad.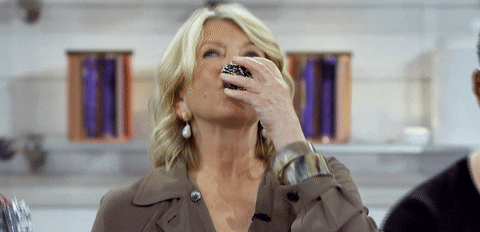 You're probably wondering about Jon Snow. You see, we're very protective of that character and have very high standards. Maybe next season someone will rise to the occasion and finally be a match with the true King in the North. Let us know in the comments below which Game of Thrones characters you think our Southern Charm cast best represents. Do you think there's a Jon Snow among them? Do you have a match for Cersei Lannister?
Follow us on Twitter, @Pure_Fandom and @SuryaCherian for all things Southern Charm and Game of Thrones!
Southern Charm returns Summer 2019 on Bravo. Game of Thrones returns Spring 2019 on HBO.
(image: Bravo | Southern Charm)