Since 2008, Marvel has given us a magical cinematic universe to fall in love with, creating endearing films centered around characters we have grown to love. According to Rotten Tomatoes, the highest rated MCU films are Black Panther, Iron Man, Thor: Ragnarok, Marvel's The Avengers, and Spider Man: Homecoming. But we were curious if that truly aligned with what fans thought about the MCU. To be honest, there are no real duds in the franchise, but what films do the fans love the most? We asked people on Twitter, Instagram, and Facebook to rank their favorite MCU films, and this is what we found.
Here are the 5 best MCU films, chosen by YOU:
5. Captain America: Civil War (2016)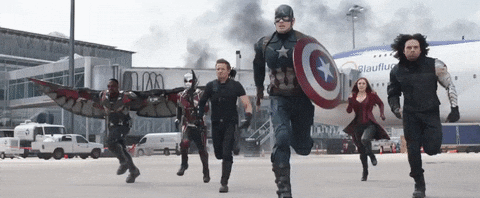 Civil War had some of the best fight scenes in franchise history. It also left fans with plenty to discuss after seeing the movie—are you Team Cap or Team Iron Man?
4. The Avengers (2012)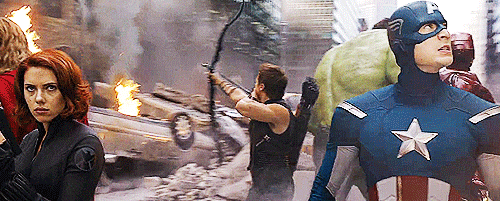 A classic, we got to see Joss Whedon bring to life the epic first team-up of the Avengers. We also got to see the Hulk throw Loki around, which will always be one of the most memorable moments of the MCU.
3. Iron Man (2008)
The movie that started it all—the OG. We met Tony Stark in his first solo movie and witnessed the origin story of the sarcastic superhero we know and love as Iron Man.
2. Captain America: The Winter Soldier (2014)
A worthy pick for second place! We got more insight into Steve Rogers, lots of Black Widow action, and were introduced to a very complex, fan-favorite character, Bucky Barnes (Winter Soldier).
1. Avengers: Infinity War (2018)
No surprise here! Almost all of our favorite MCU characters played a part in this film, and it brought us several hilarious interactions we could only dream of. Not to mention an ending that left our jaws on the floor and the fandom in shock.
Honorable mentions: Guardians of the Galaxy Vol. 1, Black Panther, and Thor: Ragnarok, which also garnered lots of votes!
With the exception of the movie that started it all, it looks like fans love to see the team working together! That's also when we get the most heartfelt moments, epic fight scenes, and funniest interactions (looking at you Thor and Guardians!) What is your favorite MCU film of all time?