*This is part 1 of 7 in an article series*
Once Upon a Time may have ended, but that doesn't mean you can't relive your favorite series anytime you want. With the magical invention of TV streaming services, or if you're old school like me, DVDs, you can watch your faves whenever your heart desires. So, this week I have compiled a list of must-watch episodes from season 1 that never disappoint. This might be a little rocky, as I haven't watched season 1 for quite some time, and also I haven't written in like 100 years!
1×01 "Pilot"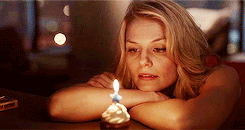 Like, duh. This seems like as good of an episode as any to watch and watch and watch. In fact, I convinced, okay forced, some of my college friends to give this show a go, to at least watch the pilot. There's something just so intriguing about the pilot episode that gets you hooked. I don't know — maybe it's the Evil Queen interrupting a royal wedding. Or maybe it's the introduction of Emma Swan dominating the screen, chasing bad guys in high heels. Honestly, that is so fierce. I aspire to be that amazing in heels. Or maybe it's Henry knocking on his birth mother's door to bring her to Storybrooke to break the curse. Whatever caught your attention, we knew from this episode that this show was about to take over our lives. In a good way, of course.
1×17 "Hat Trick"
Remember when Bucky Barnes made a detour into Storybrooke? I wish we had gotten more of Jefferson because he was an interesting character. One of my favorite aspects of this episode was Emma and Mary Margaret's friendship and Emma's unwavering selflessness. I mean, the woman went into a crazy man's house, got drugged, but managed to not only save her friend but knock the guy out. See, this is why Emma Swan is the literal best. It was also cool to see the Mad Hatter brought to life in a different way than the original tale.
1×07 "The Heart is a Lonely Hunter"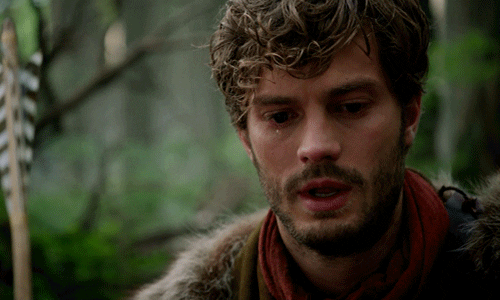 Speaking of arrivals in Storybrooke, enter (or really, exit) Christian Grey. While this episode hit me in the feels, I think this is a really strong episode. Not only do we get to see Emma's walls slowly breaking down, but we see Regina's heart of darkness towards Snow. Okay, I will admit, I really liked Regina as the Evil Queen. We also saw the first tear in Regina's hold, which was done by Graham. Which we later find out probably wasn't the best, but Graham needed to get out of her clutches. Poor Graham — gone too soon. And I will admit, I was a bit of an Emma and Graham shipper back in the day.
1×22 "A Land Without Magic"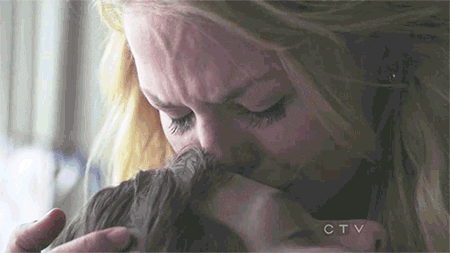 Now, this is where all the fun truly began. The curse is finally broken, and now everyone is left putting back the pieces of their 28-years standstill. Plus, Emma finally knows that magic is, indeed, very real. After slaying a dragon, how could you not believe in magic? Also, I loved seeing Emma reunite with the family whom she assumed abandoned her. It was really full circle, but it also left us with, uh oh, villains running amuck. Plus, Snow and Charming finally found each other!
Which episode from season 1 is your absolutely must-watch? Sound off below or tweet us or me your favorite! Also, I don't know about you, but I am totally feeling a rewatch of the series because I feel nostalgic writing this.
Feature image via Pinterest