Marvel's Cloak & Dagger, Ep 1×10, "Colony Collapse" aired on August 2, 2018
Evita's auntie has been stressing us all out throughout the season with her prediction regarding the "Divine Pairing". This week's finale, "Colony Collapse" lays out a dark history for New Orleans and each time someone has been sacrificed to save the city.  Read further for my full recap of Ep 1×10, "Colony Collapse".
Ill-fated Pairings
After we were first introduced to Auntie Clarisse, she rendered that dark 3D printed image of Tyrone and stuck it on her mantel with those other dolls. There was no explanation or story of what it all meant. Tonight's finale changes all of that. Evita reveals that she'd met Tyrone's other half and that Tandy is a piece of work.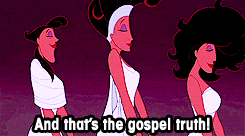 Auntie finally reveals the long history of chaos that has nearly destroyed New Orleans and the individuals that have sacrificed their lives over and over again. From the young Choctaw child to the dying soldiers. The "Divine Pairings" of the past have been everything from blood relatives to strangers with the briefest of connections.  They've saved NOLA from becoming ravaged by war, plague, famine and more. Every single time that disaster has come, the "Divine Pairing" come together and always one dies. So with these amazing and devastating stories threaded throughout tonight's finale, it became hard to believe that Auntie's prophecy wouldn't come true yet again and claim either Tandy or Tyrone.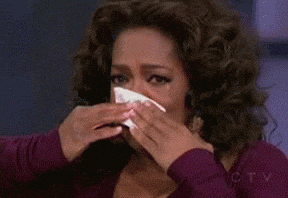 By episode's end, I was wondering which would we lose and how we would get them back. The show is Cloak & Dagger and there was just no way the show would be replacing either Olivia Holt or Aubrey Joseph as Tandy and Tyrone because they are both amazing actors and have truly brought these characters alive. So I was ready to see one or either of the characters die and then be reborn. We've seen it happen countless times before and I was ready for Tandy and Tyrone to level up in that way if needed. Even if I needed to bawl for a moment. Thankfully, Auntie Clarisse was hella wrong about one of the Pairing needing to die. Maybe it is the mere act of sacrifice that can do the trick. What was so different for Tandy and Tyrone? They came together and they have powers thanks to that first Roxxon explosion and whatever energy the company has been harvesting.
"Hold my hand. We'll show these assholes a divine pairing." #CloakAndDaggerxRunaways #CloakAndDagger
__________@aubreyomari & @olivia_holt pic.twitter.com/YWP9oec0wZ

— Cloak & Dagger (@CloakAndDagger) August 3, 2018
Watching this episode, I whopped and hollered quite a few times and that ending where they finally joined forces was the best moment. Light and dark. Then the duo holding hands after the ensuing explosion. It took me back to that moment in the church a few episodes ago when Tyrone was so devastated and Tandy wanted to comfort him, but couldn't. This scene was just simple and perfect.
C-C-Changes
Last week, we saw that Ivan's terrors were more than just figments of his catatonic mind. Mina witnessed an explosion near one of her pressure valves and saw firsthand the way it transformed some of the workers into violent, rage monsters. They aren't really zombies. Still, they manage to spread their mania with just a touch. It's the worst time of year possible for it to be happening in New Orleans as I'm pretty sure that this was all going down around Mardis Gras time. People were everywhere as we saw earlier when Tyrone was evading the police. We don't initially see the terrors taking over the city. Early in the episode, Tyrone is trying to find his cloak at the warehouse. He's very dependent on it in using his power to move among the shadows.
First, he gets help from his father who tells him not to come home. Adina and Otis want their son to be safe and they don't think that will ever happen if the police get their hands on him. Later, we see O'Reilly arrive on the scene as she tries to help him get away from her former peers, but they both end up getting arrested. They're taken to the station but aren't booked as Connors has a plan to kill O'Reilly and frame Tyrone for yet another murder. That dude is straight up evil.
The terrors actually end up saving O'Reilly and Tyrone as they storm inside the police station and start infecting everyone in sight. Ty and O'Reilly manage to escape getting infected at this point. As does their new friend and Connors. Unfortunately, Detective O'Reilly's luck runs out later in the episode when she's fighting with Connors and she gets hit with one an explosion of energy from one of those pressure values. She disappears into the depths of the bayou and Connors is sure that she's a goner. I thought so too, but she popped up at the very end of the episode. She definitely didn't look like herself. Will Detective O'Reilly become a baddie next season or will she simply have some powers like Tandy and Tyrone?
Redemption Found
After discovering some nasty truths about her father, Tandy fell back on her old ways hardcore last week. By episode's end, she was looking for her mother to discuss what she'd learned but there was Greg's killer with a gun to Mama Bowen's head. Did Tandy sling a Dagger at that chick like I'd yelled for her to do last week? Not quite. It is a team effort between Tandy and her Mom. At one point, Tandy does take a swipe at Watergirl with a light dagger, but she does minimal damage and the killer gets away. She doesn't get far, because it's not long before she gets caught up by the terrors taking over the city.
After ensuring that her mom is safe, Tandy realizes that Ivan and Mina are probably at risk as well. Tandy rushes over to Mina's face but finds a danger that she hadn't expected. I was glad that she and Mina were both okay after that, but where was Ivan? Mina and Tandy put their heads together and figure out what they need to do. Also, the two appear to make amends and Tandy wants her friend back to being all sunny and hopeful.
"Mina, you might be our only hope. And I know hope – believe it or not. And destiny – this is yours." #CloakAndDaggerxRunaways #CloakAndDagger
__________@olivia_holt & @allymaki pic.twitter.com/c1n7U9ResS

— Cloak & Dagger (@CloakAndDagger) August 3, 2018
By the time Tyrone and Tandy connect during this amazing and full episode, his cloak, Billy's cloak is in tatters. Ty is worried because he needs it, but Tandy has a familiar looking hoodie that does the trick even better and it actually fits him now. The duo ends up saving New Orleans and defeating their own personal demons without losing themselves. Tandy moves back in with her Mom and instead, it's Ty living at the church. There is something so wonderful about the look of relief on Adina 's face when she realizes that her son is safe. Gloria Reuben is amazing. Now I just need Adina and Melissa Bowen to meet. Wait, maybe not. Adina does work for ROXXON and Melissa has been trying to bring that company down forever. Oh, boy. That's going to be messy, isn't it? Cool! We're here for it.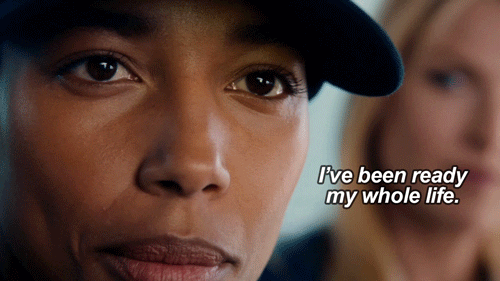 And that's it for Chapter One of this amazing story. What did you think of season one? Did you catch that Stark and Rand name drop during the finale? Do you think Connors is gone forever? Banished to some nightmare world like Tandy did with that ROXXON suit? What's next for our Cloak and Dagger? Can't wait for more from our Cloak and Dagger plus their entire amazing ensemble.
If you have any thoughts or comments on tonight's finale, "Colony Collapse" drop them below or send us a tweet or post. Also, be on the lookout for my upcoming chat with my podcast partner as we discuss season one as a whole. You can find out tweets on Purefandom's website or over on our Soundcloud page.
Cloak & Dagger airs Thursdays on Freeform at 8/7c
Photo Credit: Freeform/Alfonso Bresciani
You can also find the show on the Freeform app, Freeform website, and Hulu
Catch up on more recaps and interviews with our hit podcast, Brad and Cort Talk!