Marvel's Cloak & Dagger, Ep 1×09, "Back Breaker" aired on July 26, 2018
Well, that was stressful! After a series of wins for Tandy and Tyrone over the past few episodes, our heroes take some hard hits. Tandy is still reeling after discovering her father's darker side. Detective Connors' long overdue arrest leads to unexpected consequences for Tyrone and Detective O'Reilly.  Read further for my full recap of Ep 1×09, "Back Breaker".
Understandably, Brigid is in shock after discovering her boyfriend's bloody and broken body stuffed inside his fridge. Soon enough, the crime scene is flooded with NOPD's finest and O'Reilly is pretty much left to her own devices until her instincts kick in and she starts to really study the crime scene. It's O'Reilly who spots a splatter of blood near the front door and she finds the murder weapon. Some blunt object that was used to batter her boyfriend? Or planted evidence? Almost immediately after finding the evidence, Brigid is ejected from the scene and she lands at a local cop bar. I was a little upset that she didn't start piecing this together more quickly. They just worked that sting against dirty cop, Connors, and she thought nothing of her own safety or for Tyrone's.
I knew something bad was coming during last week's episode, after Connors' arrest and he gave O'Reilly a look that promised retribution. For much of tonight's episode, our favorite detective seems to fold in on herself under the weight of her own grief. It's only after Connors gets out and lays down the mother of all beatdowns on O'Reilly, that she seems to snap out of her grief again.
The Kids Aren't Alright
Tandy spirals and falls back on old habits after finding out that her dad wasn't the hero that she believed him to be. She finds a new drug of choice that seems to give her some new high. Tandy finds that she can use her power to not only see the hopes of others but steal a bit of their personal joy. This go-round, she picks up a guy and instead of jacking him for his stereo, she uses her power on him. It's heartbreaking when she does the same to Mina the next day. Tandy is clearly jealous over the fact that Mina has her dad back, but that he didn't turn out to be some abusive jerk. When she steals that bit of Mina's hope, she seems to infect the other girl with her own anger. After Tandy storms out, we see Mina take a book and slam it down on a fly or was that Bee Arthur?
Ivan and Mina can tell that something is off with Tandy, but she's as shut off as she's ever been. In a moment of guilt or needy to feed her new addiction, Tandy uses some of her blackmail funds to bail out poor Liam. Remember her old partner and crime. She ditched him after glimpsing his hopes for their future together. Now, she bails him out and pumps up those old hopes for wedded bliss so that she can feed on him? Later, Tandy tries to use her power against Evita and gets an interesting reaction. One moment, Tandy is in Evita's head and seeing her hopes and the next, Ty's girlfriend is very forcefully shoving Tandy out. Such an awesome moment.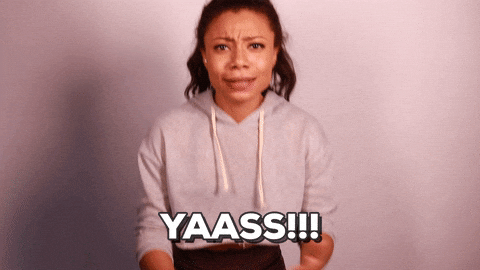 Tandy is my girl, but she's out of control and this gave her a moment of pause. For her part, Evita finally meets the other half of the divine pairing and she doesn't appear very impressed. Makes sense after Tandy just tried to rape her mind. By episode's end, Tandy seems to have pulled herself together again. Ty told her to go talk to her Mom about what's troubling and she does. Only the Bowens have an unwelcome visitor. Here's hoping that Mama Bowen fairs better than her dead boyfriend.
Tyrone's day hasn't been much better than his counterparts. After finally playing out his plan for revenge and winning justice for his brother, peace of mind still eludes Tyrone. Finally, his parents know the truth and the dirty cop responsible for Billy's death is behind bars and Tyrone's anger reaches a boiling point. He's distracted in his classes and gets into a fight at school. Under the threat of possible expulsion, he meets with Father Delgado but even this doesn't seem to help. He ends up wrestling with the older man as he tries to leave the room. Instead, Tyrone finds himself in the Father's head and glimpsing his worst fear. Or was that a memory? Tyrone sees the results of a deadly accident and the priest sitting behind the wheel of a wrecked vehicle. The older man is out of it and is drinking from a flask. When Tyrone comes out of the vision, Father Delgado tells Tyrone to leave. The priest is still visibly shaken from being confronted by his own dark thoughts.
Fallout
Tyrone confronts his mother. He doesn't understand her reaction to what Tyrone has done in exposing Billy's killer. Adina Johnson takes a break from her ROXXON press release (SAY WHAT NOW?! I knew it!) and lays out the hard facts for her youngest son. It was never that his parents didn't believe his story. It was that they lost one son and here was another son who could prove to be a loose end for a murderer. Adina's worse fears are realized once she sees those lights blazing outside the Johnsons' home and a voice announces that Tyrone is wanted for the murder of O'Reilly's boyfriend, Officer Fuchs. Adina tells Tyrone to run and he does. Problem? Tyrone's quick getaway forces him to leave behind his cloak.
Tandy returns to the church where she left Liam after messing with his head. The place is a mess and he's found her stash. Dagger doesn't seem affected. Tyrone's words appear to have sunk in and her hurt over what her father did to her mother finally sends the girl running home. Tandy is ready to talk, but wouldn't you know that the same woman who murdered Greg is there and has a gun to her mom's head. Tandy better start throwing some light daggers.
Elsewhere, Mina appears to have recovered from her disastrous brunch with Tandy and Ivan. She's heading to work on the pipeline, but just as she gets there she witnesses another explosion. The same kind of explosion that turned the workers in Ivan Hess' Groundhog Day into murderous zombies. Mina is nobody's fool, she makes a run for it when the two men come after her. Run, Mina, Run!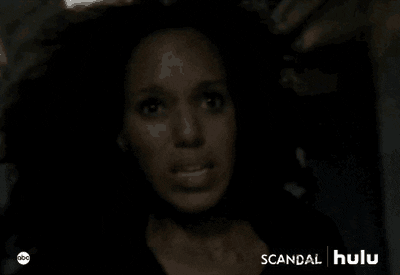 We've got one more episode left and that's it, folks! Thankfully, they announced the Season 2 pick up at San Diego Comic Con this past weekend. What are you hoping to see in next week's finale? It seems like some of Tandy's dark predictions regarding Ty's dark hopes are coming to fruition. Hopefully, we'll see them come together to find a way out of this mess. Throughout the episode, Father Delgado talked about how our heroes had to fall and hit rock bottom so that they could be reborn. He also talked about the birth of a villain. Was it Back Breaker aka Connors? We saw that police baton with "Back Breaker" engraved on the plaque hanging at the station. Was that the blunt object that O'Reilly found at the murder scene earlier? Is Connors the villian that was foreshadowed or could there be something even darker coming? Auntie Clarisse seems freaked about the whole thing. "Nothing in all the worlds that will destroy us like we will," Auntie tells Evita.
What does it all mean? Auntie knows exactly what ROXXON is digging up and it seems like Mina will know a little something herself very soon. What did you think of this week's all-new episode 1×09, "Back Breaker"? If you have any thoughts or comments on the episode drop them below or send us a tweet or post.
Cloak & Dagger airs Thursdays on Freeform at 8/7c
Photo Credit: Freeform/Alfonso Bresciani
You can also find the show on the Freeform app, Freeform website, and Hulu
Catch up on more recaps and interviews with our hit podcast, Brad and Cort Talk!