Marvel's Cloak & Dagger, Ep 1×07, "Lotus Eaters" aired on July 12, 2018
We know what happens when their powers clash, but what happens when Tandy and Tyrone figure out how to use their powers together? Tonight answers that question in full as the duo take a trippy ride inside Ivan Hess' catatonic head. Read further for my full recap of Ep 1×07, "Lotus Eaters".
The top of the episode kicks off with the most adorable flashback. We get a young Mina Hess using that tricked out Easy Bake Oven to create the infamous cardamom cookies for her dad, Ivan Hess. The cold open takes place the day of the rig explosion. Watching the interplay between father and daughter is bittersweet as we know that he will surely never have a chance to guess at his daughter's secret recipe. The series pilot gave us Nathan Bowen's POV from just before the rig exploded. This episode gives us Ivan's viewpoint and a few more clues as to what led up to the explosion.
Thanks to last week's episode, "Funhouse Mirrors", we know that Roxxon has been harvesting some new energy source. In the flashback, Ivan Hess freaks out when he finds out that the company never ordered the conductive shielding tiles that Ivan and Nathan requested. Cutting corners yet again. Ian wants to talks to Nathan, but it's too late. The rig explodes and leaves Ivan as the only survivor. Problem? He's catatonic and worse stuck reliving that final day over-and-over in his head.
Tandy doesn't know any of this yet. Last week, she glimpsed Dr. Hess' prison world when she touched his hand. In "Lotus Eaters", Tandy enlists Ty's help for a very special reason. She saw the same shadows hovering around the door to the prison world that Ty emits when using his powers. She's right. The two sneak into Hess' hospital room and use their powers to take one trippy mind walk.
Rig Zombies & Mad Doctors
Ivan Hess has been stuck in his own head for the past eight years and reliving the moments just before the rig explosion over and over again. He later tells Tandy and Ty that he lost count of his personal Groundhog Day after the 100,000th time that everything reset. Reality and his memories blurred to a point where he doesn't even know his real name or remember Mina. There's something awesomely Mad Hatterish about Dr. Hess and his interactions with Tandy and Tyrone.
Hess' dearly departed crew members from the rig have become terrors in his own mind. They zombify and act as obstacles between Hess and the core room. He's come up with interesting names for his former co-workers like Monsieur Flambed, Lolly, Axey, and Chainey. After Ty and Tandy arrive to save the day, Ivan Hess is largely apathetic to them and their fruitless attempts. He even levels a highly petty "told ya so".
Hi, Pumpkin…
Remember that phone call that Nathan Bowen decided to take the night of the accident. You know the one that had his full attention when he was driving with his kid on a particularly rainy night. Well, turns out the stakes were pretty high and that was an important call. Also, the person on the other end of the line? Ivan Hess. Tandy finds herself sucked into her own personal Groundhog Day after speaking with her father for the first time in eight years. Sure, it's not him but it's his voice and she misses him. Talking to him is like Tandy's new drug.
When Ty suggests they return to the real world to come up with a different plan, Tandy pretends to agree. When Ty returns to Hess' prison world on the rig, he finds that time passes more quickly there. Though he's been gone for less than a minute, he finds that time has reset more than 200 times. Things have blurred for Tandy in there as well. She doesn't even recognize Tyrone and is more blase about her encounters with the Monsieur Flambed and the rest of the dead crew. She's also found new ways to use her daggers in battle. How badass was it seeing throwing those daggers around?
Woah, Dagger. #CloakAndDagger
__________@olivia_holt pic.twitter.com/P70MfLW26o

— Cloak & Dagger (@CloakAndDagger) July 13, 2018
The End of Everything
Tyrone finally reaches his breaking point with Tandy and her refusal to listen to him. After she turns those daggers his way, Tyrone forces his partner to face the fact that she isn't really talking to her father. He urges her to ask the voice on the phone something that only her father would know. Since everything on the rig is a construct of Ivan Hess' fractured mind, how could he possibly know that Tandy was in the car that night of the explosion? Tandy is devastated when she realizes that Tyrone was right. More herself, Tandy and Tyrone try to get Ivan Hess to remember his life from before the accident. Thanks to Tandy's new friendship with his daughter, she knows something about the cookie that Ivan has been toying with throughout the episode.
She reveals Mina's secret ingredient, Cardamom.  Just like that Ivan starts to remember his daughter. This doesn't bring him out of his catatonic state. He must still get to the Core room as he told Tandy and Tyrone earlier, but the reason activating the kill switch didn't work for Ty was because Ivan had to be the one to pull the switch.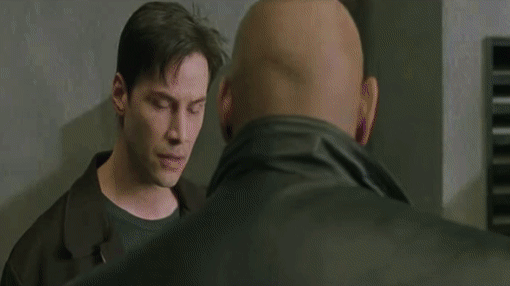 We got another cool scene watching Cloak and Dagger using their powers as they fight their way to the Core Room. Soon enough not only is Ivan awake in the hospital room and facing Tandy and Tyrone in the real world, but we also get a sweet reunion with him and Mina. Here's hoping that the Hess family will be sticking around.
Call Me Maybe
During their standoff in the prison world, Tandy admits that she doesn't really have anyone she can count on. No one calls her. So later when that phone rang back at the church, I initially thought Tandy would get a call from beyond the grave and that it really would be her father's voice. Instead, we got something even better. Tyrone was calling and he needed her support before he could listen to his brother's voice on an old tape they recorded together. "Press play," she told him and they listened to the sound of the two brothers joking with one another and trying their hand at freestyle. Between the sound of Billy and Baby Ty's voices and the growing connection between, Ty and Tandy, this scene served up so many feels.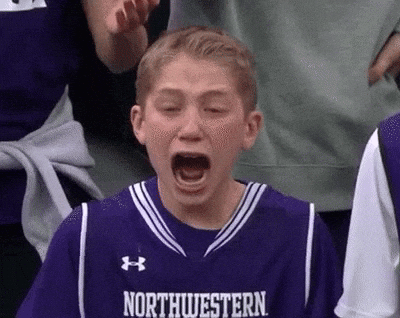 So what did you think of this week's all-new episode 1×07, "Lotus Eaters"? What did you think of Ivan Hess? What was your favorite part about Cloak and Dagger's trip into Ivan's personal Groundhog Day? Ivan's awake now and he's gotta have some answers for Tandy, right? What will they tell him about their abilities and what will Roxxon do about his sudden awakening? So many questions and the season is getting closer and closer end. How is it possible that next week is episode 8?  If you have any thoughts or comments on the episode drop them below or send us a tweet or post.
Cloak & Dagger airs Thursdays on Freeform at 8/7c
Photo Credit: Freeform/Alfonso Bresciani
You can also find the show on the Freeform app, Freeform website, and Hulu
Catch up on more recaps and interviews with our hit podcast, Brad and Cort Talk!