TV
'Southern Charm' 5×12: Crowning the winner and loser of 'Gone Girl'
Southern Charm Season 5, Episode 12, "Gone Girl", Aired June 21, 2018.
Welcome to the South y'all. Southern Charm brings the drama of reality TV with the grandeur of Charleston, South Carolina's gentility. This season has seen some turns and some twists, but no one was prepared to see Kathryn Dennis rise from the ashes and be the queen of Charleston. Pure Fandom is happy to announce that we'll be covering Southern Charm! To start, let's discuss the winner and loser of last week's episode, "Gone Girl."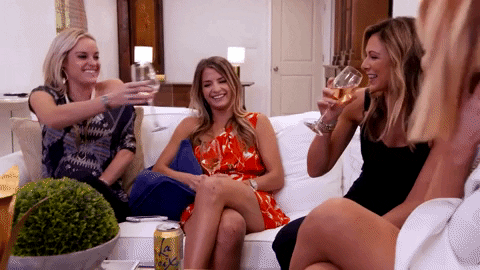 Loser: #HiAshley, aka Ashley Jacobs
Okay, so here at Pure Fandom we pride ourselves on positivity and inclusivity. However, if we don't stand up to bullies, what's the point? That being said, Ashley Jacobs is one hell of a manipulative bully. I am NOT here for it. At this point, I'll take Landon back. In small dosages, though, please. Since the beginning, she has been reprehensible. If my momma heard me beg a man for money and a ring as many times as she did, I'd have been beaten, booted, and kicked to the curb. Oh, and let's not forget that she's creating troll accounts to spread malicious untruths on social media. SMH, Ashley. Shake. My. Head.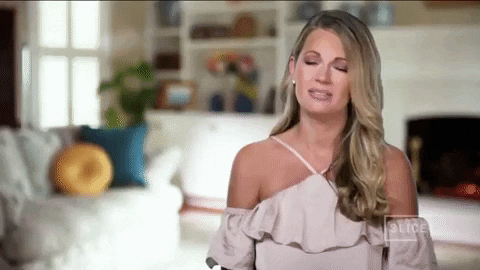 Ashley is the "Gone Girl" loser because she chose to whine to Patricia for a mess she created while refusing to fully take responsibility or make true amends. Absolutely insane. Thomas, Miss Pat published a book (order here) on Southern etiquette, ya girl could use it. Now, let's take a moment to comprehend that she JUST met Patricia and is already inviting herself over and crying about man troubles!! Man troubles, once again, that she created because of her irrational need to bring Kathryn down. From her horrible breathy "hi," to the fake sobbing, the meeting was a train wreck from start to finish. Ashley easily beat out Craig for this title. As for Craig, I won't say much besides the fact that he is a hot mess. He is fragile after all.
I'm still laughing about Patricia cutting Ashley off when Michael arrived with the drinks. As trustworthy as Michael is, these are not discussions for other people to hear. While I may not agree with Patricia's advice about just dealing with bad behavior, she's got a point about Thomas not changing. I mean, he was the man who gleefully created a political ad of himself dancing with young women while his pregnant girlfriend was kept in the dark. #RudeAF
Winner: Kathryn C. Dennis, badass of the century
Kathryn Dennis is shining, people. The bright red-head has turned over a new leaf and is kicking life's ass. As with any fight, you're bound to get knocked down. The most important thing is picking yourself back up and continuing the good fight. That is exactly what Kathryn did. For her to be on camera and to speak her truth, it must have taken incredible strength.
Kathryn opened up about having anxiety and depression. She also explained it may have influenced a lot of her previous behavior and why she was radio silent in this episode. Her story will encourage others and it is a huge reminder that mental health does not discriminate and it is so important to take care of yourself.
Kathryn admitted she had stopped taking her medication, which is so hard to talk about. It is not uncommon for people with mental health issues to stop taking their prescribed medication when they feel better. However, it is the absolute worst thing to do because you never know when life is going to try and smack you down, and more importantly, you may not realize how much your body needs those medications.
Mental health is not always about traumatic experiences or bad childhoods. Sometimes, your body just does not make enough of a hormone to keep you steady. Thanks to science, there are various treatments available to help your body receive what it needs. It's like any other health issue, whether it be a vitamin deficiency or diabetes. There is an awful stigma around mental health and we as a society need to shut that down. Thank you, Kathryn, for your strength. I know there are countless others who watched Southern Charm 5×12 and felt less alone. Kathryn is undoubtedly the uncontested winner of Southern Charm's "Gone Girl."
It will always get better. You may go through many tunnels in life, but there is always light at the end and that is worth everything. If you or a loved one needs support, please call 1 (800) 273-8255 (NSPL) or text HOME to 741741 (CTL). Both services are free. Each and every single one of you are important and worthy of a wonderful life.
Honorable mention: Cameran Eubanks, hot new mama
It's kind of awkward to joke so soon after the above convo, but I like to end on a funny note (at least I try). Friends, we finally got to see Cameran outside of her house post-baby!! Cam may not have been this week's winner, but she gets major props for learning balance and being a warrior princess/new mom! Plus, she looks freaking amazing! Also, I will definitely be an investor in her breast milk business, but only if she calls it "Straight From the Tit."
Southern Charm returns this Thursday on Bravo at 9/8c. Make sure you follow us on twitter, @Pure_Fandom and @SuryaCherian to get updates on all things Southern Charm, including new episode recaps!
Much love my lovelies,
(image: Bravo | Southern Charm)