Season 5 of The 100 is amazing and filled major revelations about our favorite characters, but despite the wonderfulness, there is something that the time jump is missing – the Bellamy Blake we once knew. Lucky for us, no matter the circumstance, there is one thing that has always puts our Bellamy loving hearts at ease – the best curly mop top this side of the apocalypse! To ease our current BB woes, let's look back at the many hairs of Bellamy Blake – none of which include a space beard!
#1 Drop it like it's hot – hair
#2 Sassy big bro – hair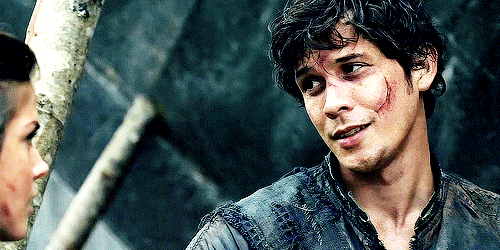 #3 Over it – hair
#4 "Did I leave the curling iron on?" face – hair
#5 Beard admiration – hair
#6 "Thunder, feel the thunder. Lightning and the thunder!" – hair
#7 Camp fire – hair
#8 An apple a day keeps the Grounders away – hair
#9 Wet puppy – hair
#10 Longing stare – hair
#11 Straight up hair porn – hair
#12 Post apocalyptic wind – hair
No matter what is happening on the show, look to those locks of perfection and you will find the Bellamy Blake comfort your The 100 loving soul so desperately needs!
Do you love Bellamy's hair as much as we do? Tell us your thoughts! Hit the comments or find me on twitter AND check out our The 100 Fandom Page for all of your The 100 news, recaps, and polls!
May we meet again!
Watch The 100 on Tuesdays on The CW at 9/8c! 
(Image: CW)