Long live the Queen, one might say. As Once Upon a Time has concluded its seven-season run a little over a week ago, we are eager to see where the stars of the show will end up. Most notably, Regina Mills herself — Lana Parrilla. While we don't have the inside scoop, we do have our own wishlist of which TV world Lana Parrilla should fall into next. But can Lana just play a queen forever?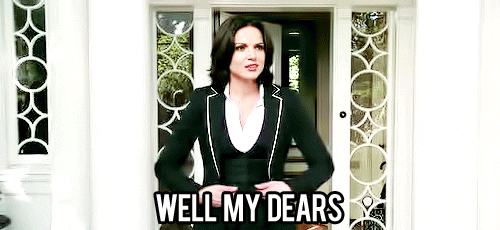 ABC's The Good Doctor
Who says she has to stray from ABC? Lana kills it in a dramatic role, and The Good Doctor is certainly dramatic. How awesome would it be to see Lana playing an ER doctor alongside this fantastic cast? I feel like she would make an awesome, BA surgeon with a strong attitude. Also, seeing Freddie Highmore and her in one scene together would be talent overload.
NBC's Timeless
On the theme of shows with "time" in the title, it only seems fitting. With so many historical figures incorporated into this show,  I would love to see Lana play some iconic historical figure in an episode. Perhaps a queen? Plus, maybe she would get to wear beautiful elaborate dresses again like she did with the Evil Queen. Again, a drama show is where LP shines.
Any comedy, really
I've met Lana once at SDCC during an interview, and she is hilarious and so well-spoken. I have also seen so many tweets about things she's said at conventions, and she seems like a hoot. Therefore, put Lana on any comedy show, and I am sure we would all be laughing quite a bit. While she's been hanging in the drama realm for the past seven years, I would love to see Lana in a comedy, just for a change. Throw in Bex Mader as a co-star, and you've got yourself a super thrilling comedy show. Like even the witty quips she made throughout OUAT's run were so well delivered.
ABC's reboot of Amazing Stories
Maybe Lana will once again work with OUAT's creators Adam Horowitz and Eddy Kitsis. It would be fun and nostalgic to see the three working together on another show. Not much of the show for ABC has been revealed, but from what I've read, I bet Lana could find a home within the show.
Wherever she ends up, we'll be there supporting her. What show would you like to see Lana in? Sound off below or tweet us!
Feature image by Lana Parrilla's Twitter