Once Upon a Time recap: Season 7, Episode 17, "Chosen," aired April 13, 2018.
Lana Parrilla made her directorial debut for a Zelena centric episode! At last, we meet Zelena's fiance, but we also uncover another aspect of her dark past. And let's not forget there's a murderer on the loose in Hyperion that has his sights set on…well everyone.
Leave the past and all its scars…
Zelena has a dark past. That much has always been obvious, as we've seen her struggles throughout the past couple of seasons. Nonetheless, our former Wicked Witch has turned over a new leaf to play on Team Hero. However, back in Oz, the connection between Zelena and Nick is exposed. It turns out that Zelena met Hansel and Gretel as they were about to become a meal for the Blind Witch, and she did nothing to stop it. Her main concern was being the only witch in Oz and driving the Bind Witch out.
When Zelena is hurt, a blind man tends to her. We see them falling for one another, and Zelena realizing that maybe she is capable of being loved. It just occurred to me that we have yet to see Zelena involved in a romantic relationship on the show. That weird scene between her and Rumple from season 3 excluded. Let's not go there. She has a change of heart and goes to free Hansel and Gretel. By the time she steals the witches eyesight, the children are nowhere to be seen. She find them back with their father, and things don't go well. He doesn't care that she has sight for him; he wants her gone. Before leaving, she decides to burn Hansel's arms a bit. Not cool, Z.
Finally chosen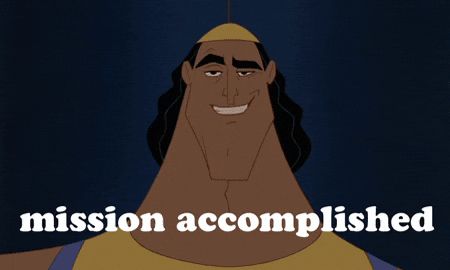 Zelena and Margot rush to the police station with the box of chocolate in hand. Rogers tells them to follow him, but Zelena has her sights on Rumple instead. Captain Curse isn't going to be the one to save her. She makes an excuse that she had to make a call, stealing away to Rumple. He makes a comment only Rumple could say that he's glad to see she's been chosen first for something. I am so living for his lines this season. It's like he just doesn't give a crap anymore, and I love it.
They go to a secret space, not quite his pawn shop, but pretty dang close to it. Rumple slides Zelena a remnant from her past. Yep, we get to see her green pendant once again! I like how Rumple has still managed to keep relics from their past lives like he always has. Zelena was right—can't take the man out of his pawn shop. It's time to let the wicked out because after all, "wicked always wins."
Worst friend award goes tooooooo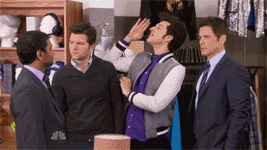 Nick! I am pretty positive that Nick wins the award for being the worst friend in the history of friends. I mean, what kind of friend kidnaps you and ties you up in the apartment? Apparently friends like Nick. He spews to Henry that his book is all real life, but Henry is a bit stubborn to take on the role of Truest Believer? Sound familiar to you? Sounds like Henry has a bit of Emma in him after all. I felt some Deja Vu with all of that. Emma was so adamant to believe Henry was just over his head. Just like Henry thinks that of Nick.
Then the biggest shock comes to light. Nick shows Henry Lucy's paternity test that points Henry as being her father. Of course he's like "nah bro." After a while, Nick is done playing games and leaves to go kill some more people. But not before telling Henry he's not the villain. Okay, dude. You literally just confessed to killing people. Like I said, an awful friend.
It's over, witches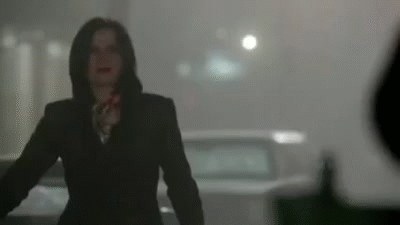 Rogers somehow finds Jacinda, and he questions her about the text she received from Henry. He asks her to read it again, and that's when they realize only Nick calls Jacinda "J." Bingo! With that in mind, Rogers peels out of the parking lot to hunt down the killer. And to save Henry's butt. Low and behold, Rogers finds Henry tied up and rescues him. Right in the nick of time.
Meanwhile, Nick has captured Zelena's "boo bear." I would never in a million years have imagined Zelena giving someone a pet name such as that. This is when she lets her wicked side come out to play. Despite not having magic, she knows that Chad has no reason to be brought into this mess of her life. She lies to Regina and out she goes to save her man. Nick starts revealing her past and the two get into a bit of a tiff. Zelena can really hold her own. You go, girl. Once she knocks him out, she confesses to Chad that she understands if her past effects the choice to stay with her. He, however, accepts her for who she is. I am so happy that Zelena finally gets a chance of happiness with someone who doesn't hold her past against her. Sure, she's done some heinous things, but literally, every character has.
Wait. No.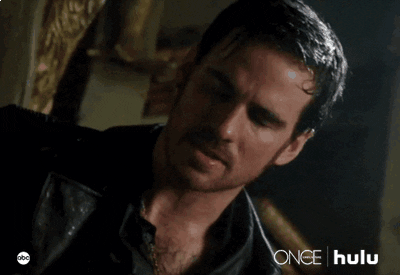 Henry arrives back to Jacinda and Lucy and all is good in the world. Except it totally isn't. Naveen tries his hardest to break off his ties with Facilier, but the man is kind of like the modern day Rumple. He stalks off and goes to find Nick in the interrogation room. Hyperion really needs to monitor their holding cells a bit more. Facilier tells Nick that he's too much of a wild card and uses his voodoo doll to kill him. That's not going to look suspicious or anything.
Regina and Zelena have a talk, and Regina decides that Zelena needs to go back to her old life in San Fran. No, this can't be the last of Zelena! Of course, I know somehow she comes back into play before the series finale. She tells Margot, and Margot tells her that she would like to stay in Hyperion as she's met someone. Zelena supports her decision, and off she goes to be with the man she loves. Bittersweet.
Only a few more episodes left. I am so emotional over that; we don't need that reminder. Nick is dead. Next up: Gothel! Seriously, she needs to go. What did you think of the episode? Sound off below!
Check out more recaps and TV news on Pure Fandom!
Feature image by ABC Press