TV
'This Is Us': 10 moments from Season 2 that captured our hearts
It's only been a week since the second season finale of This Is Us aired, but we are already going through serious withdrawal. How can we go about our day when we don't know if Kate and Toby are enjoying their honeymoon? Or if Deja is still acting out? Or what is going on with Tess and Randall in the future? So many questions!
While the date for season 3 is unknown, there are still plenty of things we can think about regarding the second season. There are theories we can come up with for when the show returns later in the year. There are tissues to stock up on because, let's face it – we need them.
We wanted to take a look back at some of the top 10 moments from season two. It's hard to even choose when there were so many beautiful moments that touched our hearts or made us cheer on the Pearsons.
1. The wedding:
There were so many beautiful moments in the last episode of the season alone, but the truly touching scene was the wedding, overlaid with a montage of Jack telling young Kate that she will one day marry the man of her dreams. Even though he is not there in person (sobs), his screwdriver makes an appearance in her bouquet.
2. The fire:
Okay, before you all throw your Terrible Towels at me, it wasn't the best moment for the family, but the execution of the episode and the actions Jack took were powerful. Even though this horrific event led to the passing of our patriarch and ultimate dad, it was beautifully executed. We saw just how brave Jack was as he attempted to rescue the most precious possessions he had. It was heartbreaking, scary, and somehow moving all in one.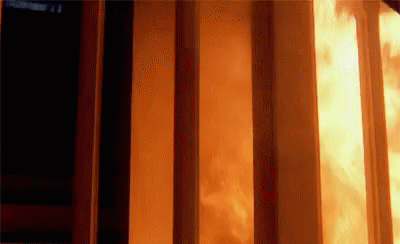 3. Kevin and Rebecca:
Kevin went through a lot of development this season as he wrestled with his demons. He still has work to do, but the one area he has been working on is his relationship with his mother. One of the most moving moments in the series has got to be when she tells him that Jack sent him to her to make her laugh on the anniversary of his death.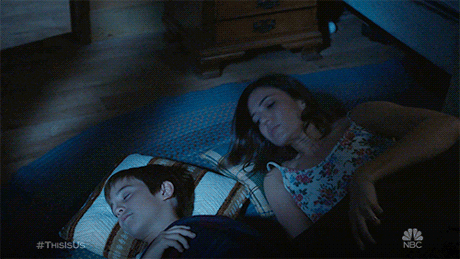 4. Calling out racism:
Rebecca's mother drove her crazy but she never got the courage to really speak out against her until she had Randall and realized how her attitude was geared toward him. Going into mama bear mode, Rebecca called her out on her racism and not recognizing Randall for the truly special boy he was. This was a powerful episode and scene that showcased just how much Rebecca loved her child and would do anything to protect him.
5. Toby's excitement:
Even though the outcome didn't turn out as they wanted it to, Toby was so adorable when he excitedly told strangers in a small shop that Kate was having a baby. Seriously, where can we find our own Toby?
6. Little Chef:
Little Kevin was so cute when he attempted to make a special dinner for his parents, only to have his dad accidentally ruin it by not turning the oven on. His brief display of waterworks followed by a hasty exit proved he was destined to be an actor!
7. Fostering:
Randall and Beth's journey in being foster parents was amazing to see as they dealt with the ups and downs with their foster daughter, Deja.
8. Brotherly love:
We love seeing the growth between Kevin and Randall and how their bond as brothers has changed since they were kids.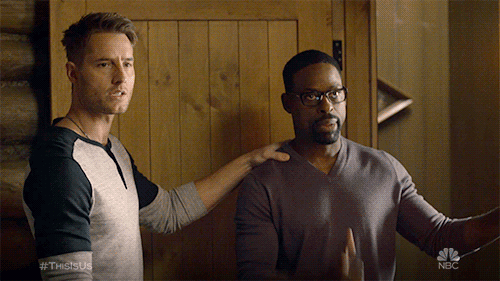 9. Letting go:
Kate's journey this season was dealing with letting go of the pain and guilt associated with losing Jack. Her final act of spreading his ashes in a special spot was like closing the wound she carried around for years.
10. Glimpse into the future:
One of the best things about the show is it gives us glimpses into the past, present, and future. Getting to see what the Pearsons will be going through gives us so much excitement and anticipation for the upcoming season.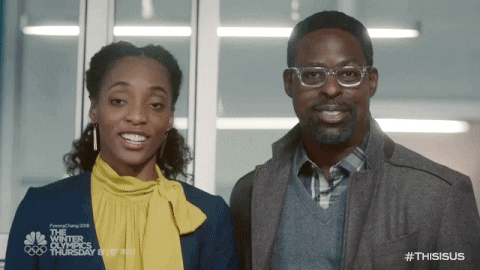 What have been your favorite moments of season two? Tell us in the comments below or find us on Twitter!
(Featured image via Ron Batzdorff/NBC)