Shadowhunters season 3 premiere recap: "On Infernal Ground," Aired Mar. 20, 2018
We did it, guys! After what feels like forever, Shadowhunters is finally back and ready to kick off its new season! We've waited long enough, so let's jump right into our top 10 moments from tonight's premiere!
1.) Clary becomes a Shadowhunter: It's official! After defeating Valentine once and for all, Clary is finally a full-fledged Shadowhunter.
2.) Alec tells Magnus about Idris: Alec is offered a position on the council in Alicante, which is considered a huge honor. I know we're all super proud of him, but what would this mean for Malec???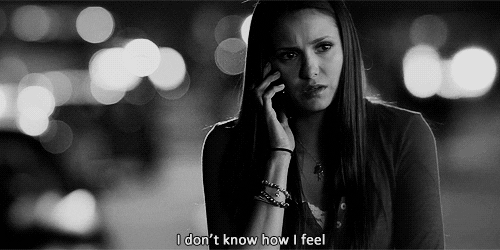 3.) Clary chooses her weapon: It comes as no surprise that one of Clary's daggers belonged to her father and the other to her mother. Like Luke said, you don't choose the weapon, it chooses you.
4.) Simon's performance: Okay, he may have been forced to do it for the Seelie Queen, but every time Simon sings, I get actual chills.
5.) Jace hallucinates Jonathan: Coming back from the dead definitely does not come without some side effects. Apart from feeling altogether weird, Jace keeps hallucinating Jonathan coming back to kill Clary.
6.) Clary kills the nurse-demon: After possessing an unsuspecting nurse, we start to have a bit of a demon problem. Thankfully, Clary is there to save the day and she absolutely kills it (no pun intended).
7.) Ollie learns the truth: After she is attacked by a demon, Luke finally tells Ollie the truth about who he is. And let me just say, it's about time.
8.) Alec chooses Magnus: Magnus decides to be honest about his feelings and confesses to Alec that he doesn't want him to go to Idris. Alec makes it clear that all he cares about is how Magnus feels and that he's not going anywhere. I'm fine. I'M FINE.
9.) Simon is freed (or is he?): After actually tying him to a tree and branding him, the Seelie Queen tells Simon that he's free to go. But let's be real—there's gotta be some sort of catch here…
10.) Lilith is ready for a fight: I guess there's no stopping the mother of all demons when she's angry, and as we saw in this episode she's about to raise hell (literally).
Shadowhunters airs Tuesdays on Freeform at 8/7c
Featured Image via Freeform