TV
'SEAL Team' 1×14: All the highlights from "Call Out"
SEAL Team Season 1, Episode 14, "Call Out," Aired February 28, 2018.
The Winter Olympics came and went and all of our favorite shows are back. Congrats to Team USA on so many victories and accomplishments! I wish I was as cool and as graceful on a snowboard. I'd probably sever my spinal cord in a freak accident trying to carry the snowboard to the starting point. Luckily, Florida does not have any major snowfall. Another place that doesn't currently have snowfall is Jalalabad, Afghanistan which is where our boys went in this episode.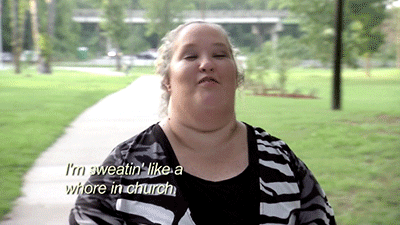 David Boreanaz has brought to life Jason Hayes, a Navy SEAL who leads one of the Navy's SEAL Team 6 groups, Bravo Team. Boy, can they can kick some ass. SEAL Team is only in its first season, but it amazingly balances the many dynamics between the missions, the team, and their families. SEAL Team properly portrays these individuals as imperfect heroes in a world of Captain America and Supergirl. These characters are human, they have struggles, and we are here for it. Actual military men and women are not perfect, but that does not take away from the fact that they risk their lives day in and day out to protect the rights of each and every person in the good ole U.S. of A.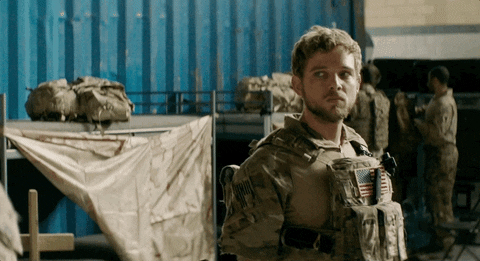 In SEAL Team 1×14 "Call Out," Hayes and his boys return to J-Bad to bring in Tariq, an individual involved in Echo Team's demise. Let's go through some of the highlights of the episode.
STRAPS are new
Staff Sergeant Vanessa Ryan, played by White Collar's Marsha Thomason, joins Bravo Team to basically everyone's dismay. The Cultural Support Team (whatever that is) orders that Ryan join to add a touch of femininity to the group. In all seriousness, it was an important call. Extremists can get touchy when opposite genders who aren't related interact. Plus, it worked out. Ryan shined for being confidant in herself and ignoring the hostility from the guys and Davis to save a woman who was deaf.
Honestly, knowing ASL is a pretty dope skill. I've always wondered why more people (myself included) don't learn it as it would be very helpful in so many situations. The music is a little too loud? Sign your conversation. Do you want to leave an event, but your friend is across the room and you don't want to scream, "I have an appointment with my bed and Netflix?" Get their attention and sign yourself a way home. It can be helpful AF. More importantly, those whose only form of communicating is through ASL can have a lot more people they can converse with.
Clay is the translator extraordinaire
Clay is the newbie everyone likes, but is hazed. The only thing is, he's pretty good at everything he does so the hazing takes a break halfway through each episode. Do y'all think they're still counting cases of beers owed when they're deployed? Will Clay have to buy a truckload as soon as he gets back for backed up beer case quantities?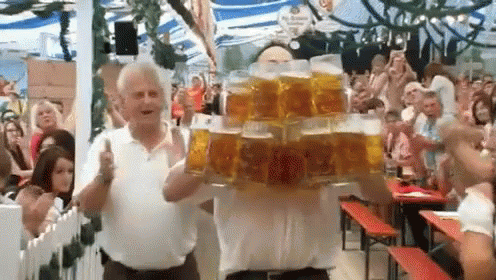 Once again, Clay comes in clutch with his language skills. He was brought on a mission while still in BUDS as a STRAP because of his abilities to talk to the locals. It helps save lives and time. In SEAL Team 1×14 "Call Out," it saved an innocent woman's life. Sure, she was deaf, but her husband only let her out because he understood Clay's order.
High stakes culprit
Thanks to one of the greatest members of Bravo Team, Cerberus the dog, the boys got another bad guy, Kamal. Kamal was attempting to detonate a bomb to kill our guys, but Hayes put an end to that plan. Mandy decided to pressure Azeem, Tariq's lover who they had in custody. Mandy realized he really wasn't aware of what was going on, but still had one critical piece of info.
Azeem explained that Tariq told him to "forget the man in the red car." There aren't exactly a bountiful of red cars in Jalalabad, so journalist Paul Moray who has been hounding Mandy for time with Bravo Team was actually helpful. Unfortunately, our bad guy is a red Mercedes driving police commissioner. This brings about a lot of issues. I mean, you can't just bust down a police commissioner's door without waging a mini war. The whole team has to be careful and play their cards as safely as possible.
Honorable Mentions
Cerberus is A1. He climbed on top of a bunk bed, survived a stabbing, and saved Bravo Team's butt with his bomb sensing/smelling and ominous sitting.

SEAL Team | CBS

Ryan and Davis might actually be friends. Yay!

Giphy

Alana has sadly filed for divorce. I hope Mandy does not become an interest for Jason. Jason and Alana forever, you guys.

Disney | Giphy

The Brass really need to learn about feng shui or at least switching around beds because sleeping in your dead friends' bunks is horrible.

Disney | Giphy

Lastly, may the "talisman" as Sonny called it bring Clay and our team some hardcore protection.

NBC
Let us know your thoughts in the comments below!
See you guys on Wednesday, #WheelsUp – Surya.
SEAL Team returns Wednesday, March 7, 2018 at 9/8c on CBS.
(image: SEAL Team | CBS)