Guess what day it is? That's right, it's Colin O'Donoghue's birthday! In honor of our favorite pirate and one of the coolest dudes, we are celebrating his birthday through gifs. You're welcome. (Yes, I do realize the headline is a really bad pun. I've never been good at headlines.) So, without further ado, here's a whole bunch of Colin O'Donoghue playing Captain Killian Jones. Or if you prefer his more colorful moniker: Hook.
Let's start this article off right and begin it with Colin playing a Dark Hook. My favorite.
Here we have brooding Killian who still has the utmost love for rum. Once a pirate always a pirate.
I AM SO SORRY. Or am I? Here we have a very heartbroken Killian. Okay, actually this is kind of painful to look at. Why did I do this?
Changing pace to something lighter….here's past Hook totally falling for Emma.
Be still my heart. A very caring Killian watching as Emma opens her heart to him.
Oh, wow.
Emma had some mad restraint during this scene. I would have fallen out of my chair at that point.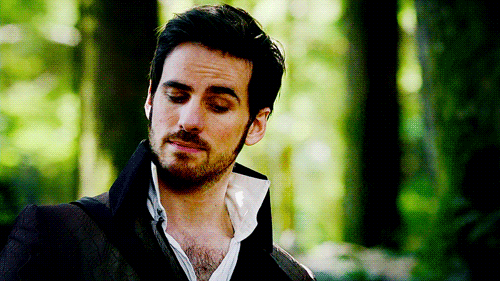 This may be my favorite gif ever. I also feel like I may say this a lot, but I mean it every time.
This post may be getting away from me, but I don't hear any complaints. Do I?
Let's end it here.  Cheers!
All good things must come to an end. I could have kept going; I really could have. Happy birthday to Colin O'Donoghue! You are a wonderful Captain Hook, and the fandom couldn't be happier for you to play him!
Feature image via ColinODonoghue Daily‏