The Good Doctor 1×11 recap: Season 1, Episode 11, "Islands Part One," aired Jan. 8, 2018.
Welcome back after a short hiatus! You know, we really need a fandom name for those who watch this show. Hmmm…I'll come back to that once my mind decides to be creative (I blame school for that). Well, drama is once again abound as we find out where Shaun really went hiding. Let's dig in!
Crossing the lines and hiding friends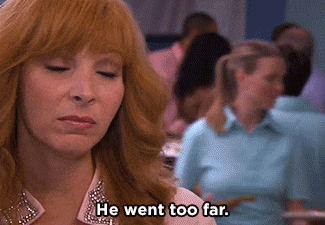 As we left off with Shaun missing, the winter premiere picks up with Glassman ending up at Lea's door. The man is clearly distraught and worried about Shaun, so he goes barging into her apartment. She tells him to get out of her house or she'll call the cops, but he's not having it. He starts calling out for Shaun, eventually giving up on trying to find him in her apartment. I have to say, he crossed a line there. I get that he cares for Shaun and wants to ensure that he's safe, but at the same time, you don't just go around barging and peeping through someone's house when they've asked you to get the heck out.
Meanwhile, we see that Shaun is at her house, hiding between her pull out bed. Hmmm that must not have been very comfortable. Glassman returns to the hospital, and Dr. Andrews is telling him that Shaun's absence is concerning. Not for the same reason that it's concerning for Glassman. No, Andrews tells Glassman that he advocated for Shaun, and he expects Shaun to show up and prove his worth. Is it just me or is Andrews being a little butt lately?
Wooo road trips and hangovers!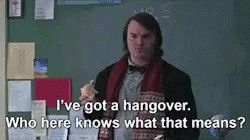 Lea convinces Shaun to call off work since he's never done so. She wants him to let loose and live his life. I like that Lea is being a friend to Shaun, but at the same time, risking someone's job for a road trip might not be the best idea. Or am I just really lame? The verdict is out on that one. Anyway, he eventually agrees and decides to live it up with her. She takes him along for the ride in her fancy car inherited from her deceased grandfather. Lea even encourages Shaun to drive the car, even though he's never driven before. After swerving off the road, Shaun is a little shook. (I hate that I just used that word) Lea calms him down, blaming herself for it. It was right there that I saw that she really cares about Shaun, and that's why I'm not totally made at her for making him be a rebel.
As the road trip progresses, her next task is to get Shaun drunk. He drinks a shot, that he actually likes (what the what), and eventually, the two get a little drunk. Drunk enough that they get up on the stage at the bar and sing karaoke. Looked like a good time to me. When they get back to the motel (why didn't they stay at Bates Motel, lol….), Lea tells Shaun that she wants him to kiss her. Which he does, and he admits that it was his first. My heart is swelling, guys. Then, you know, because he drank too much, runs into the room to barf. Poor Shaun therefore gets his first ever hangover.
Yas, Claire
Back at the hospital, Claire confronts Doctor Inappropriate that he needs to admit to what he did or she will end up. Or in words similar to that. You go, girl. Have I mentioned how much I like how fierce and brave Clare is? Because I do.
Her and Melendez team up for a kidney transplant surgery of two twins connected to one another. In a life threatening situation, the twins decide to undergo a surgery that would separate them, but soon, one of the girls is hesitant. The group of doctors decide that they need Claire to talk to the girls because she knows how to relate to the girls. She does, and the one twin agrees to undergo the surgery. Claire earning her worth as not just a doctor, but an educated woman, is so well deserved. I am so here for this.
Quickly, that conversation between Melendez and Claire about having kids was thick with tension. Was it not? Claire seems to be still hot for Melendez, but what's up with him suddenly confiding in her? Whatever it was, Melendez tells Jessica that she wants to be with her, even if it means he can't be a dad. However, he promises that he'll still find a way to be a father figure. I really like Melendez…I still can't believe that I do!
This is where I bite my nails in nervousness
So phew. In terms of Jared, he tries to realize with Dr. Innappropriate, but he's like nah man. However, Andrews calls him later in the episode to tell him he heard about how he stuck up for Claire, and he would be happy to give him a recommendation for another hospital. ANOTHER HOSPITAL. How dare you, Andrews?
In road trip land, Lea breaks the news to Shaun that she's quitting her job to work at her late grandfather's automobile garage. Yes, chase your dreams! However, this does not float well with Shaun because he finally found someone who he likes. And gosh. Everything is just falling apart!
I am really excited to see how this half of the season goes down. As of right now, just so we're on the same page, Andrews is currently on my list because dooooddd. Why are you being so rude? Anyway, bring it on, The Good Doctor! What did you think of the episode? Sound off below!
Check out more recaps and TV news on Pure Fandom!
Feature image by ABC Press