Best Once Upon a Time season 1 episodes hand picked!
As the hiatus drags along, I have decided to do a series of posts over the course of the next 6 weeks. I will be picking my favorite episodes from each season of Once Upon a Time. Obviously, this week is my picks from season 1. It's been a while since I've watched season 1, so bare with me. I don't remember many of this episodes! Okay, but do you guys remember Gremma? Throwback.
1×01 "Pilot"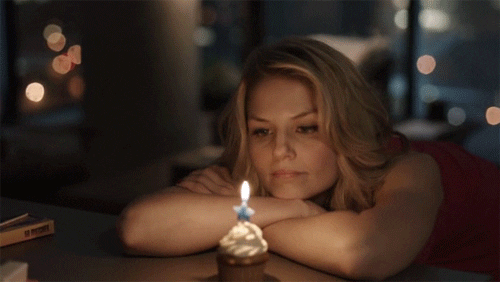 An obvious favorite episode, but a monumental episode nonetheless. The first episode was where all of the magic began and where we began to fall in love with the show. Sometimes pilot episodes can make it or break it. With OUAT, I was hooked from the start. Who doesn't love a spin on fairytales? We were introduced to characters who we've grown to love over the last few years. It was the beginning of the journey of our favorite heroine, Emma Swan and the rest of the Sotrybrooke gang.
1×18 "The Stable Boy"
Shoutout to Liz, one of my bosses for Pure Fandom, who helped me with picking season 1 episodes. She reminded me of this episode, which is where we saw where the hate Regina feels for Snow is revealed. It's also within this episode that we see why Regina turned to the dark side. Her mom was the worst! Also, this is why we don't tell Snow secrets. In Storybrooke, we saw the point where Emma takes Regina DOOOOWWWNNN. Aka she finds out she's been having Sidney conspire against Mary Margaret and her about the whole Kathryn murder thing. Talk about shady happenings in Storybrooke. Honestly, everything was pretty shady in season 1.
1×03 "Snow Falls"
We got the background story for our favorite true love couple. Next to Captain Swan, of course. There is no love greater than that of Prince Charming and Snow White. Even if that love took some time for them. Trapping a woman in a tree net isn't the most romantic thing, nor is stealing a man's ring. But Snowing never had a traditional life. It fit for them. Back in Storybrooke, Mary Margaret decides to read to comatose David from the book of story tales. It's this episode that David is shaken from his unconscious state. I liked this episode because we saw the rocky start Snow and Charming started with, which made their love even more important. They had to fight for it. We also got the iconic line of "I will find you. I will always find you." BAM!
1×12 "Skin Deep"
I know a lot of Rumbellers really dig this episode. Although I am not the biggest fan of Rumbelle (don't throw apples at me!), I do have to admit I liked this episode and backstory. I was surprised to see that Belle would be paired up with Rumple. This was also the first episode where Belle was introduced, brining seasons of bookishness to the show. We also have one of the shows biggest awkward moments when Rumple catches David buying a Valentine's card for Kathryn and Mary Margaret. I still cringe about this. Plus, it's always fun to see how the couples on the show fell in love. Belle and Rumple had an unconventional meeting, as in he basically kidnapped her, but he grew on her.
1×22 "A Land Without Magic"
This episode is where s*** started to go down. Well, even more so because magic was welcomed to quaint Storybrooke. We see a monumental moment for Emma within this episode. She finally believed that yes, magic was actually a real thing. After slaying a dragon, it would be a little hard not to believe. Although, she's not yet sold on being the Savior yet. But stuff like that takes time to take in. And after 28 years, Emma Swan finally got the family she forever longed for. It was a bittersweet episode. Suffice to say, the season 1 finale was the start of everything. Because "it's the start of something new…" If you got where that line is from, you win.
Now I am feeling all kinds of nostalgic. From the rise of the Evil Queen to the breaking of the curse, season 1 took us on quite the ride. What's your favorite episode of season 1? Sound off below, and see you next week for season 2 favorites!
Feature image via buddytv.com