The Good Doctor 1×10 recap: Season 1, Episode 10, "Sacrifice," aired Dec. 4, 2017.
Now this is how you do a midseason finale! This episode was a strong way to send off the fall season until the show returns in early January. Of course, we were left with some killer cliffhangers, but that happens all the time. I am what the kids nowadays say, "shook." Let's dig in!
A lot of bros and respect
It's the luck of the draw this week as Claire, Jared and Shaun pull for the patient they are working on. Jared and Shaun are sent with Melendez and Andrews while Claire is sent with some dude named Coyle. Shaun and Jared meet a professional esports player whose arm is in danger of him never being able to play again. They also find out he has brain cancer, but thankfully, the man lives. However, he'll need some time to recover.
While I thought this patient was a bit annoying with him calling the doctors "bros," I also think this guy was awesome towards Shaun. Instead of asking him what his problem was, he treated Shaun with respect. In fact, he told Shaun that he needs to be respected from the other doctors because he saw how Melendez shut down his suggestion. So Shaun takes what the patient says to heart. Going as far as complementing Melendez's hair during surgery. His schmoozing game is strong; take notes, people. However, I 5000 percent agree that Shaun deserves respect, as he's a genius!
Paging Dr. Scumbag
Claire is tasked with a patient who is having some leg issues. How it resulted, you might ask? She spun too hard in her spin class. I knew working out was dangerous. This further proved my point. While in surgery, Coyle is being so flirty with the female nurses and doctors. Almost to the point where I questioned how the man got this far in his career. I wanted to slap him across the face.
I also wanted to slap the faces of this patient's co-workers. She discloses that she heard them talking about her cankles, and how if she wants to prove her worth, she needs to look good. I love how they touched upon sexism in the workplace. It's an issue that is relevant, and it's important to know no matter your shape or size, you can succeed on your brains and not your look. Let's hear it for strong, independent businesswomen who power through stereotypes!
Feeling uncomfortable with Coyle, Claire tells Shaun and Jared about him. Jared, however, brushes her off, as if she's being dramatic about Coyle's attitude. She returns to the patient's room and while in there, Coyle asks Claire out, hinting to her sleeping with him. Claire, being the awesome woman she is, tells him to back off and respect her no. Coyle rounds on her, telling he knows she's "banging" Jared. He tells her that if she reports him, he'll report her for misconduct. Oh man, this doctor deserves to get fired and also for someone to break his arm. And legs. What a scumbag. Also, a grown, smart man using the phrase "banging?" Come on.
Father/daughter and therapist probz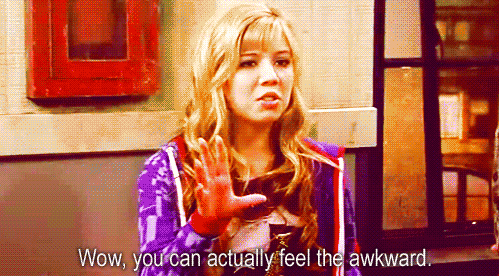 Melendez and Jessica are at dinner with her father, who seems like a snotty rich dude. Turns out, he is. He tells the couple that he's going to pay for their wedding, but they both tell him they're successful and capable of doing so themselves. Talk of kids starts to come up, and the tension is awkward! I felt second-hand awkwardness from my couch. They get into a little tiff, which results in Jessica's dad peacing out.
Meanwhile, Shaun is trying his best to avoid going home to the in-house therapist. In turn, he's also hard core avoiding Glassman as well. I think Glassman is being pushy with Shaun, but at the same time, I know how much he cares about Shaun. He wants what's best for him, even though Shaun disagrees with him. So, Shaun has been spending the night in a janitor's closet. When a janitor finds him in there, Shaun asks the man if he were to died tomorrow, is he satisfied with the life he's lived. That actually really got me thinking. Powerful stuff right there. He tells Shaun yes and offers to show Shaun pictures of his family. Shaun simply says "no," and it's then that I realize that is SO me when people try to show me pictures.
Holy cliffhangers!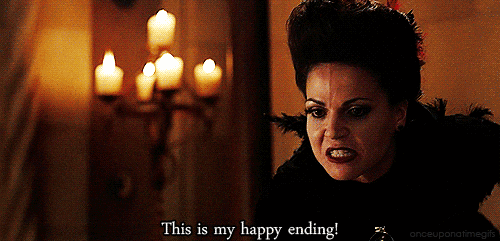 Ah, and here comes the cliffhangers that left me with my mouth open. Or more like live tweeting my frustration about a month long wait for a new episode. Glassman confronts Shaun in the lobby to take him home, but Shaun lashes out on him, hitting Glassman in the face. Shaun is clearly distressed, and my heart just breaks for the both of them. And then my heart just goes ahead and breaks again as Glassman finds that Shaun is not at his apartment, and his things are also gone. OH MAH GAWD.
Claire tells Jared about her confrontation with Coyle, and low and behold, Jared finds Coyle. This is where I applaud Jared because he shoved Coyle against a locker, threatening him that he would not treat or talk to Claire like that ever again. Yes!!! However, maybe he should have stayed in his own lane. I love that he stuck up for him, but when Claire returns with her meeting with Andrews, she finds that Jared has been fired. Gosh dangit! No, the scummy doctor needs to go, not Jared.
Melendez and Jessica are having problems of their own too. Jessica reveals that she doesn't want children, and the sad look on Melendez's face says it all. I'm not sure how they're going to settle things, but I need to know. Again, my heart.
Suffice to say, trouble is brewing at the hospital, and I need to know what happens next. It was a perfect conclusion to the first half of the season, and I'm ecstatic to see more of this show. Also, can we all appreciate the awesomeness of all the actors, writers and crew on this show? One of the most spectacular, well-meaning shows on TV.
Check out more recaps and TV news on Pure Fandom!
Feature image by ABC Press