TV
"Original Team Arrow" takes us back at Heroes and Villains Fan Fest
"Original Team Arrow" Heroes and Villains Atlanta panel recap
Stephen Amell, David Ramsey, and Emily Bett Rickards really hit us hard with nostalgia when they took the stage in Atlanta this morning. Even though the show has changed and evolved during the years, Oliver, Diggle, and Felicity have always been the heart of the show. It was great to see the actors come together and bring us back to the early days of Arrow.
It turns out David's birthday was the other day so they brought him a cake onstage! Funny enough, Stephen immediately took a giant bite out of it.
Someone even dressed up as a Big Belly Burger Employee just like Felicity back in Season 1!
When asked about how exactly Oliver got custody of William, Stephen wasn't quite sure. He said there was defiantly some gaps that he would like to get filled in eventually, like what happened to William's grandparents? Stephen continued on to say that he hopes we get to keep exploring William's story with Oliver.
A fan also asked the cast to play 2 truths and a lie about the crossover episode! Emily said:
She's in it
She's not in it
Olicity kiss
Hmmm this is a hard one…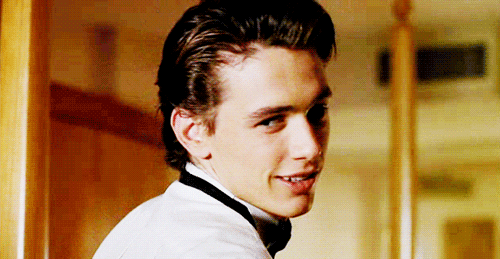 The panel ended with each of them singing their favorite song from the 80's! To quote David, Stephen Amell's vocals were definitely "hard to follow up!"
Images via Heroes and Villians Fan Fest