Once Upon a Time 7×06 recap: Season 7, Episode 6, "Wake Up Call," aired Nov. 10, 2017.
Holy *inset explicit here* was that an insane episode or what? The more our characters wake up, the more anxious I get over the story line. Especially after Ivy dropped that bomb on Regina tonight. Woah. I didn't see anything coming tonight. Let's dig in!
Roni is momma bear
I love how the episode started with Roni grabbing her bat to go beat Victoria with it, because LOL. Even though she's cursed, Roni is still as protective as Regina when it comes to Henry, and I really love that about her cursed persona. The more the episode progresses, we see that Roni really cares for Henry. We saw that when Henry showed her the Insta posts Ivy posted of the two of them. She was internally screaming, as was I. My favorite was Ivy's hashtag #Drunkoween. Roni pushes Henry to make it right with Jacinda. They're her OTP. Ivy is trying to get in the way of her ship. I feel that.
Apparently Killian Jones, the master of wooing women, didn't teach Henry to flirt very well though. Despite that, Henry goes to find Jacinda who is fixing her food truck herself. Can we just appreciate that for one moment? Applause for the independence of women on this show please and thank you. So, Henry decides to go all 80s movies and stands there with a boom box of sorts. After he awkwardly tries to flirt, Jacinda warms up to him.
Regina the teacher
Back in the other realm, we see Regina come across Drizella almost being eaten by a flower. She goes to rescue her, but is annoyed to see who she just saved. Drizella softens Regina to her after telling her that her mother is awful, and she can't seem to win her approval. Regina really sympathized with that because she went through the same thing with her mother. Ugh, Cora was just the worse. I wasn't mad at Mary Margaret for murdering her way back in season 2.
Anyway, Regina decides to help Drizella with magic, but not in a dark way like Rumple taught Regina. However, it turns out that Regina definitely should NOT have told Drizella about the Dark Curse. Drizella plans to totally destroy her mother, and Regina advises her against it. Regina goes after her to see Drizella with the prince, who she murders. That sets off a chain of events that Drizzella then announces she'll be enacting a curse so powerful that nobody, not even the heroes, will be able to destroy it. Yea, you read that right. Drizella cast the curse, and I so did not see that coming. That was like a slap in the face. I really thought Tremaine was responsible for the curse. Crazy, right? Also, Drizella is really good with magic!
Also, at some point, they run into Rumple. Ah, reunions.
Uncovering mysteries around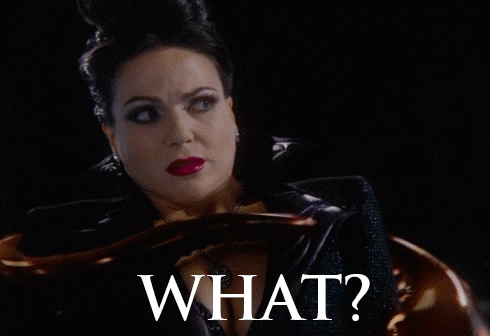 Meanwhile in Hyperion police force, Weaver has just been omitted from the hospital. Rogers tells him their boss expects him to rest, but Weaver is super salty, so he ignores that request. When the nurse pushes a wheelchair for him into the room, he practically melts her with his gaze. Then he acts super extra and kicks the wheelchair. Rogers and Tilly watch him leave, and Rogers corrals her help in the Eloise Gardner case. But Tilly is being a bit unhelpful with him. Later that night, Rogers goes alone to a man's house where he finds him dead on the floor. *suspenseful music blares in the distance*
Lucy is all about trying to get Roni to believe her about her real identity. So, they pay Weaver a visit to find out if a woman named Regina Mills adopted a little baby boy from Boston. It turns out, there is no records of that.
Then we have Ivy. Ah, Ivy, you manipulate little snake. She's working closely with the witch up in Victoria's tower, trying to get her to unearth her vicious eating plant that almost killed Drizella back in the other realm. Turns out, the witch's magic seems to be making an appearance.
The OMG reveal
This is where it gets interesting. Ivy pays Roni a visit at work. After she slips something in her drink, Roni starts having visions. There's visions of Snow and Charming. Of Henry. There's even a glimpse of Emma in one. We see that Roni is seeing her real life flashing literally in front of her eyes. It's then that Roni comes back to reality, and here we have Roni transform back in our Regina. She's pissed to say the least.
Ivy reveals that despite Regina's hatred towards her, she can't break the curse. She made it so heroes wouldn't ever be able to break the curse. In fact, if it is broken, a loved one will die. Goodness, Regina was a really good teacher for Ivy. That's right; this means Henry and Jacinda have to be torn apart, otherwise it will be the kiss of death. Like literally. What a freaking mess. I really thought Ivy was going to turn over a new leaf. That's not going to happen.
More characters keep waking up. Before we know it, everyone might start waking up, and things will get real interesting then. Next week's episode, which is a two-parter, seems to bump up the action. Bring it. What did you think of the big reveal? Sound off below!
Check out other recaps and TV news on Pure Fandom!
Feature image by ABC Press