Gotham recap: Season 4, Episode 08, "Stop Hitting Yourself," Aired Nov 9, 2017
The crowd at Cherry's chants "stop hitting yourself" as Grundy beats his latest challenger with his own arm, freshly torn from the socket. Apparently, that move has become something of a trademark for Grundy, and it's easy to get swept up in the excitement.
Also, Nygma does an impression of Penguin that is extremely amusing, and Selina's "little girl" voice is pretty convincing. Every impression in this episode was funny, and the episode is worth watching for Nygma's Penguin impression alone. With a title like "Stop Hitting Yourself," I figured the episode would be more comical than usual, and I was not disappointed. Let's jump right into all the fighting and the rivalry and the realizations.
Nygma and Zombie Butch
Cherry's is the place to be! Nygma and Grundy have become minor celebrities in the Narrows. They put on a little skit before Grundy's fights, featuring Nygma playing a pretty comical Penguin. Grundy – the reigning champion – is the crowd favorite and a kind of hero for the Narrows. The two best buddies have it good there.
And then Barbara, Tabitha, and Selina come in. Penguin hired them to kidnap Nygma when he got word of the impersonations. But this is Gotham, and things hardly go as planned. Lee tells the people of the Narrows that Cherry is Penguin's Narrows informant, which leads directly to Barbara killing Cherry. Thanks to Barbara's fatal shot, Lee becomes the leader of the underground ring – and by extension – the people of the Narrows. I can't wait to see more of Lee's.
O Captain! My Captain!
Jim Gordon gets a promotion; he is the new captain of Gotham Central. But he refuses to take the job at first, not wishing to take his best friend's job. He even turns the position down after he learns that the promotion was Sofia's idea. After all, he has Harvey's back. Tender bromance moment alert!
However, Harvey has a little pity party for himself and can't bring himself to face the officers hurt from his actions in the last episode.  This leads Jim to realize he really should take the captaincy since Harvey clearly can't handle all the aspects that come with the job. So, Detective Jim Gordon becomes Captain Jim Gordon. And then, Gordon relieves Harvey from duty. Ouch. It gets pretty cold in that office; Harvey is NOT pleased. Bring back the bromance!
Gordon isn't so pleased either, and he (rightly) gets angry with Sofia because of it. I'm really not upset to see that relationship turning sour, but I also know she won't leave Gotham like Jim suggested. Now that Sofia has lost her ally in Gordon, I wonder what her next step will be.
PS – One step closer to Commissioner Gordon!
So many reunions
Tabitha is pleasantly surprised to see Butch alive, even as Solomon Grundy. Barbara and Lee rekindle their rivalry. Penguin and Nygma (disappointingly) do not reunite, but they come close. This has been an episode of reunions, and things certainly get interesting.
Tabitha and Butch's reunion turns from nasty to nice, but not until after the fight between Grundy and "Tabby the Tigress." Tabitha knocks out Grundy the moment he remembers her (naturally, that's when she delivers the knockout blow). When he comes to, he remains confused. I wonder just how much Grundy can remember from his time as Butch.
Penguin the babysitter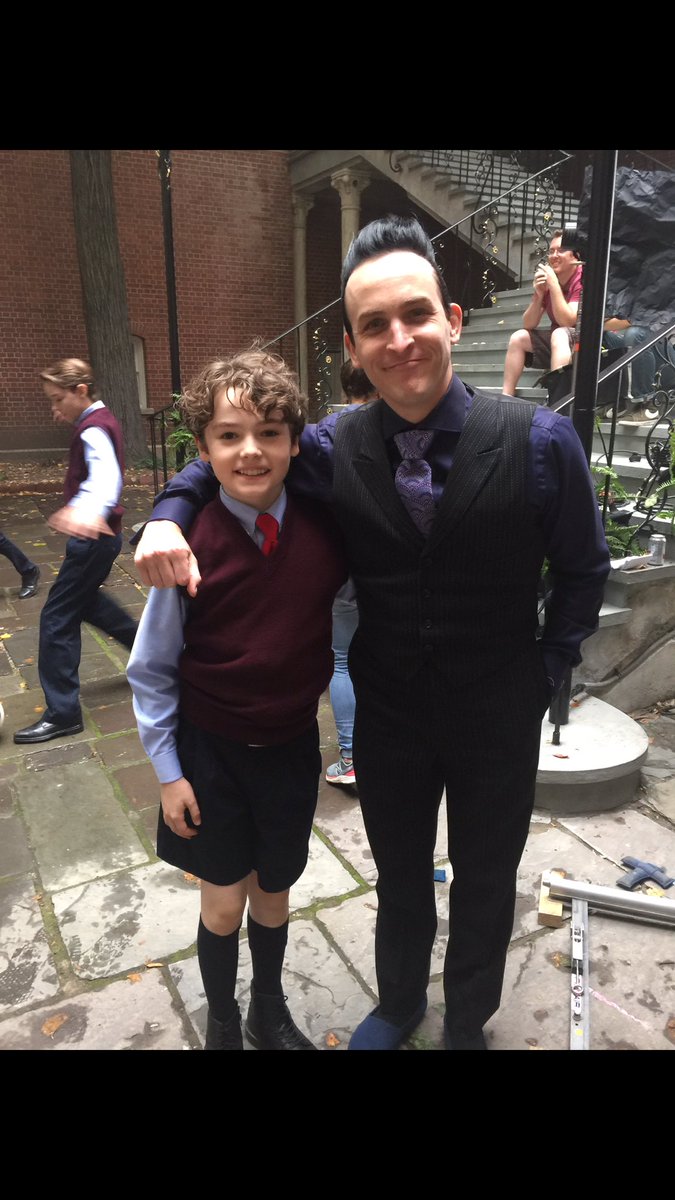 When Penguin sees a victim of bullying trying to get revenge on his bullies, Penguin takes it upon himself to teach the kid the art of revenge. Together, the two turn the bullies on each other through the power of friendship, which Penguin undoubtedly modeled after his ex-friendship with Nygma. Penguin and the kid become conspirators together, and that – according to Penguin – is so much more than friendship. This lesson leads to an epiphany at the end of the episode, as Penguin realizes that using friendship for nefarious purposes is exactly how Sofia has been playing him.
Next week marks the return of Bruce and Pyg. With Jim as the GCPD's captain, things with Pyg escalate even more. We never witnessed the fallout of Bruce's night partying, but I'm hoping for some of that next week. I need to see Alfred's response. Now that Penguin sees through Sofia's friendship act, things can escalate on that front as well. I see a really intense episode in our future. Be sure to stop by next week for all the latest drama in the city of Gotham!
Next week:
What did you think of "Stop Hitting Yourself?" Let us know at @PureFandom on Twitter!
Gotham airs Thursday nights on FOX at 8/7c.
(Image: Fox)