In case you haven't heard already, The CW will have a brand new show called Life Sentence, airing in January 2018, and Lucy Hale (Pretty Little Liars) is the main star of the show!
Pretty cool, right? (I've got you covered already on what we know about the show so far!)
Not only is Lucy an incredible actress, but she is also a talented music artist, and much more. Since she is such an awesome person, I wanted to dedicate a post on how excited we are to see Lucy back on screen in another TV show, that will no doubt be as great as Pretty Little Liars was.
 Let's break down 3 reasons why we are excited to see Lucy Hale in Life Sentence:
#1 Seeing Lucy back on our screens (since Pretty Little Liars is now over)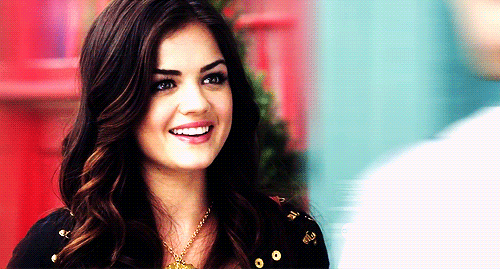 Come January 2018, Hale will be back and taking center stage playing Stella Abbott on Life Sentence – YASS to that! I'm really looking forward to seeing her playing a different character since we mostly know her as Aria. We can't wait to see how she grows as an actress.
#2 The fact that she's also a talented music artist
Lucy's debut single "You Sound Good to Me" was released in January 7, 2014, and her debut album "Road Between" came out later in the year. She has a very county feel to her music with a modern twist. Don't you think her voice is just stunning? Girl, please keep on making music! Make sure to check out more of her music videos on her official VEVO page.
#3 She has an amazing taste in fashion
Hale always slays with her fashion, as you can see on her Instagram page. However, it's not just me who thinks so, as in 2003, she was chosen to star in the Bongo Spring 2013 Campaign. I may be biased, but I think she looked hot af in the ad – keep on serving, Lucy!
Obvs, there are way more reasons why we should get excited that Lucy Hale is starring in Life Sentence, but it's better to keep things concise …
FYI, I'll be covering Life Sentence weekly once it airs – so make sure to follow Pure Fandom on all social media accounts to stay updated. Don't forget to leave me your thoughts about Lucy starring in Life Sentence in the comment section below and give us a tweet at @Pure_Fandom and @OhMyZinaa. If you want to keep up-to-date with all my latest posts, then keep an eye-out here!
Love always,
Zina
Life Sentence airs on The CW on January 2018
(Image credit: The CW)